From the Publisher
A California Beacon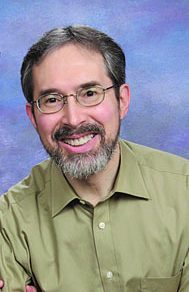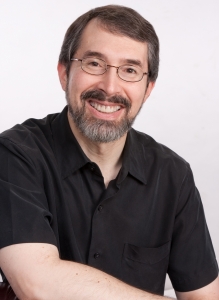 I am pleased to announce the "birth" of a new Beacon this month. Not exactly a sibling of our Washington, Baltimore and Howard County editions. More of a cousin perhaps.
I am referring to the new Coachella Valley Beacon — serving residents 50 and over in Palm Springs, Palm Desert and other cities in California's Coachella Valley, situated about 100 miles east of Los Angeles.
This new Beacon is actually independently owned and operated. But if imitation is the sincerest form of flattery, we are highly flattered, for the paper looks and reads very much like the Beacon you are holding in your hand.
That's because we have been retained to design the new publication and provide a good part of its content. We also host its online edition on our website, at www.theBeaconNewspapers.com.
You might ask why we are doing this. The quick answer is that we were approached by an experienced California publisher who had retired and was looking for an encore career and entrepreneurial venture. He had recently learned of our publications and expressed an interest in starting up his own version of the Beacon in the Palm Springs area.
A more involved answer would explain that, while we have never entered into such an arrangement before, we have thought about it many times in the past. In fact, a number of people have approached us over the years seeking to start up Beacons in areas of the country where the need for such a publication exists.
As it turned out, none of those people ever followed through. But Michael Brachman, the publisher of the Coachella Valley Beacon, has made the vision into a reality. In the process, he and the talented local writers and ad sales staff he has assembled have impressed us tremendously.
His first edition, put together in only two months, is filled with interesting Beacon Bits and local stories, plus a selection of health, money and travel stories supplied from our editions.
Of course, advertising content is also essential to free publications like ours — because readers appreciate seeing a variety of products and services targeted to their needs, and the publication needs advertiser support to remain free. On this score, too, the Coachella Valley Beaconis off to a fine start.
Furthermore, we so liked his premier issue cover story — an interview with the 90-year-old photographer who, among many other famous photos, shot the iconic image of Marilyn Monroe standing over a New York subway grate, skirt flying — that we have returned the "imitation" favor and are printing it as our cover story this month in Baltimore, Howard County and Greater Washington.
We hope you enjoy this cover story, though it is not about a local personality, and see it as our way of introducing you to the new audience of Beacon readers living on the West Coast.
If you know of any other potential publishers who might have what it takes to establish and successfully run a Beacon elsewhere in the country, please let them know about us. We are certainly open to working with them to spread the light of the Beacon to other communities.
On a related note, I was struck to realize that the January day we completed the first issue of the Coachella Valley Beacon was exactly one year to the day from when I had received a fateful telephone call from the Howard County Office on Aging last January.
That was when I learned that Generations, a monthly paper for people over 50 that had been published for 10 years in Howard County, was discontinuing operations after its February edition.
The Howard County aging office had long printed its newsletter inside Generations, and was concerned both about losing its media outlet and about Howard County residents over 50 losing an information source tailored specifically to them.
Being familiar with our papers in Baltimore and Washington, they asked if we would consider publishing a new edition in Howard County. After giving the matter considerable thought, we decided to do so, and we are very glad that we did. It has grown each month in distribution and readership, as well as advertising.
In short, 2011 was a very special year for us, planting the seeds for an expansion of our operations from two to four editions. Naturally, this has made for some additional late nights and hard work by our dedicated staff, and I want to thank them all, in particular Kyle Gregory, our graphic designer; Barbara Ruben, our managing editor; and Roger King, our operations assistant and webmaster, who have been especially involved in the new editions.
We are proud of all our publications, and grateful to all our readers — whichever coast you reside on. We would not be here, and would not have a mission, without you.
Thank you for reading, for patronizing our advertisers, and for telling your friends about the Beacons.