Health
A review of useful freebies for retirees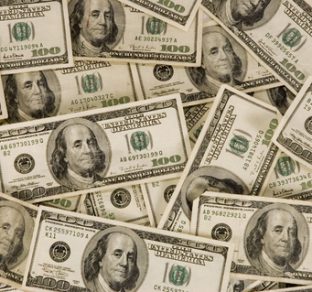 Senior discounts abound, making life in retirement a little more affordable. In some cases, though, older adults can get more than just a lower price; some goods and services that appeal to retirees come free of charge.
Here are eight great freebies many retirees can enjoy. Some are available only for those who've reached a certain age. Others are accessible to people of all ages, but can be especially beneficial for retirees living on fixed incomes.
1. Free preventive care
The Affordable Care Act of 2010 now requires health insurers to cover certain preventive care — ranging from flu shots to cholesterol screenings — without these services being subject to the policy's deductible or co-payments. Medicare beneficiaries can also get many preventive benefits without co-payments or deductibles.
The list includes mammograms, screenings for cervical and colorectal cancer, pneumonia shots, and an annual wellness visit and personalized prevention plan. See Medicare's Preventive and Screening Services, www.medicare.gov/Publications/Pubs /pdf/10110.pdf, for a full list. You become eligible for Medicare at 65.
2. Free prescription drugs
Several supermarket pharmacies, including Harris Teeter and Publix, offer select antibiotics, diabetes medications and other generic drugs for free. You might need to enroll in a pharmacy loyalty program to receive the free drugs.
Pharmaceutical companies also offer free and low-cost drugs to low-income people who do not have prescription-drug insurance. You can use the RxAssist database, http://www.rxassist.org/patients, to find free medication through drug companies' patient assistance programs.
3. Free eye care
EyeCare America, a public service program of the American Academy of Ophthalmology, provides free eye exams and up to one year of care for any disease diagnosed during that exam for those who are 65 and older and haven't seen an eye doctor in three or more years. Visit EyeCareAmerica.org for program guidelines and to see if you qualify.
4. Free education
About 60 percent of accredited, degree-granting institutions offer tuition waivers for older adults, according to an American Council on Education study.
Some schools in California State University system provide free or very low tuition to seniors.
5. Free tax preparation
The Tax Counseling for the Elderly (TCE) program offers free tax help to all taxpayers, with an emphasis on those 60 and older. Volunteers, who are certified by the IRS, specialize in pension and other retirement-related tax issues. Use the TCE locator tool at http://irs.treasury.gov/freetaxprep to find a site near you.
And AARP Foundation Tax-Aide offers free tax preparation for low- to moderate-income taxpayers, especially those 60 and older, at more than 5,000 locations. Its locator page, at www.aarp.org/applications/VMIS Locator/searchTaxAideLocations.action, is operational only from January through April 15 each year.
6. Free museum admission
Most museums offer senior discounts for admission, but a few actually let older adults visit for free on certain days. For example, the Rubin Museum of Art in New York City gives people 65 and older free admission the first Monday of every month.
Several museums offer free admission one day a month to residents of the city, county or state where they're located. For example, the High Museum of Art in Atlanta offers free admission for Fulton County, Ga., residents the first Saturday of each month, and the Art Institute of Chicago lets Illinois residents visit for free on Thursday evenings. And Bank of America cardholders can gain free admission to more than 150 museums on the first full weekend of every month.
7. Free state park admission
Several state park systems — including those in Maryland, New Hampshire, New York and Texas — offer older adults free admission or a free annual pass. Some passes require a small processing fee, and some state sites are not included in the admission-fee waiver. While California state parks do not offer free admission, there are several discounts, including $1 off admission those 62 or older and a discounted annual pass.
8. Free transportation
Some localities and states let older adults ride for free on public transportation. For example, SunBus fares for seniors are just 50 cents. The Pennsylvania Free Transit Program allows people 65 years and older to ride bus, trolley and rapid-transit lines for free with a senior transit identification card (which also is free). Some places, such as Orange County, Calif., offer free community transit programs that help older adults get to select locations.
© 2015, Kiplinger. All Rights Reserved. Distributed by Tribune Content Agency, LLC.