From the Publisher
A very special woman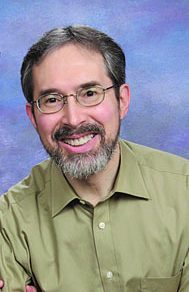 Arlene Goldstone Rosenthal
6/14/1929 - 8/4/2014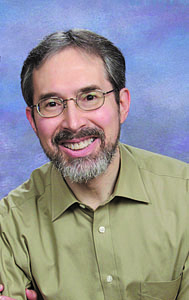 Editor's note: Just five months ago, my dear father passed away at the age of 93. In this space in the April Beacon, I ran the eulogy that I gave at his funeral.
Little did we know that the stubborn cough my Mom had at Dad's funeral was apparently the same pneumonia that he died of, and she recently succumbed to it and its complications as well.
I did not expect to be writing another eulogy so soon, and no doubt you were not expecting to read one. Nonetheless, I hope you don't mind if I share it with you now.
My mother was born in Chicago in 1929 and spent her early childhood in Shreveport, Louisiana. That may be where she acquired her charming Southern accent, but her family moved to Fort Worth, Texas when she was 7, so that may also have played a role.
I don't know much about her youth, except that she attended the same Fort Worth high school my brother and I later went to, and that she won the Latin prize her senior year. (We recently found a photo of her holding the huge trophy, which brings to mind the Stanley Cup.)
After high school, she attended Stanford University, where she excelled in Latin American studies, was chosen for the Cap & Gown honor society, and was president of Vocom, a women's career guidance club.
At Stanford, she was also a popular, if naïve, girl whose fetching ways attracted many young men to her side. In one of our last conversations, while waiting for a doctor in the emergency room, she started to tell me some amusing, and somewhat embarrassing, stories of those days. Suffice it to say, she learned how to be less naïve rather quickly.
The truth was, throughout her life, my mom had a certain je ne sais quoi. Within seconds of meeting a person or entering a room, she would convey that she was out of the ordinary, with her warm smile, cheerful manner and friendly greeting.
Even upon stepping into an elevator full of strangers, she would manage to make instant friends through a pleasant comment, starting a conversation, or offering a compliment to someone standing next to her.
She was also the kind of person to whom people would turn when they needed a friend. Late one night when I was in high school, one of my friends called and said his mother would like to speak with mine. The woman, who had never been particularly friendly or close with my mom, was feeling afraid, alone and even somewhat suicidal after a fight with her husband.
She felt she had no friends to whom she could turn to talk about it, so we drove over to my friend's house, and my mom sat and talked with her for hours, and continued to assist her afterwards.
That ability to listen, comfort and advise people made her an especially beloved sociology teacher at the University of Texas at Arlington.
No one would call my mom a classic "academic." She didn't go into teaching out of a desire to develop new theories, or conduct social experiments, or write books, but rather to convey important life lessons to impressionable college students and to help them in their personal lives and careers.
As a result, she was always the most popular teacher in her department, and has a folder full of testimonials from students whose lives she affected.
When my older brother and I were young children, our mom was generally a housewife who, for fun, played classical music on the piano and practiced for her jazz piano lessons with a local band leader.
She went back to school for her master's degree in sociology only after I started elementary school. That was still a pretty unusual thing for a young mother to do in those days, as was her becoming a college instructor. One of the reasons she chose that career was so she could still be home to send me and my brother off to school in the morning and welcome us back afterwards.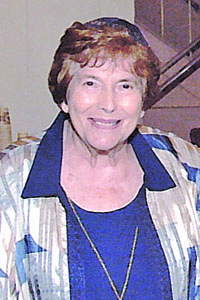 When my parents moved to Austin, Mom went back to school again, this time for a certificate in gerontology. As I mentioned in my father's eulogy, both my parents served on the advisory board of the Senior Beacon there, and later started a nonprofit that helped retirees learn the computer skills and interviewing techniques that would enable them to reenter the work force.
For most of the 63 years my parents were married, Mom took care of the shopping, cooking and other household chores. But as her arthritis grew worse, their roles started to change, until eventually my Dad, nine years her senior, ended up doing most of those things for her.
When my Dad passed away five months ago, my brother and I implemented the plan we had promised our father before his passing, moving Mom to the Greater Washington area so we could look after her.
Though we had no idea she already harbored the infection that was eventually to take her life, it is also true that her strength to fight it off, and even her will to live on without Dad, were further sapped by the impact of the sudden changes to her life due to the move.
Losing her lifelong mate, their network of old and new friends, and her comfortable Texas surroundings was devastating to her, notwithstanding her uncanny ability to make new friends quickly.
My brother and I tried our best to fill in some of those gaping holes for her. Indeed, I believe I have spent more time with her in the last 20 weeks than in the past 20 years put together.
And while it was ultimately not enough, I have to say — and I think she would agree — that we had some enjoyable times these past few months: watching her favorite movies together (and, when I was able to join her for lunch, the soap opera she has followed for decades), sitting outdoors and catching some rays, even suffering through five ER visits and hospitalizations due to her recurring fights with pneumonia and other serious infections.
I don't mean to say being sick and in the hospital was enjoyable, but that our many hours together — talking over old times, and, yes, learning new things about each other and about our feelings — were hours I think we were both glad we shared.
Mom, I am sorry these recent days, which have brought us closer, have come to an end. I really thought we'd have more time together — years, in fact, to enjoy each other's company and develop a more adult relationship. That was not God's plan, as it turns out.
I know you are now back together with Dad, and that both of you are no longer hobbled by pain or illness.
I pray that you are both bound up — together — in the bond of eternal life, and that you have found peace. I miss you already.