From the Publisher
Appreciation time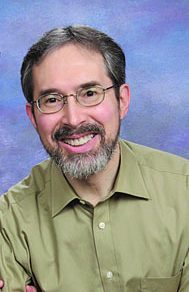 It's definitely feeling like fall around here. And with Thanksgiving not far away, autumn always feels like a good time to think about appreciation.
I have a number of things to be thankful for this fall, not the least of which is our staff here at the Beacon. And apparently I'm not the only one who thinks they are doing a wonderful job.
In the last month, three national newspaper and publishing organizations have held their annual meetings and industry competitions, showcasing the best-written, best-edited and best-designed publications.
Because we did very well in those competitions, I now have a chance both to show my appreciation for our talented staff of writers and editors, and to crow a bit for the honors that the Beacon won.
This is the first year we have submitted entries in the competition sponsored by the Independent Free Papers of America (IFPA), a group comprising all types of free newspapers around the country.
We were so pleased to have won two awards in our size category: first place for Feature Writing, and second place in the Vic Jose Award for General Excellence.
The lovely engraved gold desk clock that comes as the Vic Jose Award is prominently placed in the office of our managing editor, Barbara Ruben, whose efforts have so much to do with our winning that award.
We have long submitted articles in the National Mature Media Awards writing competition, perhaps the most prestigious of the competitions for publications in our niche. This is the competition that is often swept by AARP's Bulletin and Magazine.
Nearly every year we receive one or more Mature Media Awards, and this year we were happy to win three: A Silver Award for our Washington February 2011 cover story, "Sex, drugs and HIV after 50" by Barbara Ruben; a Silver Award for Barbara's August 2011 Washington cover story, "Buying into a 2nd (or 3rd) career," and a Merit Award for Carol Sorgen's cover story, "When grown kids move back in," which ran in both our Baltimore and Howard County editions.
And most recently, we learned the results of the North American Mature Publishers Association (NAMPA) awards, which are judged by the University of Missouri School of Journalism.
There, all four of our Beacon editions had award-winning articles in their respective circulation categories.
Our Howard County edition won first place for feature writing with its August 2011 cover story, "He bought a town to preserve it," written for us by R. A. Propper. The judges called the piece "a sublime read," saying, "The writer found an intriguing character with an amazing story to share and told it very well."
Our Greater Baltimore edition won second place for last April's cover, "Father and son get a TV show," by Carol Sorgen. The judges praised Sorgen for doing "a nice job of both satisfying reader curiosity and documenting the genuine natures of the father and son."
In addition, our Baltimore edition, which Sorgen helps write every month, won first place in its circulation category for General Excellence, with the judges saying it "covers all the bases" and that "each page is full of fresh, valuable information for the audience."
Our Greater Washington edition also won in a number of categories, including first place for travel writing (Victor Block), first place for How-To Feature (Barbara Ruben), first place for Topical Issues (for my recent column "No patience for politics,") and, like our Baltimore edition, first place for General Excellence for its circulation size (100,000+).
The judges called the Beacon, "an outstanding example of a publication that finds subjects with powerful connections to readers….The overall package is striking."
I was particularly thrilled that our newest edition, the Coachella Valley Beacon, which serves the Palm Springs area of California, also won two awards though it's less than a year old.
And finally, www.theBeaconNewspapers.com won second place for websites, with the judges saying, "The variety and richness of the topics on this site make it inviting…It's a strong resource for the community."
Of course, whatever awards we do or do not win, what always matters most to us is what our readers think. We value your opinion, always welcome your input, and ask that you share your comments and suggestions with us via mail, e-mail, phone or fax. We love to hear from you.
I want to conclude by expressing my thanks to, and admiration for, the entire Beacon staff, which works so diligently to produce our four editions every month. I'd like to thank them by name for their efforts and devoted contributions to the Beacon:
Managing Editor Barbara Ruben, Contributing Editor Carol Sorgen, Director of Operations Gordon Hasenei, Director of Sales Alan Spiegel, Graphic Designer Kyle Gregory, Asst. Operations Manager (and webmaster) Roger King, Advertising Representatives Doug Hallock, Steve Levin, Cheryl Watts, Dan Kelly and Jill Joseph, and last but certainly not least, my wife and Associate Publisher Judy Rosenthal.
We also are grateful for the many contributions of our talented freelancers, including Robert Friedman and Anne Ball in Howard County, Connie George in Coachella Valley, travel writers Victor Block and Glenda Booth, theater reviewer Michael Toscano, and freelance photographer Frank Klein.
The Beacon would not exist without all of their efforts, nor without your reading our publications. My appreciation goes out to all of you.