Health
Baltimore City moves senior programs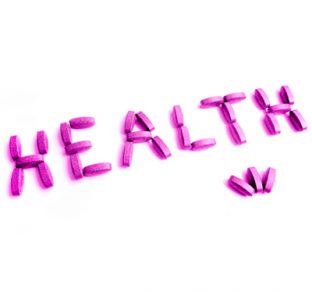 Earlier this summer, Baltimore City Mayor Stephanie Rawlings-Blake proposed moving responsibility for the city's older adult services from a cabinet-level agency operated by the Commission on Aging & Retirement Education (CARE) to a program of the Baltimore City Health Department's Division of School Health and Older Adult Programs.
CARE, a city-chartered advocacy organization and service provider for older Baltimoreans, has also long served as the city's Area Agency on Aging (AAA) — a federally- mandated agency responsible for coordinating and providing many federally funded services for older adults, including nutrition programs, transportation and community-based services.
More than 118,000 seniors live in Baltimore City, and they include more than half of the state's low-income minority elders.
Modest cost savings expected
The Mayor cited general fund savings as the reason for moving senior services and the Area Agency functions into the health department.
At a City Council hearing on the proposed move in June, testimony indicated that consolidation of office space and staff was expected to save approximately $200,000 a year. Other officials indicated savings could be as high as $500,000 a year.
A number of senior advocacy groups, including AARP, Maryland Senior Citizens Action Network and United Seniors of Maryland, spoke against the move at the hearing. Most expressed concern that the loss of an independent agency with cabinet- level status would lead to reduced services for seniors in a time of tight budgets.
Health department officials, including representatives of Baltimore Health Care Access (BHCA), countered that cost savings would result from greater efficiencies, not reduced services.
Furthermore, BHCA — a quasi-public agency of the health department charged with assuming CARE's former responsibilities— indicated it would seek grant funding from outside sources to increase services.
A fait accompli
The consolidation went forward in July, and at a community forum at the Waxter Senior Center in late August, representatives from the health department addressed an audience of representatives from Baltimore City senior centers, city and state agencies and interested citizens about the change.
Now an organizational unit in the health department called CARE Services will manage all programs and service contracts previously administered by CARE.
Guest speakers at the forum, including newly appointed Commissioner for the Baltimore City Health Department Dr. Oxiris Barbot, assured the audience members that the change in organization is strictly admin-istrative and that all programs and services will continue without disruption.
"This makes strategic sense," said Barbot, remarking that streamlining administrative functions offers greater opportunity for grant funding, more collaboration among agencies, and improved services to Baltimore City residents.
Interim Director of CARE Services Francine J. Childs noted that most staff members will not be changing, saying "The phone numbers you called yesterday are the ones you'll call today. The people you spoke to yesterday are the people you'll speak to today."
According to Childs, integration of all senior services in the health department will enable a closer working relationship, resulting in consolidation and enhance­
ment of services for seniors. "This is a one-stop shop for seniors," said Childs.
CARE will continue to exist as a chartered organization, with 24 commissioners, 18 of whom are mayoral appointments, with the remaining 6 being ex-officio members. The Commission will continue to report to the mayor and advise her about Baltimore City's senior programs.
CARE Services will take over support of the city's 15 senior centers. It directly oversees the Waxter, Sandtown/Winchester, Oliver, Hatton, John Booth and Zeta center. It also supports the following centers, which are managed by private, nonprofit organizations: Action in Maturity, Allen Center, Cherry Hill Senior Life Center, Forest Park Senior Center, Greenmount Senior Center, Harford Senior Center, Myerberg Senior Center, Senior Network of North Baltimore and Southwest Senior Center.
Additional services for seniors that will now be provided by the health department include nutrition programs, adult day care, transportation, senior information and assistance, senior health insurance, long-term care ombudsman, public guardianship, community-based long-term care, and family caregiver programs.
For more information on Baltimore City services for seniors, visit online at health.baltimorecity.gov/programs/seniors, or call (410) 396-4398.