Health
Botox has many uses beyond cosmetic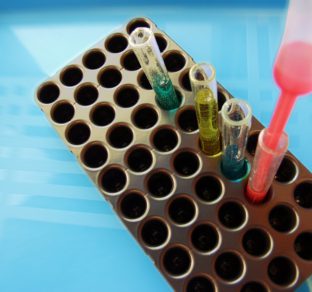 "Botox is a first-line treatment only for dystonia, or uncontrolled muscle contractions. But for other conditions, it can be quite effective for patients who have exhausted other possibilities," said Dr. Bonnie Hersh, clinical instructor in neurology at Harvard Medical School. Dr. Hersh uses Botox to treat patients with chronic migraine, upper limb spasticity, and excessive sweating.
Botox is a trade name for botulinum toxin A — a substance secreted by the bacteria responsible for botulism, a foodborne illness that causes paralysis and sometimes death. When diluted, however, botulinum toxin is a useful muscle relaxant.
In 1989, the U.S. Food and Drug Administration approved botulinum toxin for treating crossed eyes.
Next came approval for smoothing facial lines, which made Botox a household word.
Since then, Botox and newer brands of botulinum toxin — Dysport, Xeomin, and Myobloc — have been approved for several medical conditions, and are used off label to treat many others.
Botox injections are given during an office visit. The doctor identifies the targeted muscle, numbs the injection site, and inserts a thin needle into the muscle. The number of injections, concentration of Botox, and side effects depend on the condition being treated.
Botox often takes three to five days to begin working and two to three weeks to reach peak effectiveness. It lasts about three months, so injections usually need to be repeated several times a year.
FDA-approved uses
Most insurers cover Botox injections given for the following conditions:
1. Overactive bladder and urge incontinence. Botox reduces episodes of incontinence in people for whom oral incontinence drugs don't work.
2. Chronic migraine headache. Botox is approved for treating people who endure severe, frequent migraines. It doesn't prevent migraines, but may reduce their number and duration.
3. Upper limb spasticity (dystonia). Elbows, wrists, or fingers often contract uncontrollably as a result of cerebral palsy, multiple sclerosis, stroke, brain trauma or spinal cord injury. Botox may relax muscles enough to enable people to do basic activities like washing and dressing.
4. Cervical dystonia. Uncontrollable contractions in neck muscles can force the head into awkward and uncomfortable positions. Botox, Dysport, Xeomin and Myobloc are approved for treating cervical dystonia. They relax the neck muscles enough to return the head to a more normal position.
5. Excessive underarm perspiration. When even the strongest antiperspirants don't work, Botox can alleviate heavy sweating by blocking the nerve signals that stimulate sweat glands.
6. Strabismus (crossed eyes). People with strabismus have uncoordinated eye movements, often resulting in double vision and poor depth perception. Botox relaxes the muscles that pull the eyeballs out of alignment.
7. Blepharospasm. Botox and Xeomin are approved for treating uncontrolled contractions of eyelid muscles that cause rapid blinking and may even clamp the eyes shut.
Off-label uses
Doctors can prescribe an FDA-approved drug for almost any purpose. Botulinum toxin is used off label to treat conditions as varied as teeth grinding, tennis elbow and pelvic pain.
But off-label use isn't likely to be covered by health insurance. Botox costs around $600 a treatment, and medical and pharmacy fees will be added to the bill.
— Harvard Women's Health Watch
© 2015. President and Fellows of Harvard College. All rights reserved. Distributed by Tribune Content Agency, LLC.