Housing
Build caregiving into your financial plan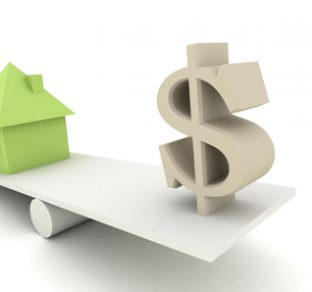 MetLife recently estimated that the total cost to the economy in lost wages, pension and Social Security benefits for adults taking care of aging parents and other relatives is nearly $3 trillion. For individuals providing day-to-day care, typically women, the average lifetime economic hit they take is a whopping $324,044.
The impact of eldercare on a woman's finances, in short, can be similar to the impact of having children. Except very few people plan for these costs, and to some extent they're not easy to forecast.
There's nothing I can write in this column that will make it any easier for you, or your parents, to deal with the fact that they are going to get older. But here are some actions to consider.
Leverage your networks. Now is the time to talk to your siblings, stepsiblings and other relatives about who will do what when Mom and/or Dad can't take care of themselves anymore. The financial and mental burden will be lessened if it is shared.
Price out, and try out, care options.The main reason most people miss work to care for elderly relatives is that they don't feel they can hire anyone to replace them.
It may make sense to test the waters by helping your parents find, say, a housekeeper now. In the best-case scenario, it would be a person they can get to know and trust and who could take on more responsibilities over time, or at least who could get them used to the idea and routine of having someone come by the house regularly.
In-home aides can range widely in cost, depending on level of training and services required. In this metro area, costs may range from $18 to $30 per hour. Live-in care costs less per hour, but you have to provide room and board.
Look at your parents' payment options.The long-term care industry forecasts that more and more people will be buying "linked-benefit" products — that is, life insurance policies that also provide some long-term or critical illness payout. It's also possible to convert an existing life insurance policy to one of these linked policies.
A reverse mortgage, or loan against home equity, is another possibility to finance long-term care.
[Long-term care insurance, which typically covers both in-home and nursing home care, is more affordable the younger you purchase it. For more information on how to select such a policy, see "Ways to afford long-term care coverage" in last November's Beacon.]
Balance housing and geographic factors. Families are often scattered these days, and traveling takes time and money. For some families, buying a home with an "in-law unit" is a good investment.
If that's not going to work, take a slightly longer visit home when you have time and get to know your parents' local support network. Have the phone number of your parent's friendly neighbor or handyman saved on your cell phone. Visit with the local pastor or spiritual leader. Familiarize yourself with the local volunteer groups and resources for seniors.
All of this groundwork will go a long way toward your peace of mind, and may prevent some last-minute trips.
Optimize career benefits and strategies. If you end up leaving a job altogether in your late 40s or early 50s to care for an elderly relative, restarting your career will be tough. Now is the time to suss out your company's policies on workarounds like telecommuting, leaves of absence, sabbaticals and part-time schedules.
You might also be able to look into freelancing, consulting and other contingencies that can keep you connected to the working world, and accruing retirement savings and benefits, even if your caregiving duties increase.
Anya Kamenetz welcomes your questions at diyubook@gmail.com.
© 2016 Anya Kamenetz. Distributed by Tribune Content Agency, LLC