From the Publisher
Bumps in the road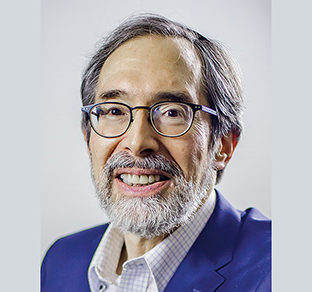 There's a short but lovely parkway not far from my house that I occasionally drive on. It runs parallel to a walking and bike trail, and is dotted along the way with tennis and basketball courts and picnic sites.
Not surprisingly, the powers in charge have instituted a moderate speed limit and installed multiple speed bumps and pedestrian/bike crossings along its length.
Have you noticed how each speed bump seems to have its own personality? There clearly doesn't appear to be any mold used to make them, as no two are alike.
That seems especially true along this particular roadway. I find some can be easily passed over at the posted 20 mph speed limit, while others could take out your muffler and make you bump your head on the roof of the car if you tried that. Some are easy to cross in one direction, but a bear when coming the opposite way.
Because I've driven the road so many times, I know which bumps are quite easy to navigate at speed, which ones require slowing almost to a stop (due to the precipitous drop on the other side), and which only masquerade as speed bumps, as they are really just pedestrian crossings painted to look like speed bumps (or so it seems to me).
All of this "inside information" is especially helpful when I find myself being followed closely by a driver who either has never driven the road before or just likes to tailgate. I need to telegraph my intentions lest I get rammed from behind.
As I was driving down the road the other day with all these thoughts flitting through my mind, I couldn't help thinking how these "bumps in the road" — including all their nuances — resemble our experience of life and the obstacles we all encounter.
Sometimes there are signs that warn us of impending problems. Sometimes we notice and heed those signs, and sometimes we don't.
Sometimes we recognize a bump as something we've seen and traversed before, so we either proceed confidently or take additional precautions. Other times, we may think we know what we're about to experience but are in for a rude awakening.
Occasionally we pass over or through a bumpy period in life and find very little has changed afterwards. But other times, the experience throws us for a loop, leading to some internal or external damage that we may or may not fully recover from.
Then there are the times we are focusing on the people coming behind us, and either not paying enough attention to the road in front, or letting others push us into something we are not prepared for.
And of course, there are all the places along life's way we should come to a stop to let others pass or, perhaps, allow ourselves to smell the flowers or consider a different route altogether.
There's only so far one should go in pursuing a metaphor, and I think I've reached (or passed) the limit.
But I did find these meandering thoughts brought to mind certain episodes in my life — some long forgotten or repressed, and others that, in recalling, made me feel I had truly learned from experience.
Perhaps you have had a similar reaction to this column. But if not, I hope you may think of it and smile the next time you hit a literal or figurative speed bump in life.