Money
Cash-rich stocks to consider purchasing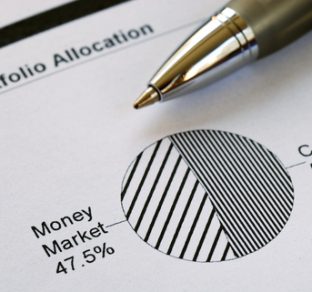 Is cash king, or is cash trash? If you're an investor, the question has never been so pertinent or pervasive.
Dozens of major corporations reacted to the recession the same way consumers did. They started paying off debts and building up cash reserves.
The industrial companies in Standard & Poor's 500-stock index are now sitting on a record stockpile, estimated at $959 billion, according to S&P.
Plusses and minuses
This situation presents tremendous opportunities, but also enormous challenges. Experts say that investors' fortunes could be made or broken depending on how the companies handle their cash.
"You have to look at each company individually and figure out what they're going to do with their treasure trove," said Mark Boyar, principal at Boyar's Intrinsic Value Research, in New York City.
"Some companies will squander the money. Others will use it to significantly improve their performance."
Gigantic cash hoards have become important for several reasons. First, cash gives companies staying power and flexibility. Sitting on billions of dollars of easy-to-access capital gives them the potential to start or boost dividends, buy back shares, and turbocharge future growth by purchasing other companies or investing in new facilities, technology and brainpower.
But in today's low-interest-rate environment, cash can also be a negative for companies — and by extension, their investors — because it doesn't generate much income.
Which are worth buying?
With that in mind, many savvy money managers are scrutinizing cash-rich companies, trying to find the relative handful that have the capital and the expertise to use their money wisely.
Some experts, for example, say they've been nervously picking up shares of the nation's fattest cash cow, Microsoft Corp. (symbol MSFT), which is sitting on a stockpile of nearly $50 billion.
Why nervously? The stock looks cheap, selling for nine times estimated earnings for the fiscal year that ends in June 2012. But Microsoft also has a sorry history when it comes to deploying its assets, spending billions on ill-fated products, such as the forgettable Zune music player, and making disappointing acquisitions.
Now Microsoft is getting ready to spend $8.5 billion on Skype, the Internet phone service.
"There seems to be universal agreement that Microsoft overpaid," said John Osterweis, co-manager of Osterweis Fund. "But if Skype makes sense strategically, it is going to turn out to be very wise."
We give the nod to six companies — Apple (AAPL), Bristol-Myers Squibb (BMY), Google (GOOG), Intel (INTC), Johnson & Johnson (JNJ) and Whirlpool (WHR) — because they are not only cash-rich but have executives who know what to do with all that moolah. Plus, their stocks are relatively cheap.
Kathy Kristof is a contributing editor to Kiplinger's Personal Finance magazine. Send your questions and comments to moneypower@kiplinger.com. For more on this and similar money topics, visit www.Kiplinger.com.
© Kiplinger's Personal Finance