Housing
CCRCs pair housing with health benefits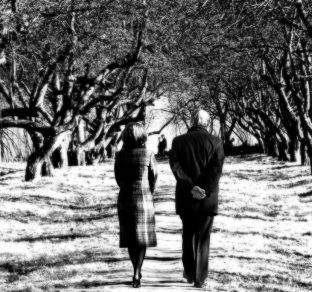 When Monica Rotchford couldn't handle the stairs in her house anymore, she knew it was time for a change. She and her husband Charles had lived there for many years, but the house just didn't make sense for them anymore.
In their 90s, the Rotchfords were still very independent and didn't require assisted living or skilled nursing care. They decided to look into continuing care retirement communities.
Such communities, known as CCRCs, provide a continuum of housing and healthcare intended to provide residents with a place to live for the rest of their lives, with access to healthcare as they need it.
Housing and services range from independent living, to assisted living, to skilled nursing and memory care. All are offered on the same campus or in the same building. Payment includes monthly fees and, typically but not always, a sizable entrance deposit or buy-in, that may or not be refundable.
After doing some research and talking to friends, the Rotchfords decided to move to the Virginian, a CCRC located in Fairfax, Va. "We looked into several places," Monica Rotchford said. "They have a good exercise program…We also knew several people who lived here."
Unlike most other CCRC's, the Virginian doesn't require a large entrance fee. "Most places you have to buy. Here it's rental," she explained.
Varied amenities and services
To entice residents who might otherwise choose to remain in their homes, many CCRCs offer country club-like amenities, including restaurants, fitness facilities and organized activities. They also offer safety backups, such as monitoring systems that let security staff know whether a resident has fallen or is otherwise unable to move around their apartment.
CCRCs also relieve the household burdens that grow more difficult with aging, such as mowing the lawn, raking leaves, shoveling snow and home maintenance.
"If there's any problem — for instance, electrical, plumbing, or whatever — our call is usually answered quite promptly," Rotchford said.
Richard DePoto, 75, moved to the Virginian to be closer to family. "I feel like I'm not at a retirement place. I feel like I'm on vacation," he said. "This feels like I'm down at the beach."
Many CCRCs also provide scheduled transportation, since many of their residents cannot or choose not to drive. When he first came to the Virginian, DePoto brought along his car. But he said he found the shuttle service so convenient, he soon donated it to charity.
As CCRCs have caught on as a senior living option, they have often been built "on golf courses and mountaintops in the middle of nowhere," said Andrew Carle, executive-in-residence and founder of the Program in Senior Housing Administration at George Mason University, Fairfax, Va.
More recently, however, CCRCs have been developed in the heart of communities, such as in city centers and populous suburbs. They are also now looking to attract niche or affinity groups, so CCRCs may be university based, focused on the arts, or geared toward the lesbian-gay-transgender population.[For more info, see "More communities serve growing niches," on page B-12.]
Paying for it
As for cost, the Virginian requires a $2,500 entrance deposit that is returned to residents when they move out or to their heirs. They also have a one-time community fee, which is used for "upkeep and maintenance of common areas," explained John Autry, director of sales and business development. The non-refundable community fee is $7,500.
For comparison, at CCRCs where a buy-in based on the size of one's apartment is required, and that includes the option of a 100 percent refund upon move-out, can be $500,000 or more in some communities.
Residents at the Virginian also pay a monthly service package that is fixed for the entire calendar year. The monthly package includes breakfast and dinner, housekeeping, maintenance and repairs, heating/air conditioning, scheduled shuttle service, fitness center, 24-hour security, emergency first response and more. Depending on the type of apartment home, the monthly service package ranges from $3,928 to $5,907.
Monthly fees at communities that require more significant entrance fees tend to be lower.
According to Larry Minnix, president of LeadingAge.com, a membership organization for aging-services nonprofits, while prospective residents of CCRCs look carefully at the apartments and common spaces, they often don't tour the healthcare facility.
"They should, but they think, I'm glad it's there, but I hope to God I won't need it," he said. But vetting the nursing home should be a key part of shopping for a CCRC.
Use the Nursing Home Comparison tool at www.medicare.gov, which rates facilities based on various criteria and lets you compare up to three facilities at a time.
Note the total number of licensed-nurse staff-hours devoted to each resident per day. The more, the better, especially for registered nurses. When you take the tour in person, look for positive interaction between staff members, as well as between staff and residents.
CCRCs: the fine print
Don't let the bucolic grounds and pool at a CCRC distract you from investigating the finances and the quality of healthcare. Here's what to consider:
1. Type of contract. You usually have a choice of four types of plans. Communities with life care contracts, also known as Type A plans, typically provide unlimited access to assisted living or long-term care, with only modest increases in monthly fees.
Unless it is a rental community like The Virginia, for this security, you'll pay a substantial fee up front. The average entrance fee was $284,373 in the first quarter of 2014, which includes the cost of the home, according to the National Investment Center for the Seniors Housing and Care Industry.
With modified, or Type B, plans, residents pay a lower entrance fee than for a life care contract, but they may receive only a specified number of days of assisted living or skilled nursing care or be responsible for a percentage of healthcare costs.
Fee-for-service, or Type C, plans usually charge lower entry and monthly fees than A and B plans, but the fees don't include the cost of assisted living or skilled nursing care. Unless you have long-term care insurance, you'll pay the full cost for those services at market rates. The median annual rate for a semiprivate room in a nursing home in Maryland is about $98,370, according to the Genworth 2014 Cost of Care survey. The median annual cost for assisted living is $40,800.
With rental contracts, residents pay no entrance fee, but monthly fees are usually higher than those for Type A and Type B contracts. If you need skilled nursing care, you cover the cost.
Finally, some CCRCs allow residents to buy their units and pay monthly service fees plus the cost of any care.
2. Terms of the refund. Most CCRC contracts allow a full refund of entry fees if you move or die during the first two to four years, said Brad Breeding, author ofWhat's the Deal With Retirement Communities? (People Tested Publications). The percentage of the fee that's refundable will gradually decline until you're no longer eligible for a refund.
Some contracts guarantee you or your heirs a refund of 50 percent to 100 percent of the entrance fee no matter how long you live in the community. In exchange, you'll pay a higher entrance fee.
3. Tax deduction. The percentage of your fees that covers healthcare is a deductible medical expense. The CCRC should tell you how much of its fees are allocated for medical costs, said Twila Midwood, an enrolled agent in Rockledge, Fla.
If you're 65 or older, you may deduct unreimbursed medical expenses that exceed 7.5 percent of your adjusted gross income. You must itemize on your tax return to claim this deduction.
4. Long-term-care insurance. A full-service CCRC offers many of the same benefits as a long-term care insurance policy, so if you already have the insurance, you may be better off choosing a modified or fee-for-service contract. If you do opt for a full-service contract, don't drop your LTC coverage. Your CCRC contract may not cover all of your healthcare costs.
5. Financial stability. Ask for the CCRC's audited financial statements, and review them with an accountant or financial adviser versed in retirement communities. The CCRC should be able to cover expenses out of operating income.
Also look at the CCRC's occupancy: Debt-rating agencies prefer a rate of 90 percent or more. Ask the CCRC what provisions it has to assist residents who run out of money. Many have a benevolent fund for that purpose.
© 2014, Kiplinger. All Rights Reserved. Distributed by Tribune Content Agency, LLC. Additional reporting by Rebekah Sewell.