Housing
Choices abound for independent living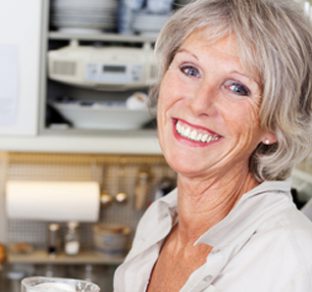 How and where we live is a major decision for many of us as we get older and our lifestyle changes. For those who do not require the care offered by assisted living facilities — such as help with bathing, dressing, and keeping track of medications — independent living communities are an attractive option.
Independent communities are designed to make their residents' day-to-day lives a bit easier by typically offering onsite activities, recreation schedules, transportation services and more.
While there is much diversity and variety among the choices, all independent living communities have a few things in common.
First, they have been developed to accommodate the preferences and needs of active seniors — sometimes defined as residents over 55, but in many cases geared to those 62 and older.
These communities are for people who are able to take care of their personal needs, but don't want the trouble and chores of maintaining a house and yard. So they offer a variety of practical services, either included in the rent, for an additional monthly fee, or on a fee-for-service basis.
Security, activities and more
Among the most important services offered at independent living facilities is 24-hour security. Those on sprawling campuses are often gated communities. Individual buildings also typically have controlled access.
In addition, a residential counselor and/or activities coordinator is typically on staff. The former can help with a wide variety of concerns, while the latter is responsible for planning social and cultural events and outings.
They also tend to offer their residents a variety of amenities — such as beauty salons, exercise rooms, movie theaters, business centers and more. Some communities are particularly luxurious, with amenities like swimming pools and golf courses, while others come with less in the way of frills.
Communities also come in all shapes and sizes. There are high-rises and low-rises, detached homes and villas. Some are in the heart of downtown areas, while others are in more suburban or even rural areas. Some have freestanding homes or apartment units you purchase, but most offer apartments for rent.
Making the move
Marian Cranshaw, who moved to Park View at Randallstown earlier this year, decided that she "needed a change" after having lived in another apartment.
"I have been helping and taking care of other people for so long. I just wanted to relax and take care of me for a change," she said.
Cranshaw, who is 66, said that at Park View, everything is convenient and "there is always something going on." The apartment has all the amenities she wants and the senior center across the street keeps her busy. "They never give you a chance to get bored," she said.
She likes that the building is quiet, the people are friendly, there is always something going on — such as bowling nights and barbecues — and she always has something to do.
"There is nothing I don't like," she said. "I love everything about this building."
Staying social
Freda Vaughn is also happy with her decision to move into an independent apartment. Vaughn lives at Kessler Park in Lansdowne, operated by Catholic Charities. After her husband died, Vaughn, 70, decided she could no longer afford the house they had shared together. She began looking at apartments run by Catholic Charities, since her mother had lived in one and had been happy there.
Kessler Park was the first community to respond to her application, and once she saw it, she decided it was "perfect" for her.
Vaughn lives in a one-bedroom apartment in the three-floor elevator building. "It's homey and roomy and near a lot of things," she said. "It's independent living, but there are also a lot of things to do in the building such as classes, bingo, clubs and trips."
A "social butterfly," Vaughn said she knows everyone in the building and loves living at Kessler Park. "I wouldn't be happy anywhere else!"
Howard Groves, who moved to Saint Mary's Roland View Towers in Baltimore City three years ago, was living in a large home in Eldersburg. While visiting a friend, he saw an ad for Roland View in the Beacon and thought, "I'd like to live there."
"I visited the model apartment, looked out at the view, and decided right then to move there," said Groves, who is 68. His apartment (an efficiency with alcove) is "perfect" for him, as is the convenience of being able to walk to grocery stores and the shops and restaurants of nearby Hampden.
There's even a restaurant in the building — open to the public — for those occasions when Groves doesn't want to make his own meals.
Groves is an active participant in Roland View life. He serves on the Board of Directors and is president of the Residents Association.
"It's really fun," he said. "I've made a lot of friends and you meet all kinds of people. I'm not planning on moving from here anytime soon."
Additional reporting by Tamar Janus.