Housing
Costs for long-term care keep climbing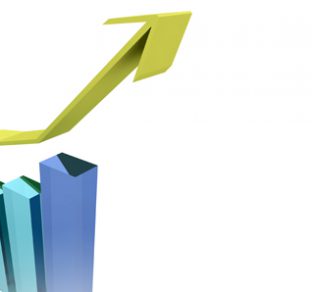 Two new reports show that long-term care grew more expensive again this year, with the cost of the priciest option — a private nursing home room — edging closer to $100,000 annually (more in this area), according to a survey from Genworth Financial.
Senior living costs in 2015 were up one and a half times faster than inflation — 2.7 percent year-over-year across the nation. That's according to a new national report by a commercial senior housing referral company called A Place for Mom.
The Place for Mom report breaks down three categories of senior living options. They don't include nursing homes, which provide 24-hour skilled medical care.
Independent and assisted living
Independent living in a retirement community is the least expensive but provides the fewest services. There may be housekeeping, meal and activity options, and amenities like fitness centers, but not nursing care. Average monthly costs across the country were $2,650 in 2015. That's plus an up-front administrative fee. In the Washington area, the average was $3,462.
Assisted living typically includes some assistance with activities of daily living, such as washing and dressing, as well as medication management, medical monitoring and three meals a day.
Some assisted living facilities are connected with nursing homes for when seniors' needs change. Others make it easy to arrange for nursing care at an additional cost without having to leave the familiar setting. Average monthly costs for assisted living: $3,948 (in the Washington area, $5,391).
"Memory care," the third category listed in the report, covers services for seniors living with Alzheimer's or other forms of dementia, who need physically secure facilities and 24-hour supervised care from staff with special training. Average monthly costs: $5,140 (in the Washington area, $6,596).
Nursing homes and LTC insurance
Genworth Financial's report focuses on nursing home, assisted living and homecare costs, and differs a little from the Place for Mom figures, where categories overlap.
Private nursing home rooms now come with a median annual bill of $92,378, an increase of 1.2 percent from last year and nearly 19 percent since 2011. That's roughly twice the rate of overall inflation and breaks down to a monthly bill of $7,698.
In the Washington area, the cost of private nursing home rooms is $135,780 per year. The price has risen 8 percent over the last five years.
Genworth Financial Inc. sells long-term care insurance coverage and didn't address that cost in its study, which was based on information from 15,000 long-term care providers.
Insurance coverage costs also are rising, and many people don't understand these expenses until they face them, said Joe Caldwell of the National Council on Aging, which is not connected with the study.
"It's really becoming more and more difficult for the average family…to even purchase long-term care insurance," said Caldwell, the nonprofit's director of long-term services and support policy.
Medicare doesn't cover long-term stays, but Medicaid, the government's health insurance program for the poor, does. So a large swath of people who need long-term care wind up spending down their assets until they qualify for Medicaid.
There are no cheap options for those without long-term coverage. Semi-private nursing home rooms cost on average $82,125 annually, a bill that has climbed nearly 17 percent over the past five years, according to Genworth. In Washington, the cost is $116,983 and rose 7 percent.
Nursing home costs are rising largely because residents are more likely to arrive with chronic conditions, like diabetes or emphysema, that need more medical attention, said Greg Crist, a spokesman for the American Health Care Association, the country's largest trade group for nursing homes.
He added that the average nursing home resident takes 11 prescription medications. "They're living longer; they're not necessarily living healthier," he said.
Genworth found that the median annual cost for assisted living communities adds up to $43,539 this year. The cost in Washington is $52,800, a 2 percent increase.
In-home health aides, who help patients with non-medical tasks like bathing or dressing, cost $46,332 annually. In the Washington area, the cost is slightly lower at $45,760, and has remained flat over the last five years.
The median annual cost for adult day care fell $224 to $17,680. In Washington, the cost rose by 2 percent to $24,960.
High East Coast prices
As the reports show, costs in the Washington area are generally higher than the national average. According to A Place for Mom, costs are highest in the Northeast "Amtrak corridor" of Washington, D.C., Baltimore, New York and Boston. They are lowest in Sun Belt cities like Phoenix, Orlando, Miami, Las Vegas and Tampa, as well as in Detroit.
In addition, price trends vary by region: Costs are going up fastest in the South and West. However, location is often best determined not by where seniors can find the best deal, but by where they feel the most comfortable — ideally, where they can be closest to family and friends and other social networks that prolong life.
When it comes to the cost of transitioning into senior living, timing is everything. There is a trend of seniors waiting longer to make the move. The percentage who were aged 84 or older when they moved increased by 3 percent between 2013 and 2015.
Delaying the transition increases the chances that you will have an acute need for care. So there will be less time to shop around, and initial sticker shock will be much higher if you're going directly into memory care, for example.
Some senior communities, called "continuing care" or "life plan" communities, offer a way to manage escalating costs. If you agree to move in at the assisted living level and pay an initial deposit, you may be guaranteed housing and care at a fixed rate of increase as your needs change.
On the other hand, spending fewer years in a senior living community could still save you money overall. And most people prefer to stick it out in their own homes for as long as possible.
Ideally, family members who are caregivers should be part of this conversation, because caring for a senior living at home can take a serious toll on the savings, career and health of spouses or adult children.
And remember, cost isn't everything. Most people don't want to entrust their care merely to the lowest bidder.
Facilities for the older adults are accredited by state agencies and by some independent groups: The Joint Commission on Accreditation of Healthcare Organizations (www.jointcommission.org) and the Continuing Care Accreditation Commission (www.carf.org) are two places to start your research.
To learn more about the surveys described above, see www.aplaceformom.com/ senior-living-cost-planner and www.genworth.com/about-us/industry-expertise/cost-of-care.html.
— AP and Tribune Content Agency, LLC