From the Publisher
Credit where it's due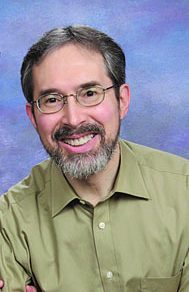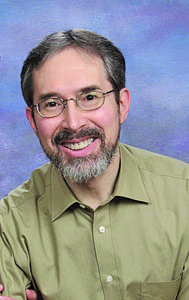 In my column last month, I promised to share more about the awards our writers have recently garnered in national competitions.
Each year, we enter a selection of our writers' original stories in two journalism competitions: those of the North American Mature Publishers Association (NAMPA) and the National Mature Media Awards.
This year, we received more than 20 awards at the annual NAMPA convention, held in Shreveport-Bossier City, La., in late September.
NAMPA is an association of publishers producing newspapers and magazines for the mature market. It focuses on sharing best practices for publication enhancement, exchange of ideas, maintenance and improvement of standards, and the improvement of business conditions within the publishing industry.
In this year's competition, hundreds of submissions from NAMPA member publications were judged in various categories by an independent panel of experts from the University of Missouri School of Journalism, generally considered one of the top journalism schools in the country.
Both the Greater Washington and Baltimore Beacons won first place "General Excellence" awards in their circulation categories, as well as "Best of Show" awards for the most total awards in their categories.
The judges found that the Baltimore Beacons "engaging local features are thoughtfully conceived, written and edited. Much of the rest of the publication is no less useful, with content including leisure, travel, money and health. One can open this at any point and find something interesting to read."
Our contributing editor, Carol Sorgen, won two first-place feature writing awards: for "One flag with many meanings," our May cover, and for "Contemporary grandparenting," last November's cover story. The judges rightly commented that Sorgen "makes a strong connection with the publication's audience."
Frequent freelancer Jennifer Waldera won a second place award in the profile category for "Who's the area's chief chef?" our June cover story. She was praised for doing "a masterful job telling the chefs' stories."
Other stories in our Washington and Howard County editions won NAMPA awards in the Feature Writing, Profile, Travel, Topical Issue, Reviews and Personal Essay categories.
Meanwhile, in the Mature Media Awards competition, our managing editor, Barbara Ruben, won Silver Award for her story "Secrets of healthy aging," which appeared on the cover of both our Howard County and Baltimore editions in May 2013.
Ruben also won a Silver, Bronze and Merit award for three other Greater Washington cover stories, while Sorgen won two Bronze Awards for her January and June cover stories last year. Our theatre reviewer, Michael Toscano, won a Silver Award for a cover story that appeared in our Washington edition.
In short, this was our best year to date judged by number of awards in both competitions. Last month, I recognized the entire Beacon staff by name for their hard work and contributions to our success. So let me just say "ditto" this month, as we pat ourselves on the back for all these awards.
Of course, whatever awards we do or do not win, what matters most to us is that you, our readers, find the information you are looking for in the Beacon.
Please let us know what you think — even (actually, especially) if you think we are missing the boat in any particular area.
Also feel free to share ideas for future stories, and to recommend your fellow citizens for profiles. Your opinions and suggestions are always welcome, whether you contact us by mail, phone, fax, email or online. I look forward to hearing from you.