From the Publisher
Discover what's next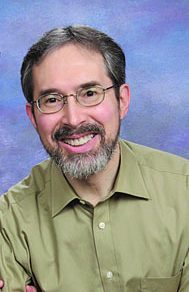 A recent survey of older adults in the area found that more than 40 percent expect to work full or part time after turning 65.
Many want to work to stay active and engaged, but a significant percentage also say they'll need to work because their savings and investments are insufficient (especially with the stock market as volatile as it is now).
There are local services, as we've reported in the Beacon, that can assist you in preparing yourself for, and finding, a new job.
But nearly a quarter of all new businesses are started by people age 55 to 64, according to a 2013 study, so entrepreneurship is also alive and well.
If you've thought about starting your own business, and particularly if you might consider a product or service aimed at the 50+ consumer market, there's an event coming up soon (and nearby) that could be a good investment.
Called "What's Next: the 2016 Boomer Business Summit," this one-day event on Wednesday, March 23, will bring together business leaders, successful (and struggling) entrepreneurs, creative high-tech product developers, as well as experts in aging and business for a one-day intensive seminar about opportunities in the "longevity economy" — that is, ways to capitalize intelligently on the growing needs of aging boomers and older Americans.
This will be the 13th year for What's Next (and my 7th to appear on the program, speaking about how to communicate effectively with older adults through print media). The good news is, this year's event will take place at the Omni Shoreham Hotel in Washington, D.C., so you don't need to travel far to attend.
The What's Next summit is produced each year by Dr. Mary Furlong, a professor of entrepreneurship as well as serial entrepreneur herself. Mary founded both SeniorNet, the first social network and computer training service for older adults, and Third Age Media, one of the first Internet portals targeting boomers.
The author of Turning Silver into Gold: How to profit in the new boomer marketplace, Furlong shares her expertise on 50+ consumers and their preferences as a consultant to major corporations, a resource for new businesses, and a matchmaker for business relationships at her annual conferences.
So, what can a person learn at What's Next this March? A good deal of the programming focuses on the latest technologies and services available both to address the needs of older consumers and to assist business owners in managing their businesses.
I particularly enjoy hearing from entrepreneurs who have gotten off to a strong start, as well as valuable lessons from those who now know why they failed. Some venture capitalists who fund new business will be present, and you'll hear how to craft a pitch they might even listen to.
Speakers include bloggers like Laurie Orlov, who keeps tabs on the latest products for aging in place, and surveys older adults on their use of technology.
Also speaking will be experts from established organizations like the Pew Research Center, AARP and Consumer Reports, as well as leaders from the new "sharing economy" businesses, such as Lyft and Airbnb.
Find out what it means to have a "digital strategy," to engage in "multi-media marketing," and hear about the "riches in the niches."
Yes, there tends to be a lot of jargon at these things, but learning what these terms mean and how to use them can be helpful, too.
In addition to 18 break-out sessions — ranging from "funding and growing your start-up," to "the business of caregiving," to "focusing on financial security in later life" — you can sit down for lunch with your choice of speaker, author, analyst or entrepreneur. There's one hosting each lunch table.
I always leave What's Next with my head bursting with ideas and my pockets full of business cards. The challenge is to actually pursue the relationships that start there and make something productive happen.
If you're just casually exploring the idea of starting a business, or have no interest in the "senior/boomer" market, you might not want to invest the time or money for a program of this type.
But if you're already investing in books and seminars, and are serious about going out on your own, for what you can get out of this event, the price is actually quite modest.
Early bird registration is $275. Our readers have been kindly offered 20 percent off (making it $220) by using this promo code: wn16beacon. For more information or to register, go to www.boomersummit.com.