Cover Stories
Do-it-yourself publishing arrives
It used to be that if you wanted to become a published author, you had few options.
You could try to get your manuscript into the hands of an editor at a publishing house, with or without an agent's help, hoping they could whip it into shape, get it into some book stores, and drum up enough interest to sell a few copies and earn you some modest royalties.
Or you could go to a "vanity press" that would churn out a few thousand copies at your own expense. You'd then store them in your basement and give them away to friends and family, while trying to get local papers and book stores to give you some publicity.
Today, however, things are changing — and fast. While traditional publishers are facing financial issues, making it even more difficult to get a toehold in a major publishing house, technology — including the ability to print books on demand and to sell them worldwide via the Internet— has transformed the self-publishing industry.
And in the process, the stigma formerly attached to a self-published book has all but disappeared.
A technological revolution
According to Sue Collier, co-author ofThe Complete Guide to Self-Publishing, print-on-demand technology — which now makes it cost-effective to print one book at a time— has "revolutionized" the industry. "Previously, authors…risked having a couple of thousand books languishing in their garage. Now, orders can be filled when they come in — no garage storage needed and no big printing bill.
"Or authors can skip the printing altogether and publish an e-book" which is sold and downloaded online for reading on your computer or an e-reader like a Kindle. These technologies make self-publishing rather simple, whether your masterpiece is a mystery — like the work of Rosemary and Larry Mild of Severna Park — or a how-to book for professionals — like that of Tom Dezell of Belair.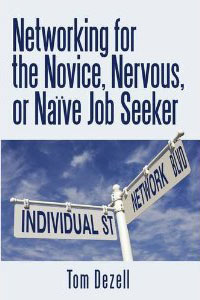 Dezell, 53, a career advisor with the Maryland Department of Labor, was interested in writing a book on the importance of networking in finding a job.
He wrote a manuscript and approached several traditional publishing houses that focused on career-related books, but "never got anywhere."
"I think my major shortcoming," he said, "was that I just wasn't known to them."
Frustrated, Dezell eventually heard about the concept of "supported" or "subsidy" publishing, in which an author pays money to a publisher but is then guided through the publishing process.
After exploring various subsidy publishers, Dezell chose to have his book,Networking for the Novice, Nervous or Naive Job Seeker, published by iUniverse.
iUniverse offers dozens of professional services — from content and copy editing (even ghostwriting), to book design, indexing, printing, public relations, Internet marketing and more— at package prices ranging from $600 to more than $4,000 per title. Dezell's package came to around $2,000, but included help with marketing the book, and he has recently been featured on MSNBC.com, ABC.comand in theWashington Post.
Now that he has more name recognition, Dezell said he might try a traditional publisher for his next book, so he wouldn't have to lay out any money of his own. But he also says he wouldn't be at all opposed to self-publishing again.
"When should you self-publish?" asked Judy Katz, founder of Katz Creative in New York. Her public relations agency specializes in working with authors to "birth" their books. "I'm such a strong believer in self-publishing that my answer to this is: Always."
Among the self-publishing companies Katz referred to are iUniverse.com, parapublishing. com, cafepress.comand lulu.com, but she urged careful evaluation of the options, as services and quality vary.
Among the benefits of self-publishing, she said, is that in return for bearing the upfront costs for the book, self-published authors generally get to keep 80 to 100 percent of the net profit from sales, instead of the 10 percent royalty traditional publishers usually pay.
Katz also noted that self-publishing has become so respectable thatPublishers Weekly now covers self-published books, which was unheard of a few years ago.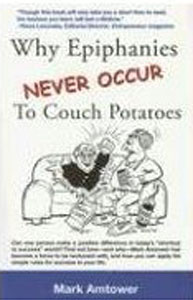 Getting a foot in the door
According to Katz, self-publishing is also an excellent way to test the market for a book and establish a presence. After building a market themselves, authors can sell their book's reprint rights to a much larger publisher for a good advance, she said. (Copyrights are generally retained by self-published authors.) Something like this worked out for Highland resident Mark Amtower, 59. His latest book,Why Epiphanies Never Occur to Couch Potatoes, was self-published through Happy About Books.
Afterward, a mainstream publishing company contacted him on the advice of another of its writers, and now he has another book coming out this fall that they are publishing.
The latter is "more lucrative," he said, "because they gave me a nice advance." But he added that few people get rich writing books. A trend in the opposite direction is illustrated by the Milds, who together write cozy mysteries, adventure/thrillers, short stories, articles and essays. They also teach others how to write and get published.
Larry, 77, retired from a career as an electrical engineer in 1993, but he had long been interested in writing. In fact, on his very first date with Rosemary in 1986, he told her that he planned to write a novel and wanted her to help him.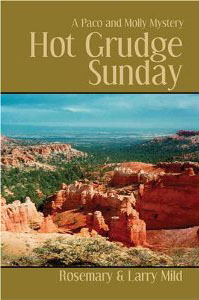 "I'd only known him four hours, but I knew he was the one," said Rosemary. The couple laughingly admits that meshing their writing styles has had its moments, but "we haven't killed each other yet," she noted.
They used a traditional publisher for one of the books in their "Paco & Molly" mystery series.
"It was a very bad experience," said Rosemary, 75, a former assistant editor ofHarper's. "They were dragging their feet, designed a cover that had nothing to do with the book, and set a publication date that made it difficult to get reviewed."
So most of their other books, including their new suspense novel due out in September, have been published by the Maryland- based company, PublishAmerica.
Unlike self-publishing companies that charge writers for design and layout services or for a fixed number of copies, PublishAmerica absorbs any upfront pre-publication costs in return for publishing rights. It makes its money from the sale of its authors' books on its massive website at prices ranging from $15 to $30.
However, the company expects its authors (who number more than 40,000) to promote and market their own books, which typically requires them to purchase a significant number of copies themselves.
Do-it-yourself marketing
The downside of not being published by a mainstream publisher is that you are unlikely to get on the shelves at Barnes and Noble. "So what?" said Katz. Self-published books are sold on the book selling behemoth Amazon, eBay and other online sites.
In fact, the Milds consider the self-marketing aspect of self-publishing to be a benefit. First, they say, you don't need an agent to get your work into print.
"You may be able to find an agent, but finding a good agent, who can get results, is another matter," they say. The couple spent six months trying to interest someone in their first mystery,Locks and Cream Cheese, and finally "got tired of looking."
It's much easier in this techno-age to market your book yourself, they say, with the aid of Facebook, Twitter, Internet radio, webzines, personal blogs and so on — though they admit that they'd rather be spending their time writing than marketing. Besides, not every self-published author wants to make money or become widely known through their work. Take Catonsville resident Helen Stansbury, 82, who gives away copies of her book,Helen's Potpourri.
It's a collection of essays, stories and other items she has penned throughout the years that she wanted to share with others. As she put it, "if I don't do this now, it will never get done."
So she self-publishedHelen's Potpourri in 2006 through Baltimore-based Gateway Press (now called Otter Bay Books).
So far, she has given away nearly 6,000 copies to friends, family members, coworkers, church parishioners and others she thinks might find solace, support or even humor in her words. "There's something in there for every age," she said. Stansbury is about to order her seventh printing.
In part because anyone can now publish anything they write, there is still somewhat of a stigma associated with self-publishing. But according to Collier, it is primarily coming from those in the traditional publishing world who are fighting the trend.
The reality is that many authors don't look at self-publishing as "settling" for less. "For these authors, it isn't about feeding the ego by getting a 'stamp of approval' from a 'real' publisher," she said.
"It's about sharing their message rather than filing rejection letters…So a lot of authors are simply taking things into their own hands by doing it themselves.
"Potential readers pick up books not knowing— and not caring— who the publisher is," said Collier. "Indie publishing is here to stay."