From the Publisher
Facing facts, part II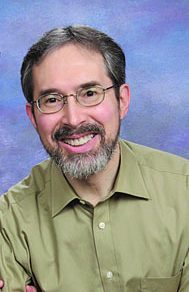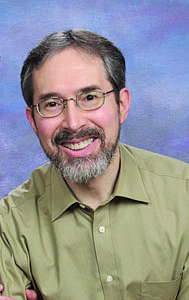 In last month's column, I started to lay out some generally well-known facts in hopes they can facilitate an important discussion that I feel Americans need to be having with each other.
To summarize very briefly: Thanks to modern medicine and healthier lifestyles, we are living longer. While that's a good thing for the most part, more and more older Americans are outliving their savings.
This problem is likely to grow, as many in the baby boomer and later generations have put aside far too few resources to support themselves in their later years.
Furthermore, our growing longevity will add trillions of dollars to the cost of Social Security and Medicare — programs that, as presently structured, are already forecast to fail to meet long-term needs, even based on current life spans.
Now for some additional facts:
For those who basically run out of savings and assets, Medicaid steps in to cover essential medical and long-term care costs. This program is jointly funded by the federal and state governments, in most cases on a 50/50 split, though there are variations.
Medicaid is an entitlement, meaning a state cannot cap participation at a certain number. Everyone must be accepted who qualifies under their state's particular eligibility rules. (These generally require poverty-level income and assets or something close).
With our longer lives, more expensive medical care, and steady growth in cases of Alzheimer's and other dementias (which can completely incapacitate and last a decade or more), Medicaid expenditures are forecast to rise substantially into the foreseeable future.
How will we pay for the unstoppable, uncappable costs of our social and health safety nets in an era of rapidly rising needs and, at least at the moment, declining revenues?
In Maryland, for example, shortly before Governor O'Malley left office in January, he announced that this fiscal year's budget would produce a $400 million deficit that needed to be plugged. Furthermore, the budget released in late January by Governor Larry Hogan is being proposed to counteract an additional $800 million deficit forecast for the coming year.
Meanwhile, Virginia is facing a more than $2 billion deficit for the coming year, according to estimates.
And these forecasted deficits follow many years of past ones, on the local, state and federal government levels.
According to figures from the U.S. Census Bureau, between 2007 and 2012 state and local governments in Virginia spent over $1 billion more than they raised in revenues. Maryland's state and local governments fared even worse, spending over $6 billion more than they raised in revenue. Throughout the country as a whole, state expenses exceeded revenues over that period by more than $118 billion.
Growing population. Longer lives. Burgeoning rates of disability and dementia. Additional destitute retirees. Mushrooming state and federal liabilities. Inadequate Social Security and Medicare funds.
This is where we're heading. These facts will affect you, your children, your grandchildren and many generations to come.
So, what can we do about it?
Fortunately, we needn't feel paralyzed. There are many options to choose among — some good, some fair, some poor, some terrifying.
Here are a few examples of those options. We should be having a national conversation about them NOW.
Some options for individuals and families: Work longer, save more, invest better, adopt healthier lifestyles, expect less, stick together and help each other out, encourage adult children to support older parents, reduce end-of-life medical care, sign do-not-resuscitate orders/living wills. (For more about some of these ideas, see "How to avoid your own retirement crisis" in our Money section, on page 33.)
Some options for state and federal governments: Take steps to boost the economy, improve tax collection, crack down on waste and fraud in government programs, incentivize healthier lifestyles, raise payroll taxes (for Social Security and Medicare), raise local taxes (which cover about half of Medicaid costs), raise estate taxes, reduce entitlement payments and/or their cost-of-living increases (for better-off recipients), limit usage of the most expensive healthcare treatments, cap end-of-life care expenses, restrict or further tax transfers of wealth to younger generations (especially when done to qualify for Medicaid).
Clearly, some of these choices are more palatable than others. I invite you to join the conversation and express your opinion, as well as your willingness to support some of these options politically.
You can start by sending us a Letter to the Editor (see box below for addresses). We will provide space for the conversation to get underway on our pages.
Older adults — particularly those who are well-off and well-prepared for retirement — may want to recognize their relative advantages and support proposals that cut back on their entitlements (yes, even their earned benefits), in the interests of assisting those less fortunate (yes, including those who could have saved more than they did).
Our future is one of longer and better lives, but comes with financial costs we may not be able to bear equitably if we don't take at least some of these steps. The sooner we act — and the wider a variety of approaches we use to ameliorate the consequences — the better it will be for all of us and our progeny.