Technology
Fashionable tech can help you keep fit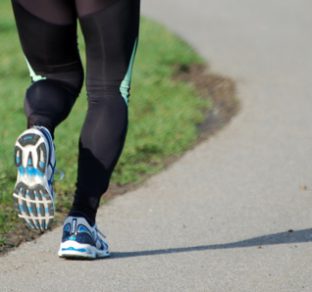 Salvatore Angelone has gym equipment in his Fremont, N.H., house that didn't exactly get a workout. But last April, the financial services project manager donned a "smart shirt" made by OMSignal, a technology company that works with fashion brands.
"It was a game changer," said Angelone, 52. "I'm in the best shape of my life."
The form-fitting compression shirt keeps sensors in place close to his body. They monitor biometric data and relay it to a mini-box that interprets the information and transmits it to an app on an iPhone, iWatch or iPod he sees in real time.
Besides measuring steps, heart rate and calories like other fitness trackers, the shirt monitors Angelone's breathing rate and depth, stress levels, exertion, and past performance against how he's doing that day.
"You can go to a gym or lift weights in the basement and see changes over time, but this gives me that immediacy," he said.
A video on his smart shirt app also lets Angelone train "alongside" professionals. To clean the shirt, Angelone pops it in the washing machine (after removing the technology-laden mini-box).
At $250 a shirt, it's the price tag that could cause some sweat. Yet, retail sales of smart garments like the OMSignal shirt are predicted to jump to $3.57 billion in 2020, from $1 million in 2013, according to research firm Gartner.
The exponential growth is fueled in part by aging baby boomers, who are determined to stay healthy — as well as fashionable and tech savvy.
"Nobody wants a piece of technology that identifies them as being frail or vulnerable," said Dr. Arshya Vahabzadeh, innovation officer for the Massachusetts General Hospital Psychiatry Academy in Boston and an executive at a technology company developing wearables.
Dresses, shorts and more
Available today are "connected dresses" by the French company Spinali Design (www.spinali-design.com). Its dresses, which go for $106 to $160, don't provide health data but discreetly let you click a button on your dress that messages someone if, say, you are in trouble.
You can buy smart shorts from Athos (www.liveathos.com) that measure how hard your muscles are working. The company claims that its compression material reduces muscle fatigue.
Sensoria (www.sensoriafitness.com) sells a sports bra that measures your heart rate, and a sock that measures your running form, such as cadence and foot landing.
For those who meditate, a headband sold by Muse (www.choosemuse.com) monitors brain signals — when you're relaxed, you will hear the sound of calm winds, and when your mind is active, the wind sounds will pick up.
The smart shirts are big sellers. While some shirts on the market are designed primarily for professional athletes, "our biggest growth is in the average Joe looking to get fit," said Dave Mackey, OMSignal's community manager. In 2016, the company plans to come out with a smart shirt for women.
OMSignal (www.omsignal.com) has also teamed up with Ralph Lauren to produce a $295 men's shirt, complete with black-box technology and a charging cable that will be out in time for the U.S. Open in the summer. It will read vital signs and transmit that information to an app that can customize workout programs.
There are other smart shirts on the market, such as Hexoskin and Cityzen Sciences' D-shirt (as in "digital shirt"), as well as those made by Gymi and Xsensio.
One intriguing product is TruPosture (www.truposture.com), a $199 smart shirt that's designed to improve posture and reduce back pain. Slated to come out in May, the shirt tracks the alignment of the spine and sends gentle vibrations if the user is leaning too far backward or forward. A mobile app or Web site provides visual displays of the user's back alignment.
Jewelry camouflages tech
It was only a matter of time before high-tech jewelry made its debut. The Apple Watch is in this category.
So is Cuff (https://cuff.io), a two-year-old company that makes a tiny device that slips into its chic pendant or wrist wear. You can move the device from one piece of jewelry to another. Cuff vibrates when you get a call or text. You can press the device if you have an emergency, and it will alert others of your location.
This month Cuff is adding a fitness tracking system. Prices range from $60 for a simple wristband to $215 for several pieces of jewelry.
For fancier fare, the company Misfit (www.misfit.com) has partnered with Swarovski crystals to create elegant bracelets. One bracelet ($169) has a violet crystal that is solar charged so you don't need batteries.
Misfit also makes pendants and other wristbands. They all wirelessly track activity, such as steps, distance and calories. They also monitor how many times a night you wake up and move around, so you get a sense of how soundly you are sleeping.
For those with disabilities
Engineers are working on ways to not just monitor vital signs, but to predict or prevent problems. Someone with a triple bypass, for instance, might put on a smart shirt and have a medical team monitor the biometric data, or an alarm might go off if something seems wrong.
Helen Koo, an assistant professor of design at the University of California, Davis, designs smart clothing. She and two students have created a jacket with sensors called Enfold to help people with limited movement of their arms and legs to dress.
Using origami techniques, the jacket has wires in the folds that memorize your shape, and bend and straighten the polyester fabric when electrical current goes through them. Two parts of the jacket come together and a magnet fastens it. The jacket is under patent review.
All contents © 2016 The Kiplinger Washington Editors, Inc. Distributed by Tribune Content Agency, LLC.