From the Publisher
Get expos-ed in October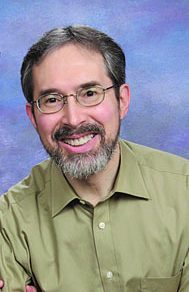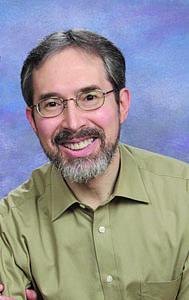 While the month of May is known as U.S. Older Americans Month, the month of October is the metro area's Month of 50+Expos.
Over a 10-day period this October, there will be 5 days of entertaining and informative events within easy driving distance of Howard County residents who are over 50 or love someone who is.
The first such event happens Friday, October 17, right here in Howard County, at Wilde Lake High School. The popular 50PlusExpo is produced by the county's Department of Citizen Services and coordinated by the Office on Aging's Health and Wellness Division.
This year's theme is "Your Next Chapter," as the event promises to get attendees thinking about the many ways one can become or stay active. Thousands attend the free event each year to speak with representatives of over 150 organizations and businesses who exhibit and provide free information and giveaways.
There are also speakers on a variety of topics, including a keynoter from AARP who will talk about that organization's "Life Reimagined/Real Possibilities" campaign.
And entertainment happens throughout the day, including two performances by the Capital Steps political comedy troupe. It might seem hard to imagine that there are funny things to say about today's political climate, but they always find a way to lighten things up.
The expo runs from 9 a.m. to 4 p.m., and there is a free shuttle bus from parking areas at the Columbia Mall. For more information, look for the announcements and ads in this issue of the Beacon.
In Baltimore
Just a few days after the Howard County event, the Baltimore County Department of Aging offers its annual two-day extravaganza at the Maryland State Fairgrounds in Timonium.
The Baby Boomer and Senior Expo will take place Tuesday, October 22 and Wednesday, October 23 at the Cow Palace on the fairgrounds.
The event features everything but cows. There will be hundreds of exhibitors, numerous speakers and exercise demonstrations, vaccinations and health screenings, an art fair, an employment fair for all ages, and a new Veterans Muster, with resources and referrals for veterans wanting to know more about their benefits.
Entertainment includes music for dancing (ballroom, line and square) as well as for listening, including a return of the Drifters, who also performed in 2012.
Admission is $2; free with your donation of two cans of nonperishable food. For more information, see the ad on the back page of this issue.
Beacon Expos
Last but not least, the Beacon is proud to present our 15th annual 50+Expos, taking place at two nearby locations in Maryland and Virginia. And, unlike the events above, these occur on the weekends, for those of you who may work or are otherwise occupied during the week.
From noon to 4 p.m. on Sunday, October 19, our 50+Expo will be at the Silver Spring Civic Center, in downtown Silver Spring.
As at the other expos around the region, you can obtain health screenings and a flu shot, pick up information from (and ask questions of) dozens of government agencies and nonprofit organizations, and visit booths of area businesses providing services and products of special interest to older adults and their families. Of course, many of them will also be offering free giveaways and holding prize drawings. And we will have live entertainment and door prizes as well.
We are especially excited about this year's keynote speaker, Robert Fischell. You may remember reading about him on the cover of our May issue. He's a resident of Howard County, and one of the most prolific inventors of our day.
Among his 200+ patents for life-changing and life-saving devices are the first widely-used rechargeable pacemaker, the implantable insulin pump, and the flexible coronary artery stent (more than 10 million have been placed!).
Any one of those inventions would earn a person a place in history. And there's more to come. At the age of 85, he continues to work daily on new advances.
His latest FDA-approved treatment, a small device that delivers brief magnetic pulses to the back of the head, has been shown to reduce or eliminate migraine headaches without pills or side effects.
Our keynote topic ties in with the Beacon's new focus on technology and innovation. You may have noticed we have introduced a new section on these topics.
You will find another example of this focus at our Expo: hands-on digital device seminars taught by experts from AARP's new TEK (Technology Education Knowledge) program.
At our Silver Spring event, we will be offering three sessions of training, where each attendee will have their own device for the duration of the class and learn how to use its key features in 45 minutes.
You will notice I am being somewhat vague about the "device." That's because we hope (but cannot yet be sure) to be introducing at our Expo the brand-new AARP "RealPad" tablet — a device geared to older adults who have not yet become comfortable with iPads or other widely marketed tablets.
The tablet is preloaded with applications and instructional materials designed specifically for older adults, various "easy-fix" features that require only one click to activate, and comes with 24-hour live tech support. In short, it promises to address many of the fears some of us have about using the latest technology.
The existence of the Real Pad was announced publicly only a few weeks ago (September 4), and it will not be available in stores until the end of October.
But we are hoping to have an advance supply in time for our October 19 Expo and hope you will join us to get the first hands-on experience with it. If we are unable to obtain these in time for the event, however, the classes will still take place, but with either an iPad or a smartphone.
Seating is limited at these seminars. To reserve a place, call the Beacon at (301) 949-9766.
Our N. Virginia expo takes place the following Sunday, October 26, again from noon to 4 p.m., on the third level of Ballston Mall (near the movie theatre) in Arlington, Va.
Almost everything from our Silver Spring Expo will be found at our Ballston event: nonprofit and government resources, businesses, entertainment, health screenings, etc. We will also have Robert Fischell as our keynote speaker.
However, for reasons beyond our control, we will have speakers on technology subjects instead of hands-on digital device classes at Ballston. We hope to have hands-on classes at next year's event.
So much to see and do in October! I hope you will look for the Beacon at all these events, and I invite you to visit one (or both) of our own 50+Expos this year. If you do, please come up to me to say hello.