Money
Get your grandkids in the giving spirit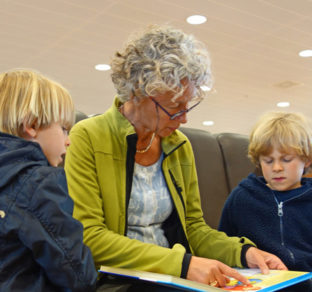 Image by Aline Dassel from Pixabay
Charitable giving is a subject close to my heart and something I have emphasized to my children — and now with my grandchildren — since they were young. It is an opportunity for you to impart your personal values to your family. My mantra is: You are not your money. You are your values.
A charitable donation can be made in many ways. It can be as small a gesture as giving spare change to a homeless person — offering a powerful visual lesson for a child to see that there are people less fortunate than themselves. It is also important to give to a specific charity that you and your grandchild have selected together.
Perhaps the most precious gift of all, though, is the gift of time and consideration. Volunteerism is a crucial concept. When your grandchild volunteers to help others, they become empowered by their acts and very aware of their link with the community.
Charity is also a key element of managing your finances responsibly.
Giving of yourself
Explain to your grandchild that volunteering together can be fun. This is a great activity that can become a cherished memory of the precious time you spend with them.
With that in mind, you may want to look for something that matches your grandchild's talents or interests. For instance, if your grandchild is interested in soccer, they could find a preschool program that needs help supervising young players.
When my kids were young, we went into a local hospital and helped to serve meals. Now my granddaughter and I make candles and "fun slime" together. There is a local store that will sell our goods. We have set up a "company" we call Grandma and Me.
A portion of our sales goes to a charity that my granddaughter has selected, Freedom from Fistula, which provides care to women in Africa injured during prolonged and obstructed childbirth.
I explained this charity to my granddaughter and said I am so passionate about it because I gave birth to her mother by caesarean section. If I had been from an African village, I may not have been so lucky. If my daughter had not been born, I wouldn't have my granddaughter.
She is now passionate about this charity as well, and our personal connection to the issue formed the basis of our business, Grandma and Me.
How to start
Watching the news together, talking to friends or just helping your grandchildren observe the world around them can help uncover volunteer projects that are appropriate and will interest them. There are kids' volunteer groups in every school and house of worship.
It should take only one or two phone calls to locate something in your community. For instance, some nursing homes welcome people to come with their friendly dogs who just love to be petted by the people in the facility. What an easy way to spread some joy.
Empower them to act
Teach your grandchildren that they have the power to do something to make positive change. Start the discussion by letting them know the organizations you have donated to and where you have volunteered.
Let's say your grandchildren want to raise money for a local cause. Make sure your young ones just don't complain about a problem or expect someone else to do something about it. You want your grandchildren to decide that they can make an impact and that they are dedicated enough to do something about the problem.
Next, set a goal. Have your grandchild spell out, in one simple sentence, what their goal is. For example: "We, the kids of Chester, N.J., want to raise money for a children's playground in Newark so kids there can have a place to play."
Set a date to accomplish the goal. (This is important. Imagine if their teacher said, "Just hand in your homework whenever you'd like!") Have your grandchild set a realistic date for completion and a timetable for sub goals to be met along the way.
Most of all, remember that volunteering instills positive values in your grandchildren that will stay with them their entire lives. You are showing your grandchildren that they can make a difference. What a great gift!
© 2019 The Kiplinger Washington Editors. Distributed by Tribune Content Agency, LLC.