From the Publisher
Going live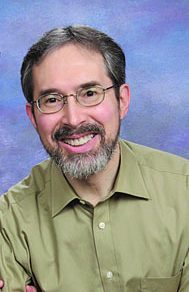 Our website — this website — went "live" a few hours ago. After more than a year of planning, months of designing and deciding, and weeks of tinkering, we are now out and about in the world of cyberspace.
Before last night, I had not given much thought to the concept of "going live" as applied to websites. But I get it now.
Without belaboring the analogy (no pun intended), we've been through a lengthy period of gestation. Then, shortly after midnight last night, we gave birth to a new website. It (she?) has emerged into the world, live and well, not fully formed but full of potential.
The site will continue to grow and transform, not only due to the influence of its creators, but also through its environment — that is, you, its viewers and users. For this is an "interactive" website, one where members of the public (and especially those who register!) get to add their two cents whenever they like.
You can comment on articles, comment on comments, submit events for our calendar, search our resource guide, start a forum or add to an existing one, send us suggestions or letters to the editor, etc.
And equally important, just by visiting the site regularly, reading our articles, checking out the events, forums, comics, games, etc. you help shape its future and give www.theBeaconNewspapers.com reason to exist.
Thanks for joining us in this new adventure in our lives!