Housing
How to get financial help to age in place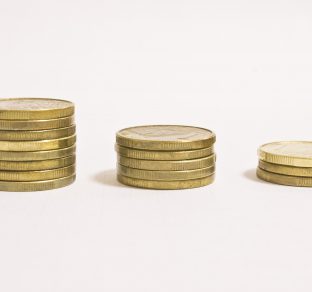 The vast majority of older adults say they prefer to remain in their own homes for as long as possible.
Those who need assistance with the ordinary activities of daily life, or even long-term custodial care, may bring in private help if they have the means. And some choose to move to assisted living or continuing care communities where their needs will be taken care of — again, if they can afford it.
But for those with low income and minimal assets, bringing in daily home care or moving to assisted living are generally out of the question if their needs are great. Typically, their sole option is to apply for Medicaid, which is the primary government program that pays for long-term custodial care for those with few resources. [See "Who qualifies for LTC Medicaid coverage?" on page B9.]
Traditionally, Medicaid — which is a joint federal/state program — has required recipients to move to a skilled nursing facility (nursing home) in order to qualify for funds. But in recent years, there has been a nationwide effort to help keep people in their homes and communities, and to move nursing home residents back into their homes or the homes of their families, if possible.
This is growing in popularity not only (or even primarily) because it's what people want. It's grown because it's generally less expensive — in fact, about half the cost — to help people bring in home care and other needed services than to cover their costs at nursing homes.
This effort is sometimes called "rebalancing," suggesting that Medicaid's long-time bias towards institutional (nursing home) care is being balanced out by companion efforts to support people in their homes and communities.
Programs in this area
In Maryland, Virginia and the District of Columbia, several programs are helping rebalance Medicaid spending: Medicaid Waivers, the Community First Choice Program (CFC), and Money Follows the Person (MFP). These programs involve a partnership between each jurisdiction and the federal government.
Community First Choice — a new program run by the Maryland Medicaid Agency (housed in the Department of Health and Mental Hygiene) — allows older Maryland residents to choose the service providers they want to assist them with activities of daily living, including bathing, toileting, mobility (including transferring from place to place), eating and dressing. The funding for those services is delivered directly to the providers.
​Those who qualify may also receive assistance with household services related to medical needs, escort services to a medical appointment, and personal hygiene and grooming.
​Participants of CFC are also eligible for other Medicaid-covered services — such as physician and hospital care, pharmacy, home health, laboratory services, mental health services, disposable medical supplies, and durable medical equipment.
The District of Columbia offers its residents similar resources and support through its Elderly and Persons with Disabilities (EPD) Waiver Program.
Virginia offers two Medicaid Waiver programs: the Program of All-Inclusive Care for the Elderly (PACE) and the Elderly or Disabled Consumer Directed Waiver (EDCD). These programs have requirements and offer services similar to those described in Maryland's CFP. However, in some jurisdictions, there may be a waiting list for these programs.
​​Money follows you home
The other option — for people already in nursing homes who desire to move into the homes of family or elsewhere in the community — is called Money Follows the Person. Maryland, Virginia and the District of Columbia all offer the program to eligible seniors.
Though money is not given directly to the participants, it allows the person who is receiving Medicaid in a nursing home to move back to their home or the community and receive the type of supports available through the Waivers and CFP.
However, an additional requirement must be met by all applicants for MFP: they must be living in a nursing home at the time of application and for at least the past 90 days.
How to apply
​If you live in Maryland and need support with activities of daily living and accessing community services and support, you can apply for the CFC program. You must undergo a medical assessment, as well as a review of your income and assets to determine your financial eligibility for community Medicaid. Medicaid coverage information is available at https://mmcp.dhmh.maryland.gov). To apply, call (410) 767-1739.
If you live in Virginia, contact your local Department of Social Services to determine Medicaid eligibility and obtain information regarding waivers and PACE. You may also call the Division of Long-Term Care at (804) 786-6145.
If you live in the District, contact the Washington, D.C. Aging and Disability Resource Center at (202) 724-5626 for information on the EPD Waiver.
​For MFP, individuals living in nursing homes may contact their discharge planner, the facility's social worker, and/or their local Area Agency on Aging for information regarding their eligibility for the program.