Money
Investing overseas for dividends, income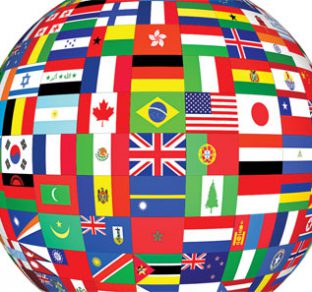 Despite the turmoil in stock markets around the world, this is a great time to home in on solid dividend-paying and growth stocks of foreign companies. Though it requires some extra research and may take you beyond your comfort zone, you'll find hundreds of foreign stocks that trade in the U.S. as American depositary receipts (ADRs).
The payoffs of high dividends and an expanding roster of stocks at favorable prices make it worth the trouble. ADRs are priced in dollars and you can buy and sell them in an ordinary brokerage account. Here are some examples to consider:
• BHP Billiton (symbol BHP; recent price, $77) is headquartered in Melbourne, Australia, and mines everything from aluminum to zinc. The company has prospered thanks to a boom in demand for natural resources, especially from fast-growing emerging nations.
That trend should continue — as long as the world avoids a global recession. The company has boosted its dividend at an annualized rate of 23 percent over the past five years. The yield isn't especially eye-catching, but BHP should deliver an attractive total return (dividends plus appreciation) over the long haul.
• Empresa Nacional de Electricidad (EOC; $47), known informally as Endesa Chile, provides power mostly in Chile, Argentina and Colombia. The dividend yield of the Santiago-based firm compares favorably with the best U.S. electrics, but its prospects are better, given the steady economic growth in the region it serves and Endesa's long list of power projects under construction.
That contrasts with U.S. utilities, which build little nowadays, instead relying on obsolete facilities and trying to grow mainly by merging.
Because Endesa gets most of its electricity from hydropower, however, dry weather and climate change present special risks.
• Novartis (NVS; $55) is the world's third-largest pharmaceutical company. It is well diversified, with a broad portfolio of prescription drugs, over-the-counter medicines and eye-care products.
Returns on Novartis's shares have trounced those of U.S. and other European drug giants over the past five years. The company has been able to raise dividends 19 percent annually over that half-decade. And its location in Basel, Switzerland, means U.S. investors benefit from the super-strong Swiss franc.
• Companhia de Saneamento Basico do Estado de Sao Paulo (SBS; $52) is a water-and-sewer utility in the giant Brazilian state of Sao Paulo. Compared with U.S. water stocks, Saneamento Basico yields way more and pays out far less of its profits as dividends (only 30 percent). That gives it the flexibility to boost dividends even more.
Saneamento also has plenty of growth potential. It will take decades to bring water and sanitation to hundreds of poor settlements and to the new residences, offices and factories going up in booming Brazil. Dividends, which vary year to year, were 29 percent higher in 2010 than they were in 2009.
• Telefonica (symbol TEF; recent price, $19) provides phone and Internet services in Europe and Latin America and offers an unusually high 8.6-percent yield.
Part of that is because of the perceived risk of being headquartered in Madrid. But Telefonica is far from a pure investment in Spain. The rest of Europe and Latin America, from Mexico south, account for 71 percent of Telefonica's revenues and 64 percent of its profits. Europe will produce little growth, but Telefonica generates enough cash flow to keep raising its dividends.
• Total (TOT; $44). Europe's largest oil refiner is one of a shrinking number of integrated oil companies. It's also involved in natural gas, as well as solar and wind energy.
The chief difference between Total and other integrated multinationals, such as BP, Chevron and ExxonMobil, is its yield: At 6.0 percent, Total, a French company, yields about twice as much as Exxon, which prefers to buy back huge amounts of its stock rather than boost its payout by a large amount.
• Unilever (UN; $31), an Anglo-Dutch company with dual headquarters in London and Rotterdam, competes with the likes of Procter & Gamble to sell soap, personal products and food. Well-known brands include Dove soap, Hellmann's mayonnaise, Ben & Jerry's ice cream and Vaseline.
This is an odd duck. You can buy British ADRs (symbol UL) or Dutch ADRs (UN). Their prices may vary by a few hairs because of different exchange-rate trends among the dollar, pound and euro. Either way, Unilever has paid dividends since 1937 and is your basic tried-and-true, low-risk, growth-and-income stock.
• Vodafone (VOD; $26), based in England, provides cellphone services in Europe, Asia, Africa and the Middle East. It also owns 45 percent of Verizon Wireless (the rest is owned by Verizon Communications), which represents a major part of Vodafone's fortunes.
After not paying a dividend to its Vodaphone for six years, Verizon Wireless announced recently that it would distribute $10 billion to its parents next January. Vodafone's stock-price chart closely tracks that of Telefonica, but you ought to own shares of both if you're interested in global telecommunications.
Jeffrey R. Kosnett is a senior editor at Kiplinger's Personal Finance magazine. Send your questions and comments to moneypower@kiplinger.com. And for more on this and similar money topics, visit www.Kiplinger.com.
© Kiplinger's Personal Finance