Arts
Jewelers work with color, beauty and joy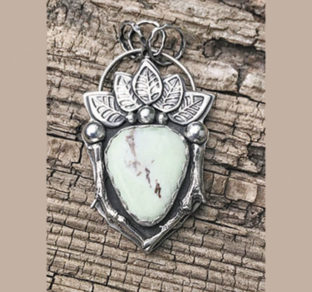 Woodland Peace by Lori Ann Grant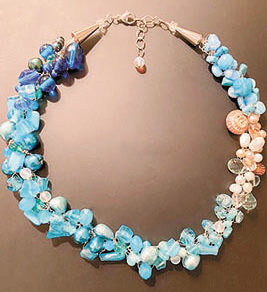 Michaelmas Cay by Meredith Weiser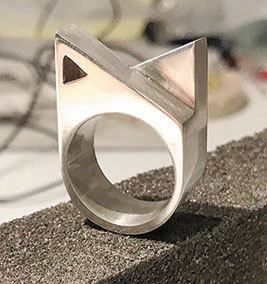 Peaks by Jeff Bulman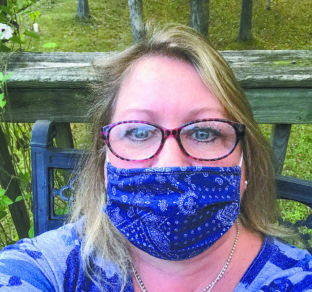 Lori Grant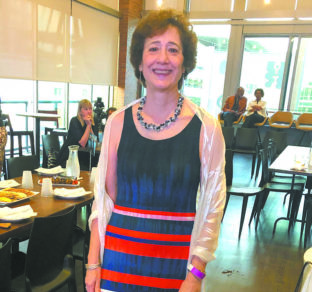 Meredith Weiser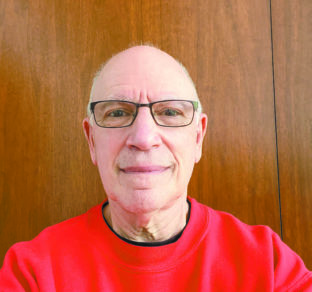 Jeff Bulman
Ask any of the three winners of the Stained Glass and Jewelry category why they spend hours creating intricate works, and they'll say the same thing: Because it makes them happy.
The category's juror, Maryland art designer and instructor Jill Tannenbaum, was pleased with the three winners and eight honorable mentions. "Overall, the quality was impressive," Tannenbaum said of all the entries.
First Place
Lori Grant
Locust Grove, Va.
Lori Grant, the first-place winner of the Stained Glass/Jewelry category, learned how to make jewelry from her father.
Grant, a veterinary technician who lives in Locust Grove Virginia, drove to her father's house in Illinois six years ago for some in-person lessons.
"We spent great quality time together. He taught me everything he knew and sent me home with a trunk full of equipment that I could never afford to buy," Grant said.
When her father, now 85, heard she won first place and an honorable mention for her silver jewelry, she said, "He laughed and said now I've outdone him."
Grant's father wasn't the only artist in the family. Grant, who grew up on an Illinois farm, remembers her grandmother working on art projects in a room that, as a child, Grant wasn't allowed to enter.
During the Depression, her grandmother made jewelry from fish eyeballs — a piece Grant still owns. "They're pretty until someone tells you what they are," she laughed.
Grant's siblings are artists and writers, she said. "I guess I came from a very creative background."
Grant's first-place piece, "Woodland Peace," is a pendant made from sterling silver and Variscite, a soft rock similar to turquoise. "It's a sea foam green that I just love. I like to run my fingers across it all the time; it just feels nice."
Envisioning a nature theme, Grant made silver castings from twigs she picked up in her yard. She bought leaf-shaped stamps from a Native American artist and arranged them around the stone.
She uses Argentium sterling silver, a higher-grade sterling that doesn't tarnish. The alloy takes some skill to work with, however. "When you're soldering it, it just crumbles like dirt, and you're like, 'Oh man, that didn't work.'"
Grant still works two 10-hour days a week at a local animal hospital. "The rest of the time, I sit down in my basement and I make jewelry, and the time flies by," she said.
Now Grant is a grandmother herself. Her grandchildren, ages 9 and 12, live nearby — and they are always welcome in her basement studio, where the three of them create jewelry to give to their teachers and bus driver.
If the kids ask her if they can touch or keep some of her treasures, she said, "Most of the time I say yes."
Second Place
Meredith Weiser
North Bethesda, Md.
When Meredith Weiser learned she had won second place in the Jewelry category, she was "literally jumping with joy," she said.
Weiser's jewelry is "what's kept me sane during the pandemic," she said. She makes jewelry almost every day from her North Bethesda home, "just to feel productive. I get really excited with the product."
Weiser recalls that she was a creative child, making macrame, crochet and bead necklaces. About 20 years ago, she began making jewelry for family and friends. She took a class at Accent Beads in 2012 on wire crochet that "really had me intrigued," she said.
Her winning necklace, "Michaelmas Cay," was inspired by a trip to Australia's Great Barrier Reef.
"I had this photograph and decided I wanted to re-create that in the necklace," she said. Using shells and some beads she bought in Australia, she laid out all the colors carefully, "to get the gradations and darker blues, as you get into deeper water," she said.
Weiser's technique involves stringing three separate strands of beads and then braiding them together. The unexpected results add to the suspense, she said. "When you've created three separate strands and bring them together, you're not sure how it's going to look until it's done."
In addition, Weisman's necklace "Aqua Dots" won an Honorable Mention. Although its colors resemble that of the reef-inspired necklace, the necklaces' styles are different.
"I was trying to experiment with other types of crochet and came up with these wire crochet disks," she said. "The dot necklace is individually crocheted disks using wire and linked together."
Making beautiful jewelry brings joy to her life. "I love to use color and different types of beads to create different looks," Weisman said. "It makes me happy."
Third Place
Jeff Bulman
Bethesda, Md.
As the owner of three busy restaurants, Jeff Bulman has his hands full. But three years ago, a friend told him about a jewelry-making class at Glen Echo Park, just 10 minutes from Bulman's Bethesda home. Intrigued, he enrolled in the course.
"I took one class, and another, and another. I just love it," said Bulman, who has a design background.
His sterling silver ring titled "Peaks" won third prize in the Beacon's contest. Last month, six pieces of his jewelry were included in a show at Glen Echo.
Bulman works about three or four hours a day creating jewelry. His wife, daughter and daughter-in-law get first dibs on his creations.
"If they don't like it, it goes in the drawer," he said, noting that he has about 60 unclaimed pieces he plans to sell.
Next Bulman plans to establish an LLC so he can start selling his pieces on Shopify. "I'm not going to make a living out of it; I just enjoy it," he said.
Showing and selling his work has given the restaurateur deep satisfaction.
"I'm excited about it," Bulman said. "Finding something that I can do that I love — I'm in my late 70s — is great. So, if I ever retire, I still have this," he said.
Honorable Mentions
Marylou Bono, Gaithersburg, Md.
Clarice Burrell, Baltimore, Md.
Regine Camacho, Falls Church, Va.
Thomas S. Corbit, Olney, Md.
Lori  Ann Grant, Locus Grove, Va.
Nathalie Pouliquen, Bethesda, Md.
Lisa M. Scarbath, Ellicott City, Md.
Meredith Weiser, North Bethesda, Md.