From the Publisher
Looking back and ahead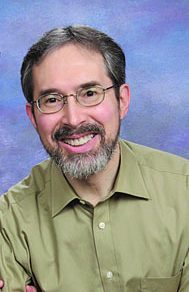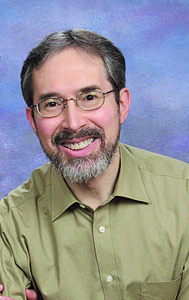 A reader wrote me recently to say she clipped and saved the "Man of Valor" column I wrote last year as a eulogy to my late father, and that she has read it many times since. She suggested I reprint it in our upcoming editions as a Father's Day column.
I was touched by the request. I am not reprinting it here, however, as the column is available on our website at www.theBeaconNewspapers.com (enter "man of valor" in the "site search" box on the home page, or go directly to www.thebeaconnewspapers.com/blog/2014/03/02/man-valor).
But in considering her request, I was led to think about how many things have changed in my life since my dad passed away in March 2014 and my mom passed away five months later.
The last few months of each of their lives were very intense for my brother and me. During our dad's last period of illness, when our parents were still living in Texas, my brother and I took turns traveling back and forth to help care for him (and our mom) and to stay with him in the hospital.
After he died, we moved my mother to this area, where she lived in a skilled nursing facility and endured five hospitalizations during her last months of life. Each of us visited her frequently at the nursing home, and also took turns staying with her in the hospital.
For these reasons, our ordinary work schedules and family routines were upended for nearly a year. And while that was difficult, of course, I learned some extremely useful things — about myself and others — as a result.
You see, though my wife and I started the Beacon more than 26 years ago, and have seen it grow into four monthly editions with a staff of 14 over the years, I have continued to be a very hands-on boss. (Let's be honest, I've been a micro-manager.)
Necessarily, I had to pull back from many tasks and daily decisions last year when caring for my parents, and in that way I learned that our staff was really quite capable of handling nearly everything without me.
I should have known that, or at least attempted to discover it, before. But I didn't learn it — or rather, I didn't experience it — until I was forced to step back.
Since then, I have felt myself freed to devote more of my time to other efforts — some business-related, some not.
I have, for example, started to focus more on my health, working out, changing my diet and losing some weight. I have started to read books outside of my usual Beacon-related interests.
I have attended synagogue daily to recite the customary prayers and lead the services in memory of my parents. And I have returned after many years to learning Jewish texts and improving my Hebrew, this time with a daily study partner.
Who knew there were so many hours in a day?
Though my parents are sadly not here to see these transformations in my life, I give them much of the credit for them. And I don't just mean because their illnesses took me away from work and showed me my business could survive and thrive without me.
I also believe I can see their hands even now directing me, and in some cases providing me, with these opportunities for personal growth. That's especially true in the ways in which my spiritual life has changed for the better.
At different times in our lives, we bear different responsibilities and encounter different possibilities.
When Judy and I were raising our two children, they consumed much of our time and energy. Then, one day, we became empty-nesters, and we now consider ourselves lucky if they have time to Skype once a week and text now and then.
When my parents were healthy and living independently in Texas, I spoke with them weekly by phone. When they became ill, their needs could be as consuming as if they were newborns.
While we're employed, full- or part-time, we are counted on to show up and carry our weight at work. When the time comes to consider retiring, our daily routine and sense of purpose can change drastically.
At each stage of our lives, it's important to step back, consider what has changed, and take stock of what that can mean for us.
There are things (and people) whose passing we will mourn. There are ways in which our thoughts and behaviors will be modified. And there are myriad opportunities that can take us in new directions, if we allow them to.