From the Publisher
Moving the folks (Part I)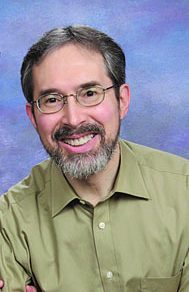 My parents, whom long-time readers have "met" before in this column, have once again graciously provided me with an occasion for some musings. You see, they've recently moved into an assisted living facility.
While I have edited articles about such moves many times over the years, this is my first opportunity to experience one myself, and therein lie a few tales.
First, what led my parents to make such a change after 60 years of marriage? Though my 91-year-old father has some of the usual chronic conditions (high blood pressure and cholesterol) and some less usual ones (celiac disease), he is generally in sound health, drives safely and walks independently (if carefully).
My 82-year-old mother, suffering from osteoporosis and arthritis, needs a walker and considerable assistance with daily tasks, but she, too, is otherwise in decent health.
For decades, my mother took care of the household needs, but the tables have turned in recent years, leaving Dad mostly responsible for the shopping, cooking, serving and clean-up duties.
Primarily because of Mom's needs, and my father's growing concern over how long he can continue to handle her care (and clean the chickens), they recently decided to move into an assisted living facility near their home in Texas.
My brother and I, who both live in this neck of the woods and typically visit our folks a few times a year, recently took turns assisting in the move. It was an education in several ways.
While I had expected to face some challenges in paring down their spacious two-bedroom-plus-den condo to a modest one-bedroom assisted living apartment, I had remembered my parents' home as containing the accumulated furniture, bric-a-brac and debris of one family.
But over the years, without my realizing it, they had accumulated many of the valuables (and much of the detritus) of their own parents, who had passed on in the intervening decades. So my brother and I were really facing not one, but three households of goods — and cherished memories — to help sort through.
Adding to the difficulty was the pressure applied on my brother and myself to absorb many of these "heirlooms" in order to keep them in the family and avoid the pain of truly disposing of them.
I won't deny that there were some family items my brother and I were thrilled to bring home (though my wife was somewhat less than ecstatic about the artsy plaster menorah).
But there were many, many more that we had to politely but firmly refuse, including old 78 rpm records, VHS tapes, books, baby pictures, wall hangings, rococo serving platters and formal china.
Psychologically, I think it was most difficult for my parents to grasp what it means to move to a place where they would be fed three meals a day (plus snacks!).
While that was one of the main impetuses for the move (for my father, at least), it was painful to have to keep reminding them they didn't need to retain every item from their kitchen and dining room.
A dining room table and chairs for eight? A breakfront full of (multiple sets of) china and crystal stemware for 16? Pots, pans, mixing bowls, cutlery, serving and storage paraphernalia? You name it, there was little they were happy to leave behind.
I guess the idea that they would be making so many new friends and wouldn't be able to entertain them in style was hard to swallow.
Clothing was a similar Rubicon, for my mother, that is. She painstakingly went through her walk-in closet (plus the smaller walk-in closet in the second bedroom) to collect about 15 linear feet worth of items. The problem was, their new closet had about 5 feet of space for the two of them.
Perhaps she did realize they'd be eating in a public dining room after all. How could she wear the same thing more than once a month and not "dress up" for dinner?
Well, I'm almost out of space this month and there's so much more to talk about: estate sale hell, the absolutely essential help of friends and neighbors, selling the home. Stay tuned. I'll share more in my next column.
In the meantime, we'd love to hear about your own experiences. Please write, email us or comment below.