From the Publisher
No patience for politics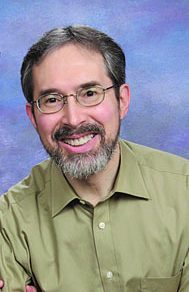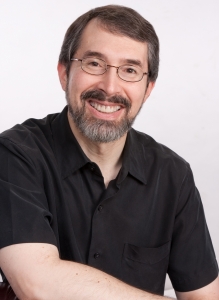 It's been a few years since I attended the national convention of the American Society on Aging, one of the major associations for professionals of all types who work in the field of aging.
This year's event took place in this area, so I went to the opening session to hear the featured speakers. The hotel ballroom was set up for 3,000 convention attendees, with huge screens throughout the cavernous room for easy visibility of the person at the dais.
The keynote address was to be from House Minority Leader Nancy Pelosi (D-Calif.). Sadly, she was called away for a family funeral, and was unable to attend. But she filmed some brief remarks for the event that were aired on the screens.
Given the opportunity to address thousands of the most active and influential academics, social workers, community leaders and aging professionals in the country, Pelosi could have taken several possible tacks, I thought.
She could have chosen to address some of the most pressing financial, health or social needs of older Americans today. She could have talked about the effects the retirement of the baby boom generation will be having on our society and the challenges that presents. She could have talked about how our political process impedes realistic solutions to practical problems, such as how to adjust Social Security and Medicare to restore them to a solid financial footing well into the future.
So imagine my feelings when, instead, she gave a harsh, ten-minute tirade against the previous day's congressional vote on the budget, denied there was any legitimate concern for the future of Social Security and Medicare and ruled out any changes to those programs, and delivered a partisan defense of healthcare reform, claiming it was 100 percent beneficial to seniors.
It was a purely political speech, blaming Republicans for every problem facing seniors today, and casting President Obama, herself and the Democratic party as the only bulwarks protecting seniors and their "true" advocates from the predatory Republicans who have it in for older adults and are out to destroy Social Security and Medicare for purely political reasons in her view.
She concluded by asking us to support only Democrats in this fall's election. Then she wished us a productive convention and signed off.
A few minutes later, after a more substantive, policy-focused talk from the Assistant Secretary for Aging, a live member of Congress took the stage for another "welcoming" address. Representative Allyson Schwartz (D-Pa.), who had missed the Pelosi presentation, proceeded to say pretty much the same thing in pretty much the same way.
She railed against the Republican-sponsored budget, defended healthcare reform, portrayed Republicans as enemies of seniors and asked us all to vote Democratic, all without addressing a single substantive issue in a serious way.
Now, I understand why convention organizers, especially for conferences taking place in Washington, DC, like to invite administration members and important and/or local members of Congress to speak. It ostensibly pleases the crowd and shows the importance of the organization, and it can provide an opportunity to hear important or relevant pronouncements on occasion.
But I was highly distressed to think this was the best these politicians and their staffs could come up with. Did they really think a national gathering of this prominence was the appropriate occasion for purely political spiels?
Did they think we don't understand that such simplistic arguments basically obfuscate real problems and make us feel they don't take us seriously as thoughtful voters?
Do they not understand that such rants make them look as ignorant and one-sided and venal as they paint the "other side" to be?
The vast majority of American voters have a low opinion of Congress. Disapproval ratings now exceed 80 percent in a number of different national polls. We see its bickering and partisanship as the main reason for its failure to solve otherwise solvable issues.
You might think that members of Congress who wanted to improve their standing with voters would take an opportunity like this to show their statesmanship and integrity by stepping away from partisanship and proposing solutions, rather than wading neck-deep into the muck.