Money
Not a big talker? Cell phone plans for you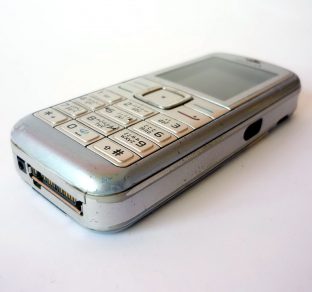 Dear Savvy Senior:
What are the absolute cheapest cell phone plans available today? I've had a cell phone for nearly four years that I rarely use, but I like having it for emergency purposes.
— Infrequent Caller
Dear Infrequent:
For those who don't use their cell phones very often but still want one for emergencies or occasional calls, there are a number of low-cost plans available depending on your specific needs.
The best way infrequent cell phone users can save money is with a prepaid cell phone — also known as pay-as-you-go phones. With a prepaid phone there's no contract, no fixed monthly bills, no credit checks and no hidden costs that come with traditional cell phone plans.
With this type of service, you buy a special prepaid phone (they can cost anywhere from $10 to $100), then pre-purchase a certain amount of minutes (for talk or text) that must be used within a specified period of time.
While there are many prepaid phones on the market today, the cheapest deal for occasional users belongs to T-Mobile (www.t-mobile.com, 1-800-866-2453), which has a 30-minute plan for $10. Minutes are available for 90 days before expiring.
That averages out to $3.33 per month. If, however, you need more talk time, check out its Gold Rewards annual plan, where $100 gets you 1,000 minutes that are good for a full year.
With all T-Mobile pay-as-you-go plans, if you replenish your account before your minutes expire, your unused minutes will roll over.
TracFone (tracfone.com, 800-867-7183) also offers some nice value plans that start at $10 for 50 minutes per month.
User-friendly phones
If you don't mind spending a little more, Consumer Cellular and Jitterbug are two other popular options because they offer inexpensive low-use plans and senior-friendly phones.
Consumer Cellular (www.consumercellular.com, 1-888-345-5509) sells two "Doro" simplified cell phones that cost either $25 or $30. And it offers a "casual" calling plan for $10 per month plus 25 cents per minute, and no long-term contract. It even gives a 5 percent monthly service discount to AARP members.
Jitterbug (www.jitterbug.com, 1-888-677-6612, code: 41014), which makes the most senior-friendly cell phone on the market, sells its Jitterbug J phone for $99, with calling plans that start at $15 per month for 50 minutes, and no contract.
Both Jitterbug and Consumer Cellular, however, do charge a one-time activation fee of $35.
Free cell phones
If you're living on a limited income, you may be able to get a free cell phone and free airtime each month through a program called SafeLink Wireless, which was created by TracFone. It is currently available in Maryland, Virginia, the District of Columbia and 27 other states.
To qualify, you'll need to show that you're receiving certain types of government benefits, such as Medicaid, Food Stamps, SSI, or have a household income at or below 135 percent of the poverty line — that's $14,621 for an individual and $19,670 for a family of two. To learn more or apply, call 1-800-723-3546 or visit www.safelink.com.
If you don't qualify, another option to check into is the 911 Cell Phone Bank. This is a program that provides free, emergency-only cell phones to seniors and victims of abuse. To see if there's an emergency cell phone program near you, contact your local law enforcement agency or see www.911cellphonebank.org/agencies.asp.
Savvy Tip: If you're in a long-term cellular contract and want to escape without paying the hefty early termination penalty, see www.cellswapper.com or www.celltradeusa.com. These companies match cellular customers who want to get out of their contracts with people who are willing to take them over.
Send your questions to: Savvy Senior, P.O. Box 5443, Norman, OK 73070, or visit SavvySenior.org.