From the Publisher
Not to be missed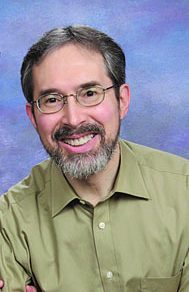 Who will be the lucky winner of a 10-day vacation for two to China?
One lucky attendee at the 2016 Beacon 50+Expos, that's who!
For the 17th year in a row, the Beacon Newspapers expects to attract thousands of area residents to its two free 50+Expos — annual events featuring great speakers, health screenings, informative resources, technology education, and entertainment geared to older adults and their families.
This year's events will take place at two locations this fall: on Sunday, Sept. 11, from noon to 4 p.m., at the Silver Spring Civic Center in downtown Silver Spring, Md., and on Sunday, Sept. 25, from noon to 4 p.m., at Springfield Town Center in Springfield, Va.
The keynote speaker at both locations will be Lt. Joe Kenda, star of "Homicide Hunter" — the #1 TV show on the Investigation Discovery channel, now starting its 6th season. Kenda is a retired homicide detective who will share highlights from the cases he investigated and solved, as well as how he made two career changes after he retired from the force. He will also offer personal safety tips.
In addition to Kenda's talk, there will be a "tech café" at the Silver Spring location, with free technology mentoring by trained high school students. Attendees are invited to bring their fully-charged cell phones, laptops and/or tablets to the event, and to sign up at registration for a free one-on-one tutoring session. (Space is limited for this service. And remember to bring your device cords and passwords!)
The expos will also feature free health screenings — including blood pressure, bone density, balance, vascular and glaucoma screenings — exercise demonstrations, and flu vaccines (regular and high-dose for those 65+), free with a Medicare card.
More than 100 exhibitors — including government agencies, nonprofits and local businesses — will offer information and answer questions about retirement communities, home remodeling, financial planning, legal matters, healthcare, travel, fitness, senior services and more. Giveaways and door prizes will be plentiful.
This year's grand door prize — a trip for two to China, including airfare to and within China, luxury hotel accommodations, most meals, and an English-speaking tour guide — is provided by Nexus Holidays. Everyone who attends and registers at the events will be entered into the drawing (one entry per person per event).
Entertainment at Silver Spring will be provided by Bruce Thomas, a charismatic baritone singing your favorite songs (and taking requests). In Springfield, entertainment will be provided by the Cameo Club of Ms. Senior Virginia winners, showcasing their various talents.
We are proud to offer our 50+Expos each fall as a community service. Major sponsors include CVS pharmacy, Comcast, Holy Cross Health, AARP, and CareFirst BlueCrossBlueShield, among others.
For more information — or to exhibit, sponsor or volunteer — call (410) 248-9101 or visit www.theBeaconNewspapers.com/ 50-expos.
If you are able to come, please be sure to look for me and say hello!
Make a difference
Our hearts go out to those who were injured, killed, or lost property in the devastating flood that recently swept down Main Street in Ellicott City.
Among many organizations helping rebuild, we would like to mention the Howard County Community Relief Fund, which both disseminates funds to local nonprofit service providers, and helps individuals who need assistance find appropriate resources.
To make a tax-deductible donation, visit www.cfhoco.org, or mail a check payable to the Community Foundation of Howard County to them at 10630 Little Patuxent Pkwy., Suite 315, Columbia, MD 21044. Please write "community relief fund" on the memo line. You will receive an acknowledgement you may use in seeking a tax deduction.