Health
Not your grandfather's nursing home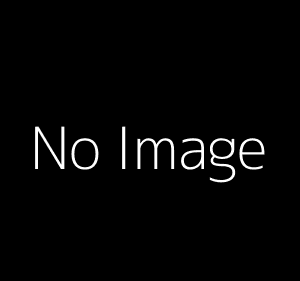 Not your grandfather's nursing home
Dear Ombudsman:
Recently, my father's health has been declining, and it is time to begin looking for a nursing home for him.
I have been hearing more and more about "culture change" lately. What does it mean, and how can I recognize it in nursing homes I visit?
Are there resources available to help me find the best nursing home for my father?
Culture change — meaning efforts to make nursing homes more home-like and less institutional — has been a buzzword in long-term care since the mid-1990s. One of the ways to recognize such changes in a nursing home is to observe how much input the residents have into their day-to-day activities and routines.
Culture change is more than a fresh coat of paint on the walls. It is a systemic reinvention of long-term care that approaches reform from a variety of aspects, including advocacy, regulations, legal and practical aspects. It fosters a new way of thinking about aging.
Culture change involves changing how services are provided and involves input from everyone, including staff, management, families and residents. The primary focus of culture change is deinstitutionalization of care so more individualized services can be provided.
Traditional nursing homes
In a traditional nursing home environment, routines are set and services are provided in a way that best meets the needs of staff. Medications and self-care services are delivered and administered in a manner that is efficient for the staff, but very little attention is paid to what would work best for individual residents.
For example, an individual who moves into a nursing home will likely inherit the same shower schedule as the previous resident — not because the schedule works for the resident, but because the schedule allowed the staff to execute their job duties more efficiently.
In an environment focused on culture change, the new resident would be able to sit with his or her care staff and set a shower schedule that met the resident's needs and desires.
In a nursing home that has achieved 100 percent culture change, residents direct all resident-related activities, the living environment looks more like a home than an institution, and there are close relationships evident between the residents, family members and the community at large.
The Pioneer Network is an organization working with the National Consumer Voice for Quality Long-Term Care and others around the United States to spread the message and principles of culture change.
Pioneer Principles are used to guide the work of these change agents. These principles include knowing each person and recognizing that each person makes a difference; putting the person before the task and responding to spirit as well as mind and body; promoting the growth and development of all and recognizing that culture change and transformation are not end points, but are works in progress.
There are different strategies for culture change depending on organizational limitations and constraints. Two popular approaches are known as the Eden Alternative and Wellspring. When contacting a potential nursing home, you can ask if they are currently using either of these culture change techniques.
Further information on culture change in nursing homes and other aspects of long-term care can be found at www.PoineerNetwork.net.
Finding a nursing home
Finding the right nursing home placement for a loved one can be a very stressful and challenging time, and there are a number of national and local resources available to help with the process.
Medicare provides a five-star rating system that is designed to help consumers, their families and caregivers compare nursing homes more easily and help identify areas about which you may want to ask questions. To utilize the rating service, or download a number of related publications (such as "Medicare's Guide to Choosing a Nursing Home"), call 1-800-MEDICARE or visit http://www.medicare.gov/quality-care-finder/#nursing-home-compare.
The nursing home checklist provides a comprehensive list of things you want to be sure to ask about when visiting a nursing home for the first time, including the overall appearance of resident rooms, relationships with staff, menus and food, as well as activities. Download the checklist at www.medicare.gov/nursing/checklist.pdf or call Medicare.
Another resource is your local Long-Term Care Ombudsman program. Under the Older American's Act, each state is required to have an ombudsman program that provides advocacy for long-term care residents and family members.
Representatives from the ombudsman program make frequent oversight visits to each long-term care facility, participate in facility surveys, and ensure that quality of life and care issues are addressed for each resident.
Your local ombudsmen will have a vast knowledge of the facilities and services in your area. You can find the contact information for your local ombudsman program online at: www.ltcombudsman.org. In the Greater Washington area, their numbers are:
MontgomeryCounty: (240) 777-3369
Prince George's County: (301) 265-8483
Northern Virginia: (703) 324-5415
Washington, DC: (202) 434-2190
Nicole Graner and Jan Hamill work with the Long-Term Care Ombudsman program at Montgomery County Aging and Disability Services.