Money
Online checking accounts offer benefits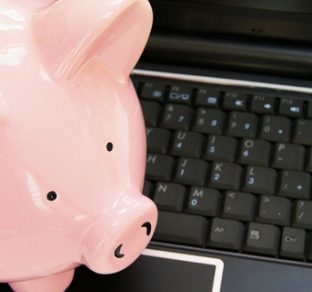 You may never have to wait in line at a bank again.
Now that most routine transactions can be handled online or at ATMs, you may be weighing whether it's worth making the leap to an exclusively online checking account.
Besides the convenience of never having to go to the bank, these accounts typically bear interest or come with other perks. There are, of course, trade-offs to be wary of as well.
Here are three options worth considering:
Bank of America – http://www.bankofamerica.com/
The country's largest bank introduced its first online-only account in August. Since then, these eBanking accounts have made up more than 40 percent of the company's new checking accounts.
Customers have to opt for online statements and make routine deposits and withdrawals online or at ATMs to avoid a $9 monthly fee. The upside is that there is no minimum balance requirement.
Although the accounts don't bear any interest, customers have the security of knowing they can walk into one of the bank's 5,900 branches around the country if they need to.
But visits have to be limited to those rare situations that can't be resolved remotely, such as depositing coins or complicated customer service matters. Otherwise, handling a routine transaction at a branch would result in a monthly fee.
Another factor that makes the account more attractive is that Bank of America last year finished rolling out its new ATMs that make deposits a lot easier.
Customers just swipe their bank card and enter an endorsed check into a blinking slot. The machine scans the check for the value and asks for verification of the amount. Customers can also get a receipt that shows images of the front and back of the check.
With cash, up to 40 bills can be deposited at a time and the ATM automatically calculates the amount. Note that these functions aren't exclusive to Bank of America; Capital One Bank and Chase ATMs operate in much the same way, and Citi plans a full rollout of similar ATMs starting next year.
As for customer service questions, Bank of America offers live online chats for those who prefer not to call and speak with a representative.
Ally Bank – http://www.ally.com
Another option is going with an online institution such as Ally Bank.
If you already have a supplemental savings account at an online bank, you may be wondering whether it would be inconvenient to move your primary checking account over, too. The main incentive is that the accounts typically bear interest to make up for the lack of branches.
At Ally, the interest rates on checking accounts are currently 0.5 percent for balances up to $14,999 and 1.05 percent for anything above. There's no minimum balance requirement and customers can get paper statements free of charge.
Ally offers a few other perks to assuage concerns about moving to an online bank. Since Ally doesn't operate any ATMs, for example, the bank refunds any ATM fees customers incur. Customers are also given an unlimited number of prepaid envelopes to mail in check deposits.
The bank also puts a fine point on its customer service and posts the estimated wait time to speak with a representative on its website. The time is usually less than a minute.
Customers might run into snafus if they want to deposit cash, however. The cash would need to be converted into a money order or a cashier's check, and customers aren't reimbursed for these fees.
ING Direct – https://www.ing.com
The interest rates on checking accounts at online bank ING Direct range from 0.25 to 1.25 percent depending on the balance. There is no minimum balance requirement.
Unlike with Ally, ING Direct customers have access to the bank's partner network of about 35,000 ATMs for cash withdrawals (not deposits). These ATMs, branded as Allpoint, are located primarily in convenience stores such as 7-Eleven. Fees incurred at other ATMs aren't reimbursed.
An interesting feature with these accounts is the virtual checkbook. Customers write their checks online and ING prints and mails the checks, picking up the cost of postage.
Another function lets customers wire money to family and friends' bank accounts for free with an accompanying e-mail.
The bank also has occasional promotions. Recently, it was offering $50 to open a checking account.
The bank does not offer paper statements or a way to deposit cash. Checks can be deposited by mail; the bank doesn't provide prepaid envelopes.
— AP