From the Publisher
Reporter for a day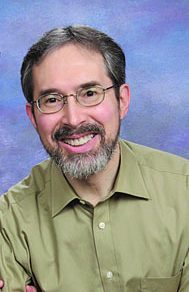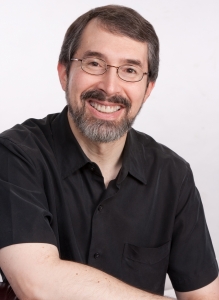 I've been a publisher and editor since my wife and I started the Beacon newspapers 24 years ago. Still, it's a rare thing these days when I actually "report" on anything myself.
During the quiet days at the end of 2012, as I was reading about the fiscal cliff negotiations and Congress was being called back into session over New Year's Eve weekend, I had a realization.
The year was ticking down to the dreaded "sequester" that would potentially push the country back into recession, and I finally decided I had to see the goings-on for myself at this presumably historic moment.
So on Sunday, December 30, I called the Senate's Periodical Press Gallery, which handles press credentials for the Capitol, and asked for a press pass.
Not surprisingly, I was told that obtaining official press credentials could be a months-long process. (The bureaucracy-fighting press has its own bureaucracy, not to mention the security issues of the Capitol and its inhabitants.)
However, I was invited to come down the next day, December 31, to hand-deliver my application and to enjoy the privileges of the Capitol press corps for a day.
Sure, I could have watched both the Senate and House proceedings at home, live on C-SPAN. But was there any substitute for being there at a time like this?
After going through security and getting oriented, I decided to start by observing the House from the balcony seats reserved for the press.
Across from me, on the other side of the House balcony, groups of tourists marched in and out of the public gallery, taking seats for a few minutes to observe the "action," such as it was.
But in the press seats, for the most part, I was sitting alone.
Not that there weren't plenty of reporters in the Capitol that day. But most of them were back in the press rooms, doing their research, noshing, and keeping tabs on the House and Senate — by watching C-SPAN and other news networks on the many flat-screen televisions attached to the walls!
A few reporters and photographers were staking out hallways and paths between the House and Senate, hoping to catch the major players as they entered or exited. (There's even a screen in the press room indicating where "stakeouts" — yes, that's the word they use — are permitted and when.)
But on the House floor, fewer than a handful of representatives were present, and they politely took turns reading their prepared remarks to the C-SPAN camera and (apparently redundant) court reporter/stenographer.
Given that these days were meant to be vacation even for congresspersons, I was pleased to hear those present sharing concerns on international relations issues (should we reconsider giving our old military frigates to Turkey when that NATO "ally" has been less than friendly lately?) and addressing difficult constituent problems (what can we do for a man whose ex-wife absconded with their only child to Saudi Arabia when he had been given sole custody?).
And even though the speakers had a minimal audience and left the room as soon as they were done, it was good to know they took a stand for things they believe in and that their words would be available in print and digital video to anyone with an interest.
In the middle of the day, President Obama gave a televised speech assessing the state of the negotiations at that point (and blaming Republicans for the impasse). That attracted lots of attention on the various screens in the press room (and in the downstairs cafeteria), and I took that as my sign to visit the Senate chamber next.
Sure enough, a number of Republican senators took turns expressing their feelings about the president's "confrontational" remarks and his "ridiculing of Republicans."
They were interrupted after awhile, however, when Senator Mitch McConnell (R-Ky.) entered, in a blaze of flashing bulbs from the photographers outside the chamber.
McConnell had come to report on his negotiations with Vice President Biden. As he started to speak, about two dozen reporters suddenly joined me in the press gallery and huddled around the front row with their pads. (I guess they also wanted to "be there" for the dramatic moments.)
McConnell said an agreement had been reached, solely dealing with preserving the Bush-era tax cuts for most Americans, and that although this was not the deficit-reducing deal Republicans had been fighting for, it was a hard fought agreement, and he felt his fellow senators should approve it.
He then turned and left, as did all the other reporters.
As you know, very little ultimately came of that day's congressional activity. There was a deal, of sorts. A decision not to decide. A postponement of any truly difficult action to trim our deficits.
But I left the Capitol feeling I had experienced something special, even so. It really is quite remarkable how accessible our government is to the people and to the press.
Just a few miles from where most of us live, decisions are made daily that have an impact on our lives and on the lives of future generations.
I've always thought Americans should take more advantage of the opportunity we have to express our opinions to our representative and senators.
And now I think those of us who are fortunate to live a stone's throw from the Capitol might find it edifying to stop by that building some day to get a close-up look and soak it all in.