From the Publisher
Sober reflections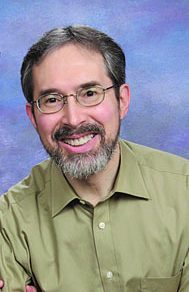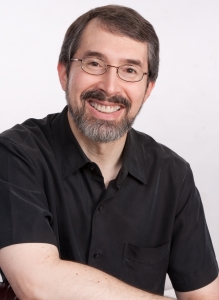 Whenever I write about my parents (Dad is 92, Mom is 83), I get a larger-than-usual number of comments from readers. Many identify with me as the "adult child" trying to help my parents cope. Others identify with my parents and what they are going through at that moment.
My January column generated a particularly large number of comments, some of which I want to share with you. For those who may have missed that column, I'll summarize it by saying it was a discussion of my reaction to my father's recent comment about "how hard it is to die."
Dad's complaint didn't reflect a suicide wish, but rather a general malaise at having to spend so much of his time and energy feeding himself through a stomach tube, taking multiple medications, and repeatedly visiting a bevy of doctors.
Add in the occasional lengthy hospital stay and difficult rehab necessitated by an infection or a broken hip, and you start to understand why a long-lived individual might come to see his later years as an extended rehearsal for the final scene.
Sometimes he gets tired of it all. And yet, my dad continues to show a feisty spirit and to push ahead with all his strength, despite his occasionally sober reflections.
The other day, I was the moderator of a program attended by representatives of various activist groups. A well-dressed gentleman approached me to say he had read my column and understood what my father was talking about.
I asked if he felt the same way, and he said yes, he did. Turns out he is 89 years old, appears to be in excellent shape, and is one of the activists who had arranged the program that day.
When I asked why he, like my father, was preoccupied with death, he said he used to think of setbacks as temporary, and would plan with gusto for the future. But at 89, he couldn't help but think of the clock as running out. The closing off of the future affected his attitude toward everything he did.
After the program, during which it was mentioned that I serve as chair of the Maryland Commission on Aging, the same fellow approached me and asked how many years people serve on that commission. I said a term is four years and members can serve a maximum of two. He then asked if there were any vacancies, as he was interested in applying!
When I inquired how his interest in such a commitment jibed with his earlier comments, he said with a laugh, "well, you have to keep moving ahead!"
Speaking of the Commission, I give a lift each month to an 80-year-old commissioner whose worsening glaucoma prevents him from driving to our meetings. I asked his opinion on my father's comment, and he gave a similar response.
"It hurts, it hurts bad, not to be able to see well enough to get around independently or to travel around the world like I used to," he said. "My life is not the same; I can no longer run from early till late leading meetings or reading books for hours. But I can't let it stop me altogether."
The world was shocked recently to hear Pope Benedict XVI announce his intention to resign the papacy at the end of February. The 86-year-old pontiff, who finds it difficult to walk and is said to have arthritis, said he felt it was time to leave public life "for the good of the Church."
When you think about it, being pope is probably one of the most demanding jobs in the world. I don't think anyone would fault him for deciding to retire to a life of contemplation out of the public eye. But I can't help but think this would be a difficult transition for almost anyone.
You'll see below a letter to the editor I received from a reader in response to my January column. I happen to agree with the author's point that we should open up a conversation about dying, and not make those with a terminal illness feel they must continue difficult treatments that only prolong the inevitable.
But for all of the people described above, the issue isn't terminal illness — it's chronic conditions that may never, of themselves, end their lives. To me, that's a very different matter.
As a wit once said of the human condition, "we'll never get out of this alive." Life itself is a terminal condition. Part of the mystery of it is exactly when and how it will come to an end. And that uncertainty alone can make dying "hard."
If you would like to share your thoughts on these reflections, please send them to: Stuart Rosenthal, The Beacon, P.O. Box 2227, Silver Spring, MD 20915-2227 or email stuart@theBeaconNewspapers.com. Or stop and chat next time you see me.