Health
Specialists offer tailored cardiac care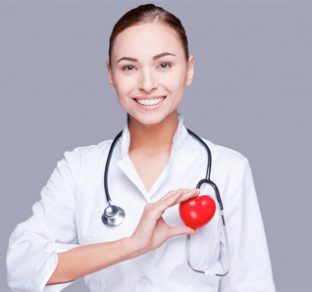 When you or a loved one is in need of heart care, the prospect may feel overwhelming. You know you need to see a heart specialist, but which one?
Having heart disease can lead you in a number of directions. Many people go to a cardiologist because they want a specialist, but even in the world of cardiology there are "super-specialists" — doctors highly specialized in a specific area of cardiology.
"These 'super-specialists' are involved with research, education and practice using the most up-to-date information, guidelines, diagnostic testing and modes of treatment," said Dr. Benico Barzilai, section head of clinical cardiology at Cleveland Clinic. "In many cases, the super specialists work together to solve complex patient problems."
For example, Barzilai said, a patient may visit an electrophysiologist due to atrial fibrillation and find out that they also have heart valve disease. Or a patient with heart failure may find that they require a special pacemaker to make sure that both sides of the heart pump in synchrony.
In these cases, a team approach may provide the best care available.
A who's who of specialists
• Electrophysiologists are the "electricians" of the heart and most often care for patients with heart rhythm — or pacing — problems such as arrhythmias like atrial fibrillation, tachycardia or bradycardia. They also care for heart blocks, or disruptions in the electrical pathway of the heart.
When we talk about heart disease, we also need to keep in mind the vascular system. It is the vascular physicians who specialize in the blood vessels, which circulate blood throughout the body.
They often treat peripheral arterial disease (PAD) in the legs, coronary artery disease (CAD), fibromuscular dysplasia (FMD) (poor formation of arteries that leads to their narrowing and chance of stroke), and deep vein thrombosis (DVT).
• Heart failure physicians provide specialized care for patients with progressive heart failure. They ensure that patients are on the right medications and are making the correct lifestyle changes. And they can advise on the need for surgery or a device to improve heart function.
• Interventional physicians use catheters to do less invasive procedures to treat the heart and arteries and close congenital heart problems.
• Imaging physicians focus on structural problems of the heart. They look at the heart's structures and function using MRI, Echo or CT technology, and they handle problems of the heart valves (valve specialists), the septum, the heart chambers and the pericardium, the sac in which the heart sits.
• Preventive cardiologists are the ones to see when you want to stay ahead of heart disease, or don't want your heart disease to get worse. Patients who see preventive cardiologists include those who have heart risk factors, people who've had a heart attack, and others who want more aggressive management of their heart health or risk factors.
• Cardiovascular surgeons can perform all heart surgeries, but will often have a special interest in certain malfunctions of the heart. A thoracic (or cardiothoracic surgeon) is a medical doctor who performs operations in the organs of the chest, including the heart, lungs and esophagus.
• Vascular surgeons specialize in diseases of the vascular system, or arteries and veins, and they provide medical therapy, minimally-invasive catheter procedures and surgical reconstruction.
• Other heart super specialists include cardio-oncologists (for patients with heart issues as a result of cancer treatments), adult congenital doctors, and specialists in certain heart diseases such as Marfan syndrome.
When facing surgery, finding a surgeon with a lot of experience performing the procedure you need helps assure a better outcome.
© 2015 Whatdoctorsknow.com. Distributed by Tribune Content Agency, LLC.