Health
Study seeks fewer heart attacks, strokes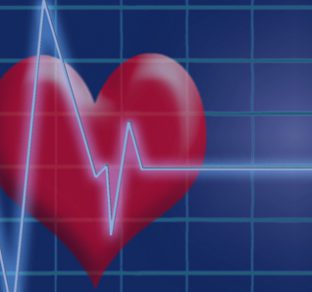 When cholesterol deposits in our arteries lead to blood clots that rupture or break away, serious and fatal complications can occur — including stroke, heart attack and sudden cardiac death.
Inflammation contributes to this condition, known as atherothrombosis, but it is not known whether the prevention or reduction of inflammation itself can reduce the number of cardiovascular events in patients.
A study is underway, and seeking suitable local volunteers, to see if a drug that targets inflammation could lead to fewer deaths and disabilities from atherothrombosis.
Two local study sites
The Cardiovascular Inflammation Reduction Trial (CIRT), sponsored by Brigham and Women's Hospital, is currently investigating whether taking low-dose methotrexate will reduce heart attacks, strokes or death in people with type 2 diabetes or metabolic syndrome (conditions associated with inflammation) who have already had a heart attack or multiple coronary blockages.
Methotrexate is currently used to treat several kinds of cancer, including cancer of the blood, bone, lung, breast, head or neck, in addition to treating rheumatoid arthritis and psoriasis.
The trial is funded by the National Heart, Lung, and Blood Institute (NHLBI) at the National Institutes of Health (NIH), and is being conducted at more than 500 locations in the United States and Canada. Locally, Sinai Hospital in Baltimore and IRC Clinics in Towson are recruiting patients.
Participants in the trial must be 18 or older and have either a documented past history of heart attack or past evidence of multi-vessel coronary artery disease demonstrated by angiography.
They should also have a history of type 2 diabetes or metabolic syndrome, conditions that are associated with an enhanced likelihood of inflammation.
How the study works
Participants will be randomly assigned to one of two groups in the study for a three- to four-year period. One group will get usual cardiovascular care plus a placebo; the other, the usual care plus methotrexate. The study is double-blind, meaning neither participants nor study staff will know which group is getting the actual study drug.
The dose of methotrexate taken by that group will be 15 to 20 mg., taken orally six days each week. That dose is within the range commonly used for the treatment of rheumatoid arthritis. By contrast, the drug dose taken by cancer patients is hundreds of times higher, so the chances of significant side effects are much lower in study participants.
Nausea and vomiting are the most common side effects of methotrexate among those taking it for rheumatoid arthritis. Mouth sores are another common side effect.
Methotrexate depletes the body of folate (a form of B vitamin), so all study participants will additionally take a 1 mg. folate supplement six days per week.
Researchers will aim to minimize complications for participants through education programs for investigators, communication with study participants, and by limiting enrollment to those with no evidence of cancer, hepatitis, kidney disease, chronic infection, pulmonary disease or other risk factors for toxicity.
Before the study starts, doctors will give all participants the drug for five to six weeks to eliminate individuals who are either intolerant of, or unable to adhere to, treatment. Participants will have regular monitoring of liver function and blood markers to ensure safety and allow for dose adjustments.
The primary objective of the trial is to gauge the rate of heart attack, stroke or cardiovascular death, while researchers also hope to determine mortality rates from all causes. In addition, they are looking at the incidence of events such as congestive heart failure, peripheral artery disease, atrial fibrillation and diabetes.
Investigators hope that if the trial is successful — meaning methotrexate is shown to reduce inflammation, and thereby lower the risk of cardiac events and death — it will lead to improved treatment for cardiovascular disease.
For more information, or to volunteer to participate, call (855) 437-9330. Refer to ClinicalTrials.gov identifier NCT01594333.