Housing
Taking charge of how we live as we age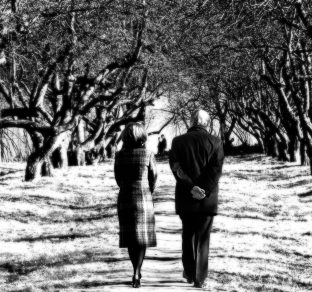 The following is adapted from the introduction to the recently published book, With a Little Help from Our Friends: Creating Communities As We Grow Older (2014, Vanderbilt University Press) by Beth Baker, a writer living in Takoma Park, Md. The book explores many creative housing options for older adults, from home sharing to cohousing to aging-in-place villages.
Lynne Moore, a 50-something dietician in Port Gibson, Miss., has had a fantasy for years. When she grows older, rather than move to a retirement community or live alone, she and a handful of close friends will find a way to be together.
"We talked about buying a piece of property and building us a place to live," she said. "We envisioned maybe a round building, where everyone had their own apartment, to come and go as they please, but also a central living area."
"We would be some place we had chosen as a group. We would hire someone to cook and clean for us. That would be a way of taking care of each other, but still have privacy."
Conversations like this are happening all over the United States, as my generation of baby boomers realizes that middle age will soon be in the rearview mirror.
We would do well to contemplate the next chapter of our lives. What will our homes be like?
If, like my mother, we have difficulty walking, will our home serve us or be an impediment to our well being? How will the fabric of our lives be woven? Are there people nearby — family, neighbors, friends, members of our congregation — who care about us, who would be willing to help us or accept help from us?
Don't be in denial
Being proactive about what lies ahead, rather than living in denial that we may ever need assistance or have to live alone, will serve us well. Researchers are finding that powerful images and stereotypes have the force of self-fulfilling prophecy.
Older people who believe they have something valuable to contribute to their families and their communities, and who assume they will not end up in institutions, actually feel healthier and are much more likely "to successfully age in place than their older peers who do not feel the same way," one study found.
The authors called for fundamentally changing our "images and perceptions of needy, dependent older adults," replacing them with "images and perceptions of older adults as wise, resilient and capable of offering resources to their communities." This transformation, the researchers suggest, actually nurtures our ability to age where and how we choose.
More options today
The essential question facing each of us as we age is: how can we balance our desire for independence with staying connected to others? That we even can raise this question is remarkable.
In the past, older people have had limited choices. Most opted for "aging in place" in their own homes. But aging in place is only as good as the place you're aging in. For many, that meant being lonely, isolated and marginalized as they grew older, especially if they could no longer drive.
Others moved to retirement communities, whether "active adult" or continuing care, with levels of service as needed. And the rest moved in with family members. That was pretty much it.
But there are signs that my generation will do things differently. Many of us have two strong streaks that may serve us well. One is a desire for autonomy and a resistance to authority, and the other is a strong sense of community. These two seemingly contradictory traits are precisely what can transform our experience from "aging in place" to one of interdependence and "aging in community."
A 2012 report by the Urban Land Institute, "Housing in America: The Baby Boomers Turn 65," found that while most of us want to remain in our own homes, those who decide to move are gravitating toward places with vibrant "town centers," near their grown children, friends, work, public transportation and healthcare.
"Leading-edge boomers will not settle gracefully into quiet retirement and move into traditional seniors' housing communities for years, if they ever do," the report found.
A recent Reuters story, for example, reported on "rambling retirees" who sell their homes and live on houseboats, in recreational vehicles (RVs), or even crash on sofas and in guest rooms through an online network of hospitality. Although firm statistics are scarce, some 9,000 retirees reportedly live on the water and 25,000 in RVs.
People are spending energy, time, resources and creativity to re-imagine all sorts of living arrangements. "Across the board there's a yearning for connectedness," said Ann Zabaldo, who lives in a cohousing community in Washington, D.C.
Independent but connected
The same could be said of many alternatives ways of living: each is an effort by people not only to remain independent throughout their lives but, as important, to have connections to others. For some, like those in the village model (See "Neighborhood villages fill a growing need" on page B-7) or in "NORCs" (naturally occurring retirement communities), this means organizing ways for neighbors to help each other.
For some it is the ambitious undertaking of constructing a new intentional cohousing community that is comprised either of older people or of multiple generations.
Others share a house with close friends — or even strangers — to have an affordable lifestyle with steadfast companionship. Or they create living situations with an affinity group, whether based on sexual orientation, religion, or the arts.
Still others establish cooperatives of manufactured housing in rural areas or apartments in cities. And others live with extended family, but in ways perhaps more reciprocal than in the past.
By taking hold of the future and being proactive about anticipated loss, new generations of elders may finally begin to overcome our culture's deep-seated denial — and to do so in a way that aligns with new research emerging about healthy aging, which finds that social connection, friendship and a sense of purpose may be more powerful than any drug when it comes to maintaining our well being.