Housing
Technology to help you stay independent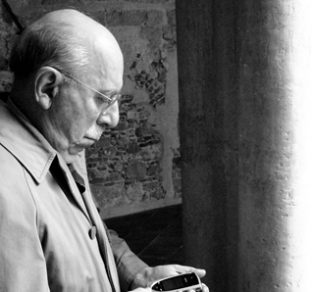 Though the vast majority of people want to "age in place" by staying in their homes as they get older, safety and health issues and social isolation can interfere with that plan.
Fortunately, a growing number of state-of-the-art digital tools — including smartphones, GPS, voice activated and sensor technology — can better enable us to stay where we are indefinitely.
With these new products, which are affordable and easy to use, a family member can indirectly keep tabs on a parent or child — tracking their daily activities on a cellphone, tablet or computer, and being notified by text or e-mail if something seems out of the ordinary.
Gadgets and apps can remind us to take our medications — and let others know if we don't. Besides telling time, smart watches can provide feedback on one's vitals, such as blood pressure, that can be relayed to professionals.
"The aging-in-place technology field is exploding," said gerontologist Katy Fike, who co-founded San Francisco-based Aging 2.0 in 2012 to advise start-ups geared to boomers and seniors. In the past few years, her company has met with more than 1,000 entrepreneurs in seven countries, aiming for a part of the market that is expected to reach $30 billion by 2017.
Chalk it up to longevity, millions of worried long-distance family caregivers, and a looming shortage of professional home aides. About 10,000 boomers a day are turning 65, and close to half of women 75 and older live alone.
Here are some of the products geared to helping older adults maintain their independence:
Safety and security systems
PERS, an acronym for Personal Emergency Response Systems, are familiar to many people. You push an emergency button on a key chain or from a cord around your neck or wrist. An operator assesses your situation and can dispatch help or notify family.
But these medical alert systems are changing. They used to work only at home with a base station connected to a landline. What's new is the introduction of m-PERS (the "m" stands for mobile), which works wherever you are — on the golf course, out to lunch, in the garden, or visiting the grandkids in another state.
Rita Labla, 79, lives alone and drives, but she struggles with congestive heart failure and chronic obstructive pulmonary disease. She's also fallen.
"When she's out of sight, you never know what's going on," said her daughter, Loretta Burke, 61, who lives three miles away. Last July, Burke gave her mother a GreatCall Splash m-PERS. "We were all concerned she wouldn't use it. Instead, she has it with her all the time," Burke said. "It's like her bodyguard."
Labla agrees. "I feel much more secure with it," she said. Labla knows she can press it if she thinks someone shady is following her in the parking lot, she gets lost on the road, or has a problem at home.
By checking their smartphones, tablets or computers, Burke and her siblings can track their mother via GPS. You can order a GreatCall Splash at www.greatcall.com or by calling 800-650-5921 ($50 for purchase, $35 activation fee, and monthly service starting at $20).
GreatCall plans to add a feature that summons help if it detects a fall — even if you haven't pressed the button. Already, another go-anywhere medical alert system, Philips Lifeline's GoSafe (www.lifelinesys.com, 1-800-380-3111), offers a waterproof pendant with fall-detection capability — for a one-time fee of $149 plus $55 a month. MobileHelp (www.mobilehelp.com, 800-989-9863) has a similar system ($37, plus $50 a month; fall detection is an extra $10 a month).
Sensors are another way to make sure Mom or Dad is safe at home. Several wireless sensors placed around the house where a parent goes daily — perhaps the bed, the refrigerator, a favorite chair or the bathroom door — can tip you off if they aren't triggered.
Sarah King, 83, lives in a basement apartment of her daughter Donita Kniffen's home. Still, sensors from Evermind (https://evermind.us, 1-855-677-7625) have come in handy.
Kniffen, 52, programmed Evermind so she receives a text the first time her mom's TV, microwave or reading lamp is turned on. She also gets an alert on her smartphone if none of the sensors has been triggered during periods of the day when her mother should be up and about.
Instead of calling every morning to make sure her mother is OK, Kniffen goes on her smartphone to check the sensors. (The sensors come with a one-time cost of $199, plus a $29 monthly fee.)
Michael Demoratz, 54 and a social worker, chose a combination PERS/sensor system from BeClose (http://beclose.com, 1-866-574-1784) to keep tabs on his mother, who lives in Pennsylvania. He placed motion sensors in her living room, between the bathroom and bedroom, and on the cellar door, which was the site of two previous accidents.
Demoratz receives a daily e-mail. Green means his mom's activity is ordinary, yellow signifies out of the ordinary, and red is abnormal.
If she were to press the panic button, Demoratz would get a text from the company. "My mother feels reassured because she knows I have been alerted," he said.
BeClose's ability to spot variations in behavior is the system's most valuable feature, Demoratz said. "If I have objective data, my mother can't just say she's fine when I call," he said. "I can tell her I notice she's not getting up or out much, and is spending a lot of time in her chair. Then I can ask why she's so sedentary."
Every year, Demoratz takes a vacation to Europe. "This year, from my phone, iPad, desktop or anyone's computer, I'll know exactly what's going on with my mom in real time — whether she's sitting, in bed, in the bathroom, or if she's left the house," he said. "Talk about peace of mind." (The system costs $499 for the equipment and $99 a month.)
Medication managers
Taking pills at the right time, often multiple times a day, is critical to your health. What if you forget? New products can provide reminders and let loved ones know whether you're on track.
Lively (www.mylively.com, 1-888-757-0711) recently came out with a safety watch that not only tells time, but also acts as a medication reminder and a medical alert system.
You attach a sensor to the pill dispenser, and the senior gets a reminder on a smart watch she wears. Remote caregivers get a notice by smartphone or computer when the medications are taken, or perhaps forgotten. The system also lets you push a button in an emergency.
A pedometer feature counts your steps, thus giving you feedback on your activity level. Colleen Sturdivant said her mother, Jane Kennedy, 76, likes the step-counting feature. Since her recent hip replacement, the step counter shows her that she's getting stronger every day by increasing her steps.
Sturdivant likes the feature that notifies her of her mother's whereabouts, which can be shared with her sister and two brothers through an online dashboard. (The system costs $50, plus $28 to $35 a month.)
A more low-tech system is Reminder Rosie (http://reminder-rosie.com, $130), a talking clock. You manually program it with your voice or a loved one's voice, for the day, week or sometime in the future (perhaps, "time for my afternoon pills").
Mike Gilman, 65, a retired New York state tax collector, takes eight pills a day at different times. "Rosie is the most fantastic thing," he said. Besides jogging his memory about his medication, Gilman uses the device to remind himself when to send birthday cards to family and friends.
If you want a free app for your smartphone or tablet, CareZone (www.carezone.com) centralizes information about your medication and other important information, such as doctor appointments. You can share this information with family members. You can also set daily medication reminders that buzz your phone, followed up 10 minutes later if you forget.
Keeping in touch
Even if devices can help you stay in your home, you can still get lonely. Technology can help you feel connected to friends and family — and sometimes even to medical professionals.
With an interactive touch screen from grandCARE Systems (www.grandcare.com, (262) 338-6147), you can look at a photo of a grandson's Halloween getup or a video replay of his baseball home run. You can listen to music, play word games, read the news, or surf the Internet. No need to know how to use a computer.
Randall Schafer, 61, uses his grandCARE system to Skype with his mother, 90. (She just pushes a button to videochat.) "My mom is in love with our dog, Daisy," Schafer said. Her "face lights up" when she sees the schnauzer, he said.
An added feature: The system can transmit health data — from glucose and blood pressure to weight and oxygen readings. For example, a blood pressure cuff with a wireless Bluetooth medical device will record and relay the readings to caregivers. (The system costs $699, plus $49 a month.)
Another system that offers social opportunities — as well as care coordination, calendar sharing and health-data collection — is Independa (www.independa.com, 1-800-815-7829). All the information appears on a smart TV rather than on a computer or device screen.
You can be watching "Downton Abbey" on the TV, and up pops a screen saying your daughter wants to say goodnight. You can accept and videochat — or not, if you're engrossed in the show. An adult child can go to the Independa caregiver portal via e-mail and send a message or upload photos to your TV screen.
One feature called "Life Stories" lets parents record their memories for their adult children. You or your parents can play the remembrances at any time, and e-mail them to other family members. Independa has also introduced a mobile app for caregivers who have an Apple Watch.
The system costs $799 to $1,399, depending on your preferred size of LG smart TV embedded with Independa services. Or, if you have your own TV with an HDMI connection, which is now commonly used, you can hook it up to an Independa AnyTV Companion box, which costs $399. Both systems charge $30 a month.
A unique social engagement tool is the GeriJoy virtual care companion (www.gerijoy.com, 1-855-437-4569), which costs $249 a month. Consider it pet therapy with a twist.
A virtual "talking" dog or cat on a tablet screen interacts and converses with a loved one. Many people name their pet, which is operated around the clock by GeriJoy representatives who work remotely.
To start a conversation, you touch the dog on the tablet screen and talk. Your pet will "wake up" and start chatting. (Perhaps the pet will say, "Did you have a good sleep? You look fabulous today.")
When you ask a question, your virtual companion responds immediately, even if it means the human helper has to look up an answer on the Internet. ("How did the Red Sox do last night?" for example.) Daily conversations and events are kept on a written log, which the family can access through a secure Web site.
Becky and Craig Jio bought GeriJoy for Craig's mother, Lucy, who has Alzheimer's disease and lives with them in Santa Clara, Calif. She doesn't like to leave her room.
"GeriJoy is good company," Craig, 45, said. She especially loves a silly picture that Becky uploaded of a man with an ultra-long nose and tongue. "When it pops up, she cracks up laughing," Becky said.
The Jios are convinced that GeriJoy has improved her mood. When the system was down for a week with hardware problems, Craig said, "my mother got depressed. Now that it's back, she's happier. That makes everyone happier."
Coming down the pike
In the future, a growing number of seniors will be connected remotely with service providers who'll be able to detect changes in physical and mental health, as well as mobility, said David Lindeman, director of the Center for Technology and Aging, a research group in Oakland, Calif.
"We're in a new era of connected aging," Lindeman said. "We'll be getting more and more information brought to us in a variety of ways so we can support our loved ones."
Look for more developments in the "smart home:"
— Entrepreneurs are working on a carpet woven from optic fibers that analyze your gait and help predict if you may fall or are physically declining.
— Consumer-friendly devices will enable long-distance caregivers, with the touch of a tablet or cellphone, to turn off Dad's stove if he forgets, or to close the blinds.
Also on the horizon is the growth in "wearables," including smart jewelry and clothing with sensors and chips woven into fabric. The sensors will track movement, collect health data and transmit to a mobile device.
Don't like the look of today's PERS pendants, wristbands and key chains? Cuff Inc. (www.cuff.io) is introducing products, priced from $29 to $199, that look like elegant jewelry. The gadget, which is inserted in specially made bracelets and necklaces, sends notifications, tracks activity and acts as a safety device.
Sensogram Technologies, based in Plano, Texas, is working on SensoTRACK (www.sensotrack.com), a device you wear on your ear. It captures oxygen saturation, respiration and heart rate, as well as mood. The goal is to prevent or to catch a problem early.
We will be seeing more social and caregiving applications, too.
Laurie Orlov, founder of Aging in Place Technology Watch (www.ageinplacetech.com), believes voice-activated robots might someday be good helpers and conversationalists.
"It is inevitable that companion robots will learn, adjusting responses to become the companion we need, responding to our commentary and reminding us to take our medication so that we can remain independent," Orlov said.
© 2015, Kiplinger. All Rights Reserved. Distributed by Tribune Content Agency, LLC.