From the Publisher
Time to advocate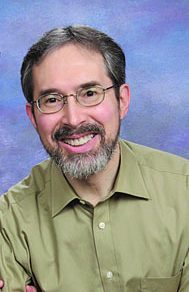 This is a first for me. In all the years we've been publishing the Beacon, I don't recall ever asking readers to take a specific step in support of a particular cause.
But today I am.
In part, it's because I believe this is a very important cause. But it's also in part because I want to see for myself if grassroots advocacy efforts can work.
The issue concerns the future of the Maryland Department of Aging. This department has been a separate cabinet-level agency of Maryland state government since Gov. Parris Glendening established it in 1999.
That move raised the profile of aging issues in the state, creating the position of Secretary of Aging and making her a member of the governor's cabinet.
Today, severe budget constraints are leading the governor to make cuts wherever possible in the state budget. It is rumored that among those cuts will be the end of the Department of Aging, with its varied programs moved into other departments, such as health or human resources.
While it may well be true that minuscule savings (on the order of $250,000 perhaps) may result from this step, it is not only some redundant staff positions that will be lost. There is a significant, if intangible, benefit to having a point person with authority and a cabinet position representing your needs in the governor's office.
More than 1,000,000 Marylanders are today over 60. And this age group is the state's fastest-growing one. By 2030, nearly 20 percent of Maryland's population will be over 65 (note: only 17.6 percent of Florida's population is over 65 today).
It is my belief that most politicians of all stripes tend to be in denial about the rapid aging of our population because they know if they pay attention to our society's future needs, they will necessarily have to be more careful with spending in the present.
We have such huge deficit problems on the local, state and federal levels in part because politicians' desire to stay in power leads them to spend surpluses in good times and borrow money in bad times.
Talk about systemic problems!
That's why it's so important to have a human being at the table who can remind his or her fellow cabinet officials that we are a rapidly aging society. We need to keep our state leaders from becoming Kings and Queens of Denial.
I have had the privilege of serving as chair of the Maryland Commission on Aging for the past three years. I have seen several occasions when I believed an organized effort by aging advocates would have had a salutary effect on policy — but that effort failed to occur and the wrong decision was made as a result.
I don't want that to happen this time. So we are asking you to participate in a grass-roots advocacy campaign. We need your help. Please take a moment to copy and print out the letter below, sign it, and mail it to the governor. Of course, if you prefer, you may write your own letter, e-mail him, or call his office to express your thoughts. See governor.maryland.gov.
Our goal is to have 500 Marylanders contact the governor's office on this issue by January 7. Please help us meet this goal!
We ask that after you take whatever step you choose that you call or e-mail us to let us know. You may remain anonymous. We simply want to keep a tally of how many readers have responded. Call us at (301) 949-9766, e-mail info@theBeaconNewspapers.com, or use the "contact us" button above.
Thank you for your support. I will let you know of the results in a future blog post.
LETTER TO SIGN & SEND TO GOVERNOR O'MALLEY
The Honorable Martin O'Malley
State House
100 State Circle
Annapolis, MD   21401
Dear Governor:
Thank you for your support for Maryland's older adults. Your budgets to date have protected the Maryland Department of Aging from heavy cuts, though its funds have certainly been trimmed repeatedly.
I know you are under intense pressure now to reduce executive branch expenditures wherever possible, but I urge you NOT to look for cost savings in downgrading the Department of Aging from its cabinet-level status.
While some very modest savings in staff costs might result, such a step would more likely end up costing the State money for at least two reasons: First, many of the programs championed and managed by the Department, including those that reduce institutionalization of frail elderly and help keep older Marylanders in their own homes, reduce Maryland's Medicaid obligations and hold down healthcare costs. Those programs also boost the growth of new local businesses that pay taxes and provide thousands of jobs.
Second, the Department has been extremely successful in recent years at obtaining federal grants that support existing State programs. If you cut staff and move all aging programs into a department that has a different or narrower focus, such as health or human resources, these programs will be much less likely to be successful, and it is doubtful Maryland will continue to win those competitive federal grants.
The number of Marylanders over 60 (already more than one million strong) is poised to double in the next 30 years. They will then constitute more than 25 percent of the state's population.
Now is not the time to diminish the attention devoted to aging issues. On the contrary, if we do not pay more attention to the challenges presenting by our rapidly aging population, we will pay dearly in the coming years for our poor decisions.
Please retain the status of the Maryland Department of Aging in your cabinet, give appropriate funding to its programs, and rededicate yourself to addressing the issues our aging population presents.
Sincerely,