From the Publisher
Tooting our horn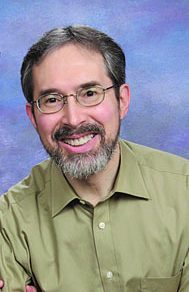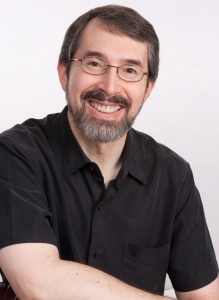 Recently, the North American Mature Publishers Association presented its annual journalism awards.
I am pleased to say the Baltimore Beacon once again won top honors for papers in the 50,001-100,000 circulation category. And the Washington Beacon, produced by our same staff, fared similarly for publications in the 100,000-plus circulation category.
Both publications took Best of Show honors in their categories.
The award judges, from the prestigious University of Missouri School of Journalism, pointed to the Beacon's "engaging feature stories on interesting people" and called us "a well-edited paper from cover to cover with nary a typo."
We are particularly proud of our Baltimore contributing editor, Carol Sorgen, who won numerous awards for various features.
Sorgen's cover story, "Fitness leads to ageless body," about a 73-year-old female personal trainer and bodybuilder, won the first-place award for Profiles. "Sometimes the selection of a fabulous subject leads to captivating reading — but only if the writing lives up to the subject," the judges said. "This time, the writer accomplishes both."
Sorgen won the Community Service Award for her article, "Economy spurs entrepreneurs," about laid-off workers and the new careers they started. She also won an award for "A second career in the clergy." "These are compelling stories," the judges said.
Sorgen's article "Reflections about Woodstock's 40th," won the first-place Feature Writing award. "The accounts are as varied as the sources, and the result is a kind of re-creation of an epochal event," the judges wrote.
Guest columnist Bob Levey edged me out in the Personal Essay category, taking first place for his personal essay, "Got Medicare, but don't plan to use at lot."
The judges opined, "it's not often that you read about someone deciding to use their benefit wisely. This is a well-written column and challenges the predominant frame of those on Medicare."
I'm not sure on what basis the judges come to that rather stereotyped conclusion, but we appreciate the award all the same.
My "From the Publisher" columns on healthcare and Social Security reform took the second-place Personal Essay award. The judges said, "The writer is not afraid to give his opinion, but he does it in a responsible way. The ideas are thought out and very informative. The columns are written to elicit thoughtful conversations." I couldn't have said it better myself!
Congratulations also go to Dan Collins, who won first place for his theatre reviews in the Beacon last year, and photographer Frank Klein, who won both first and second place awards for his cover photos. You may remember his photo for our tattoo story, "Baltimore boomers get inked," which the judges called "well-executed and tasteful."
I want to add my congratulations and personal thanks not only to Sorgen, Levey, Collins and Klein, but also to our managing editor Barbara Ruben, who deserves kudos for finding and editing our many freelancers and columnists, and who also won several awards for her writing in our Washington edition.
And I want to express my thanks and admiration to everyone on our staff for their excellent work and their many contributions to the Beacon. Congratulations to you all!
As I always say, whatever awards we do or do not win, what matters the most to us is what our readers think of us. Please continue to share your comments and suggestions, whether via mail, e-mail, phone, fax or online at www.theBeaconNewspapers.com. We love to hear from you and appreciate your being our readers.
We're growing
We are also pleased to announce that the Beacon will begin publishing a new Howard County edition next month. If you're currently a Howard County reader, look for the new edition (rather than our Baltimore edition) around the middle of March.
Those with an interest in advertising in Howard County or in proposing story ideas are invited to contact us at (410) 248-9101.