Housing
What factors make a community 'livable'?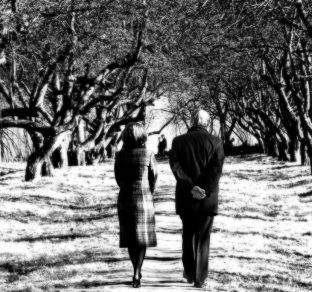 Do you consider your community "livable"? If not, what would make it so? Or where would you move to find one?
AARP has developed a new web-based tool called a "livability index" to help people of all ages define what they mean by livability and to measure the level of it at various states, cities and neighborhoods.
The index can also help policymakers and advocates identify ways to make communities more livable and senior-friendly.
Livability, to many, is in the eye of the beholder. For some people, it's easy access to shopping. For others, it's sidewalks and one-level, affordable housing and multi-generational neighbors. Many people factor in weather and proximity to family.
AARP chose seven categories of livability after surveying 4,500 Americans over age 50, and developed an index that even the statistically-reluctant can easily use.
The seven categories are: housing, neighborhood, transportation, environment, health, engagement and opportunities. The index also considers various factors within each category.
Taking a holistic approach, AARP's basic definition of livability "considers whether everyone can continue to take part in the vibrant communities they know and love as they age."
High scores for our area
The index separates cities by size. Among "large cities" (more than 500,000 residents), Washington comes in as number 9 on the livability scale. San Francisco, Boston and Seattle top the list.
D.C. also ranks highly in some of the factors that make up the livability quotient, particularly socially. It ranks first among Best Cities for Making Friends and second among Best Cities for Date Night. Despite the traffic, Washington is ranked eighth for Easiest City to Get Around.
No Washington-area neighborhood made the top 10 among AARP's list of most livable neighborhoods, however.
As for D.C. metropolitan area localities, Arlington, Va., ranks sixth among the top 10 medium-sized cities for staying healthy. For the staying healthy category in Maryland, among "small cities" Potomac comes in sixth and North Bethesda, seventh.
Here is a sampling of other overall neighborhood scores on a zero to 100 scale (no neighborhoods anywhere in the country got a 100; the average score is 50): In Maryland, Takoma Park, 63; Chevy Chase, 57; and Largo, 45. In Virginia, Springfield, 57; Woodbridge, 53; and Manassas, 50.
The city of Alexandria is rated at 59. Alexandria's Del Ray neighborhood has an overall score of 62, garnering in the high 70s for neighborhood, health and transportation. In Washington, the Brentwood area is scored at 61; Anacostia, 59; and Cleveland Park, 54.
Check out where you live
At bit.ly/livabilityindex, you can enter your zip code, address, state, city or community to get an overall livability score. You can then click on each of the seven categories and drill down further to factors within a category.
For example, if you enter your community and click on the category "health," you can learn the percent of people who smoke, who are obese, who have access to exercise opportunities, as well as the availability of healthcare professionals, the preventable hospitalization rate per 1,000 patients, and percent of patients who give area hospitals high ratings.
You can also compare these measures to the median U.S. numbers. The AARP website describes the scoring method like this: "The Livability Index score rates the overall livability of the selected neighborhood, city, county, or state on a scale from 0 to 100. The total livability score is based on the average of all seven category scores, which also range from 0 to 100.
"We score communities by comparing them to one another, so the average community gets a score of 50, while above-average communities score higher and below-average communities score lower."
The index rates cities, counties and states based on the average scores of neighborhoods within them. Most communities score above average in at least one category of livability.
The site also has a customization tool, allowing users to weight personal priorities in each category. For example, you can give a category like transportation or health a higher weight and other categories a lower weight.
An instrument for improvement
The AARP index is not just a tool for evaluating your current or future home area. It's also a tool for making communities more livable.
"Eight out of 10 people want to remain in their own community," said Jana Lynott, AARP's Senior Policy Advisor on Livable Communities. "We wanted to put out a tool that could really prompt community conversations around livability so that individuals and local leaders can get together, focus energies, and prepare for the aging population." Every community can improve, says AARP's website.
AARP further defines a livable community as "one that is safe and secure, has affordable and appropriate housing and transportation options, and has supportive community features and services. Once in place, those resources enhance personal independence, allow residents to age in place, and foster residents' engagement in the community's civic, economic and social life."
The index does not include weather because, AARP officials contend, people's weather preferences vary considerably and weather cannot be changed.
A list of the most livable places for people over age 50 can be found in the May 2015 AARP Bulletin at http://www.aarp.org/ home-family/your-home/best-places-to-live/.