Housing
What's a 'continuing care' community?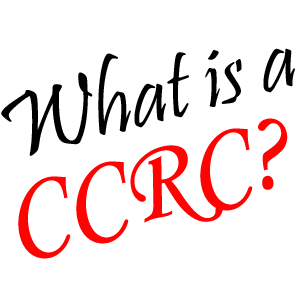 It's an intriguing but tricky sell: Leave your home and neighborhood while you're still relatively healthy and move to a retirement community that offers a range of housing, country-club-style amenities and access to future care.
To pay for your new setting, called a continuing care retirement community (or CCRC), you fork over a hefty entrance fee, stiff monthly fees or both. Many people use the proceeds from the sale of their house to finance the price of admission.
When the real estate market and the stock market went south simultaneously, the pitch became more problematic. People who might have made the leap held off, either because they couldn't sell their house or because their retirement savings had taken a hit.
Occupancy in these communities dropped, construction slowed, and a few major companies, such as Erickson Retirement Communities (now Erickson Living), filed for bankruptcy.
A good time to move?
You'd think that such circumstances would make this a bad time to consider a move to a CCRC. In fact, the industry may emerge from the downturn in better shape, said Steve Maag, of Leading Age, (formerly the American Association of Homes and Services for the Aging).
"The recession forced CCRCs to be more efficient and pay more attention to the bottom line," said Maag.
Meanwhile, to get you in the door, the communities are offering everything from real estate services to bridge loans to a few hours of free packing. Some will even arrange to have a relocation company buy your house if you can't sell it.
You wouldn't jump in just for a deal, of course. But if you are ready to move anyway, "now's the time to chase those bargains," said Michael Hargrave, of NIC MAP, which tracks the industry.
Sue and Bill Vitale started shopping for retirement communities three years ago.
"At my age, it wasn't fun taking care of landscaping and a 4,000-square-foot house anymore," said Bill, 82. The Erickson communities appealed in part for their relative affordability — entrance fees range from $110,000 to $580,000, depending on apartment size, plus monthly fees of $1,550 to $2,600 — and the promise of a refund, contingent on the resale of the apartment. The couple decided on Ashby Ponds, an Erickson community being built near their home in North Hill, Va.
In October 2009, a month before they moved in, Erickson filed for bankruptcy protection. The news didn't bother the Vitales, whose apartment was already built and whose deposits had been placed in escrow as part of the bankruptcy proceedings.
It did, however, rattle earlier waves of residents, whose deposits had no such protection, and it tarnished Erickson's long-standing reputation as an industry leader.
By the spring of 2010, Erickson had emerged from bankruptcy. It sold most of the properties still under development to Redwood Capital Investments but continues to manage them.
The right fit
Most people wouldn't consider the drone of low-flying planes a reason to choose a community, but for the Vitales, that was part of Ashby Ponds' appeal. Bill Vitale was once the director of Dulles International Airport, a five-minute drive away.
Not only do the couple like being close to Bill's former workplace, they also like being able to hop on a plane: Their daughter and her family live in Dallas.
Finding a community that appeals to you is key to the process, said Brad Breeding, of Carolina Continuing Care Consultants, Garner, N.C. "It's about where you want to be — the location, the type of place, the feel you get." Still, don't let a nice dining room or a nearby shopping mall distract you from the caregiving component.
"If you have Alzheimer's in the family, for instance, you want to make sure it has a good Alzheimer's unit," said Breeding. Some CCRCs contract with assisted-living or nursing-care units off-campus to deliver care. Better to investigate those arrangements now than find out later that you have to leave the community to receive care.
Financing options
The Vitales opted for a fee-for-service arrangement, in which you pay less upfront but more down the road if you need care later. Some fee-for-service communities require that you buy long-term-care insurance to cover your bases.
Contracts that include care in the upfront fee — essentially a form of long-term-care insurance — are more expensive. Many of them require deposits of $200,000 or more, along with monthly fees.
In older CCRCs, you had little choice but to kiss your deposit goodbye when you walked through the door. Now, more communities are offering a range of options, including full, partial or declining refunds to you or your estate, should you move out or pass away.
A full refund generally entails a higher entrance deposit and is often contingent on the resale of your housing unit. With a partial refund, you get back a fixed percentage (say, 50 percent), and with a declining refund, the amount you are eligible to receive drops 1 percent or so each month until it disappears.
Because part of your payments may go to cover healthcare costs, a percentage of your nonrefundable entrance fee, or monthly fees that the facility allocates to medical expenses, may be tax-deductible. (Only those medical expenses that exceed 7.5 percent of your adjusted gross income are deductible.)
Despite all the payment-plan options, the decision usually boils down to your ability to cover current and future costs, including long-term care. Currently, the average cost of a year in a nursing home runs about $80,000 (more in this area), and assisted living costs about $37,600 annually (also typically higher here).
If you have plenty of home equity but only a modest monthly income, choose a community that guarantees paid-up care in exchange for a big upfront amount.
But if you have reliable and sufficient monthly income, you might be better off choosing a community with a smaller entrance fee and pay-as-you-go care, particularly if you already own a long-term care insurance policy.
While crunching the numbers, keep in mind that many of your current expenses, such as home maintenance and groceries, will be covered after you move.
Communities usually check out your finances while you're checking out theirs, said Breeding. In general, they suggest that your monthly income be at least one-and-a-half to two times as much as their monthly fee.
Once you've winnowed the choices, look at the sponsoring organizations and their track records. Generally, companies that run several communities give you more to go on than a single-site community, said Maag. "That doesn't necessarily mean the single-site community is not as safe, but you would have to look harder at its financial status."
Even with the recession, average CCRC occupancy hovers around 90 percent. Occupancy that falls much below that benchmark could reflect a problem that will presumably mend itself (such as a depressed real estate market or overbuilt construction), or it could be indicative of poor management.
If a community has been around for seven or more years and has yet to top 85 percent, "I'd raise tough questions," said Robert Kramer, of the National Investment Center for the Seniors Housing and Care Industry.
Before you sign anything, have a lawyer or a geriatric care manager (find one through www.caremanager.org) help you review the community's financial statements, annual report and contract.
Ask how much the community relies on entrance fees to finance future construction, how many new residents move in each year, and what percentage of the deposits (if any) is held in reserve for refunds.
If you're being guaranteed care at no extra cost, look at the actuarial analysis, which will indicate whether the community is capable of delivering care 10 or 20 years hence.
Many CCRCs promise to cover your costs if you run out of money. Be sure the one you choose has the wherewithal to keep that commitment.
Negotiate what you can
With occupancy flat and waiting lists short, you have the leverage to negotiate a unit with a spiffier view or in a more convenient location, maybe with a few upgrades, such as better cabinets or carpeting.
ACTS Retirement-Life Communities, based in West Point, Pa., has gone a step further, offering three-bedroom units for the two-bedroom price and two-bedrooms for the one-bedroom price in its Florida communities. It now offers prospective residents a mini-vacation, including airfare, to check out the Sunshine State locations.
Can't sell your house? ElderLife Financial Services arranges for lines of credit of up to $50,000 for participating rental-style communities. The money covers your rent in the community while you wait for your house to sell at the right price.
A second program provides financing for entrance fees: "We have done loans for as little as $50,000, as much as $1.1 million and everywhere in between," said chief executive Elias Papasavvas. Many communities will pick up the interest on the secured loans; variable rates range from 2.75 percent to 6.25 percent.
The Vitales had no qualms about moving to Ashby Ponds, but the move itself was daunting after living in their four-bedroom home for 24 years.
They took advantage of Erickson's new moving services, which put them in touch with a real estate agent, as well as a team that included a property stager to ready their house for sale, a downsizer to help them weed out their stuff, and an interior designer to plan their new apartment. When they finally put their house on the market, it sold in a week, for more than $700,000.
The Vitales spent about $5,000 on the staging and move-in services and another $4,000 for the movers. Erickson sent them a $2,000 rebate afterward for using a recommended moving company, halving the moving cost. It also covered the cost of up to 12 hours of unpacking; and threw in a $5,000 allowance for apartment upgrades, including bathroom improvements.
The couple considers the deal more than a bargain. Said Sue, "When we first came in and sat down, we said to each other, 'We're home.'"
© Kiplinger. All rights reserved. Distributed by Tribune Media Services, Inc.