Housing
Why consider a housing referral service?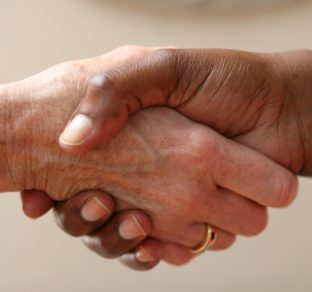 Arlene Scherr had been looking for a residential community for her mother for five years.
"Every time I asked for help, though, I just got a piece of paper with a list of communities," said the Owings Mills resident. Until, that is, Scherr was referred to Paula Sotir of Care Patrol.
"Paula not only gave me a list of communities that she had already narrowed down as being a good fit for my mom," said Scherr, "but she also took us on tours so we could see for ourselves which would work best."
Even after Scherr and her mother made a selection, Sotir's involvement with the family didn't end. She was able to offer assistance with obtaining veterans' benefits, hiring movers and more.
"The service she provides is remarkable," said Scherr. "She's still a resource for us now. Whenever I have a question or need something, I call Paula first."
Sorting out the options
Care Patrol is one of a number of housing referral or placement services that are available to help seniors, and/or their family members, with navigating the maze of options when it comes to deciding whether to remain at home, with or without assistance, or choosing to move, whether to an independent living, assisted living or memory care community.
Sotir, a trained nurse and a certified senior advisor (CSA), is a franchise owner with Care Patrol, a placement service that began in 1988 and has been available in Maryland for the past three years.
This type of service is free to clients; the residential communities to which clients eventually move pay services such as Care Patrol a referral fee.
The first step in the process, said Sotir, is for her to meet with clients to get an idea of their needs. Then she narrows down a list of potential communities, and accompanies the clients on a tour.
Sotir said she doesn't recommend a community until she has checked safety surveys and staffing patterns, in addition to facilities, services and amenities. "We just want to do the right thing by our clients," said Sotir.
Getting the full picture
Oasis Senior Advisors brings something new to referral services, said Tierra Foster, CSA. The company, established last year, is headquartered in Columbia and also has a franchise in Towson.
Oasis keeps a database with photos and information about individual communities, and advisors bring their iPads to families to share this information visually instead of just providing a written list.
"We cover everything from communities with a buy-in [i.e., entrance fee] to residential care," said Foster. "Our biggest value is that we know the community. We have visited every community we suggest."
Some families get in touch when they're just beginning to think about the process; others may have a rush need. There is no fee for families; Oasis receives a fee from the communities to which she refers.
Perhaps the largest referral service in the country (and now in Canada) is A Place for Mom, which has more than 20,000 partners, from home healthcare agencies to senior apartments to residential group homes.
The company has more than 300 senior living advisors across the country, so if you need help with a family member who lives in another town or state, there will be someone available to help you long-distance, according to community relations advisor Jeanne McMahon.
McMahon works closely with social workers who care for elderly individuals and their families. "This is a stressful time in a family's life," she said. "It's emotional and overwhelming, and we are here to help them figure it all out. We find the needle in the haystack for them."
While referral services generally have a list of vetted communities they recommend, most will assist clients who want to consider additional options as well. In such a case, if the client ends up moving to a community with whom the referral service does not have a prior arrangement for payment, the community will often end up paying the service a referral fee anyway.
When working with a referral service, be sure you feel confident they are representing your best interests.
For more information:
Care Patrol, www.carepatrol.com, (410) 844-0800
Oasis Senior Advisors, www.oasissenioradvisors.com, (443) 538-4515
A Place for Mom, www.aplaceformom. com, (240) 455-5835