Arts
Writer needn't be prolific to be a 'genius'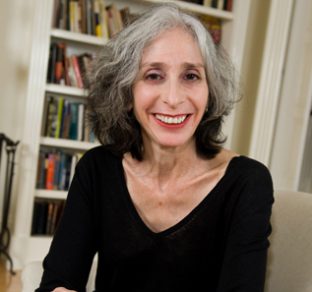 Author Deborah Eisenberg is in the dining area of her apartment, peeling an orange. She removes a small piece, places it on her plate and peels again. It takes a couple of hours, but when finished, she has an arrangement as artful as a lotus flower. Or, in her case, a short story.
For the past quarter century, Eisenberg has created — without hurry — stories.
She has finished just four collections that total under 1,000 pages, enough for an anthology out this spring and for the usual rewards for the short fiction artist: admiring reviews, limited sales, and reliance on teaching jobs to keep going.
But last fall, money fell like ripened fruit from a tree. Eisenberg received a MacArthur "genius" Fellowship that honored her for "an unusually distinctive portrait of contemporary American life," kind thoughts with a check enclosed for $300,000.
"I actually don't know how I was planning to get through the next bunch of years," said Eisenberg, 64. "I teach one semester a year (at the University of Virginia) and it really doesn't support my entire year by any means.
"And so, since they've called me, I've had that feeling of relief that you have escaping from a danger that you didn't know you were in. I simply hadn't realized how terrified I was just to support myself."
A short story resurgence
The short story has had an interesting run in recent months. Oprah Winfrey chose a collection, Uwem Akpan's Say You're One of Them, for her book club. John Grisham put together several sketches for his best-selling Ford County. Two fiction finalists for the National Book Awards were story collections, and two books of stories were runners-up for the Pulitzer Prize. Sherman Alexie's War Dances won the PEN/Faulkner prize.
The short story "renaissance" has been declared so many times that it's better to say the form never died. But it is chronically overlooked until an author such as Eisenberg, whose collected stories have just come out, reminds us why we should pay attention.
"To be interested in short stories, you have to be interested in fiction as an art form," said Eisenberg's editor Jonathan Galassi, president and publisher of Farrar, Straus & Giroux. "You have to be already inside the tent, as it were, to give yourself over to short stories."
"It always tickles me when people who are starting out as writers say they're writing stories, but that they're working toward completing a novel," said Rebecca Pepper Sinkler, a former editor of The New York Times Book Review who chaired this year's Pulitzer fiction committee.
"Short stories are a very demanding form, and a really good short story can make you feel as if you've read a whole novel."
Just as actors must read a line over and over until it sounds unrehearsed, Eisenberg labors toward a free, conversational tone that can fool you into believing she simply recites her stories into a recording device.
Short story writers must condense, and in "Rafe's Coat," Eisenberg sets up a life or two in the first sentence: "One sparkly evening not long after my husband and I had started divorce proceedings, Rafe stopped by for a drink before taking me out to dinner."
Late bloomer
Eisenberg, tall and slender with dark, deep-set eyes and high cheekbones, is a contrast in black in her white-walled apartment in downtown Manhattan. She speaks at a deliberate, cultured pace, and has a way of revealing information selectively, in her work and in person.
In discussing how she came to write her first story, she refers to "the person I'm still in love with." Later, she will call him "this wonderful man" and then suggests, "Let's call him Wallace."
She means Wallace Shawn, playwright, author and actor, and her companion for more than 30 years.
Eisenberg credits Shawn as the loving support behind her literary breakthrough.
He encouraged her to write, then rewrite, and re-re-rewrite. She thought she would kill him. She forgave him (and still does). She had never planned to work so hard.
She was born and raised in the Chicago area and showed literary talent at an early age, a high school teacher telling her that her student work was mindful of the great Katherine Mansfield. But Eisenberg, a ready advocate for doing nothing rather than something, chose nothing— for years. "I always need huge amounts of time to do anything," she said, "enormous amounts of time. I'm happier if I don't have plans, if it's a working day.
"I know some people work incredibly well if they know they'll break at 7:30 and have a lovely evening. I just get cross."
As she neared 30, she was in crisis, not because she had no career, but because she had quit smoking and was such a wreck that she worried about her thennew romance with Shawn, who suggested she pick up pen and paper.
That's how Eisenberg remembers it. Shawn says Eisenberg was obviously meant to write.
"We often use others as a device to do what we want to anyway," Shawn said later in a telephone interview. "Sometimes, people say, `Don't you think I should wear the red dress?' But then when they tell the story they remember it as, 'He absolutely insisted I wear that red dress.'"
Turning to fiction
She worked on a piece, nonfiction, about giving up smoking and the people she knew at a local gym. She worked and worked but "it was horrible. I would tear it up and then weep in despair." She showed a draft to Shawn, who told her it should be fiction. So she wrote fiction.
"I gave it to him, he read it, and he said, 'Well, you've turned it into fiction, but now it's lost its life,'" she said. "So I did it again, and after I don't know how long I gave it to him. And he read it, and he said, 'Well, hey, you've written a story.' "I was shocked by how eloquently she wrote," Shawn said. "Anybody would have been shocked, because itwasn't like thework of a writer who was just starting out. It was extremely expressive and moving. To use a cliché from the theater, she was writing from a deep place."
The story was "Days," the diary of an ex-smoker. It's part of the collection Transactions in a Foreign Currency, which came out in 1986 and was praised by The New York Times for a voice that "seduces upon contact."
She has since received five O. Henry prizes for short stories and a Rea Award, a lifetime achievement honor that also has been given to Eudora Welty, John Updike and Paul Bowles.
"Every writer I know thinks of her as a kind of model," said her friend and fellow writer Francine Prose.
"There's her absolutely precise and original use of language and the freshness of her sensibility, the way in which she renders consciousness and what it's like to think about and see the world. You can spend all day looking through her work and you wouldn't find a single cliché."
Discovery is her subject, and her way of working. She begins a story not knowing what will happen and her characters are no more on track. They are leaving relationships, starting new ones, trying out careers, new lives.
They seem to reside in the present, but at times they stop and think harder, as in "What It Was Like, Seeing Chris," when the narrator decides that "every moment is all the things that are going to happen."
Since her first story, she has avoided being too personal. She might investigate a life of a recovering drug addict who paints houses in "Rosie Gets a Soul," but she doesn't have a taste for coming-of-age tales set in Chicago or comic narratives about writers living together in New York. And you can bet she'll stay away from characters who receive genius grants.
"One of the amazing things about writing fiction is that you do get to be other people," Eisenberg said. "You're entirely defined by this physical entity that you are, but is that what your very being is?
"No, that's something much more fluid and much less confined. I happen to be a 64-year-old woman who lives in Manhattan, so on and so forth, but am I the sum total of my sort of bodily coordinates? Well, of course not." — AP