Housing
A glut of area homes when boomers sell?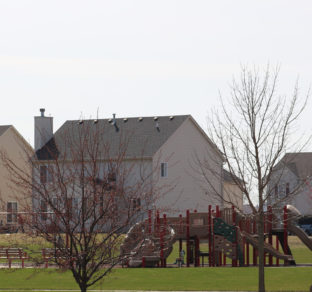 A George Mason University report predicts that some baby boomer homeowners in the Washington region who try to sell soon may have trouble getting the price they want.
The report, released last summer by the university's Stephen S. Fuller Institute for Research on the Washington Region's Economic Future, points out that people have been predicting a nationwide housing sell-off tied to aging boomers since 2013, but it hasn't happened yet.
That may be due in part to the recession, which delayed retirement of some older workers. And more older adults are still paying off mortgages than they were in 2000.
But when boomers do starting selling their homes in greater numbers, it could shake up the local housing market, according to the report, "Demographic and Economic Factors Affecting the Upcoming Home Sales Market in the Washington Region."
Large number of boomer owners
On average, people 52 to 70 years old made up almost 42 percent of all homeowners in the "near-in Washington region" during the period from 2014 to 2016.
The report defines the region as including D.C.; Frederick, Montgomery and Prince George's counties in Maryland; and Arlington, Fairfax and Prince William counties, along with cities such as Alexandria, Falls Church, Fairfax, Manassas and Manassas Park, in Virginia.
More than 273,540 households headed by someone 50 years old or older had at least two more bedrooms than people in their home during the 2014-2016 period. This accounts for one-quarter of all owners.
The report says if just 20 to 30 percent of D.C.-area baby boomers choose to try to sell their homes in the next few years, it would add more than 100,000 homes to the market. That would be more than the total number of homes sold in the D.C. region in 2017, which was 85,720.
The study cautions that longtime homeowners who try to sell in the next few years may have trouble doing so for as much money as others in their neighborhood who have sold recently, especially if a large number of other aging owners nearby put their homes on the market at the same time.
D.C. has longtime homeowners
The report takes an in-depth look at housing trends, including the percentage of longtime homeowners in each ZIP code, as well as changes in home prices by ZIP code.
The two neighborhoods with the highest number of homeowners who have been in their homes since at least 1989 are both in Northeast Washington: 20017 in Brookland, with 39.9 percent, and 20019, near Benning Road and Rt. 295, with 37.7 percent.
The next highest ZIP codes are 20905 (36.7 percent) in the Cloverly and Colesville areas of Silver Spring, Md.; 20020 (36.2 percent) in the Hillcrest area of Southeast D.C.; and 22151 (33.9 percent) in N. Springfield, Va.
To read the full report, go to http://bit.ly/boomer-housing.