Arts
A holiday gift: Garden myths debunked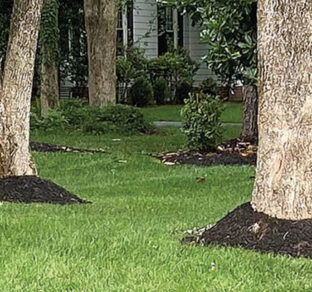 As I grew up, my gardening mentor was our elderly next-door neighbor. She instilled in me a love for plants, although I don't remember any of her aphorisms.
However, since I've become a Master Gardener, I've heard quite a few questionable adages from homeowners and other gardening enthusiasts. Master Gardeners only provide information that has been proven through non-biased studies.
This year, as a holiday gift to you, I'm countering some common gardening myths using university research.
Myth #1: A bleach solution is the best choice for disinfecting pruning wounds and tools.
Winter is a great time to clean your gardening tools. However, bleach is corrosive, pitting your valuable tools and damaging plant tissue. Additionally, chlorine bleach can damage your clothing and is hazardous to human health.
A better alternative is either alcohol (ethanol or isopropyl) or household cleaners such as Listerine®, Pine-Sol®, or Lysol®. Lysol in a spray can is my personal choice.
To protect your tools and reduce the spread of plant diseases, first remove the dirt and debris from your tools. Then disinfect your tools between cuts — or before pruning a different plant, at least. Wipe off any excess disinfectant between cuts.
Myth #2: If a gardening pesticide is organic, it must be safe.
Organic products may seem like a safer alternative, and some products such as insecticidal soaps are good choices.
However, organic products can also
be toxic. For example, the insecticide pyrethrum, derived from chrysanthemums, is organic and natural, yet it can be toxic to some beneficial insects, as well as to humans and animals, if not handled properly.
Always start with the least toxic option. Read and follow all label directions of pesticides whether they are organic or not.
Myth #3: Apply turf fertilizer early in the spring to encourage new growth.
Early spring fertilizing of turfgrass encourages top growth at the expense of root growth. That root growth is necessary for your turf to survive throughout the summer.
Fertilizer is also harmful to the Chesapeake Bay watershed through runoff from spring rains.
Avoid combination "weed and feed" products in the spring. In Central Virginia, fertilize cool-season turf grass in the fall using the SON (September, October, November) schedule.
Myth #4: Add a handful of bone meal to planting holes before installing shrubs and trees.
Before you add any supplemental nutrients to your landscape, have a complete soil test performed.
Bone meal supplies high levels of phosphorus and calcium, which are not usually low in homeowners' soil. High levels of phosphorous inhibit the growth of mycorrhizal fungi, which can be beneficial to many plants. This makes the plant divert its resources to root growth only.
Bone meal also can attract dogs, raccoons, coyotes and other critters who may dig up your newly planted trees and shrubs.
Myth #5: Newly planted young trees must be staked.
Research has shown that trees that are not staked develop larger root systems, bigger trunk diameter and greater trunk taper than their staked counterparts.
Small trees that are stable in the soil do not need to be staked. Only stake newly planted trees in high-wind areas or when the sapling has a limited root system.
If staking is required, use fabrics such as t-shirts or other flexible material, stake loosely, allowing the tree to sway somewhat in the wind, and remove the stake(s) after one growing season.
Myth #6: When mulching my trees, I should pile the mulch in a mound against the trunk of the tree.
Perhaps you've seen the "plunger" appearance of trees surrounded by a mound of mulch in both commercial and residential plantings.
Unfortunately, the practice of piling mulch next to the trunk keeps the trunk moist and causes bark to rot. This leaves the tree susceptible to insects, disease and burrowing rodents.
While mulching conserves soil moisture, reduces weed growth, and adds nutrients to the soil as it decomposes, too much mulch causes problems.
Organic mulch (such as shredded bark, pine needles or compost) should start two inches away from the trunk of a tree or shrub. The mulch should be no more than two to three inches deep over the planting area.
If in doubt about advice you've heard, you can always contact your local Virginia Cooperative Extension. Happy holidays!
Virginia Cooperative Extension does not endorse the products mentioned and does not intend discrimination against other products which also may be suitable.
Lela Martin is a Master Gardener with the Chesterfield County office of the Virginia Cooperative Extension.