Travel
A question for tourists today: What now?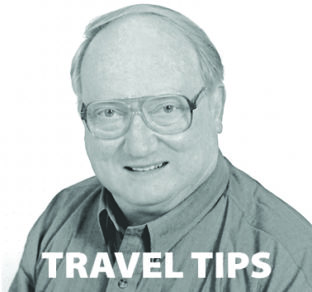 The coronavirus situation has changed our world dramatically. Problems initially confined to Asia have expanded to Europe and beyond. 
Travel within the U.S., overall, has tanked. Airlines are chopping not only their intercontinental flight schedules, but also domestic flights as well. 
Cruise lines have suspended operations. As of press time, the travel marketplace is in chaos, with no immediate improvement in sight. 
Within that context, here's my current take:
If you've already booked a trip
If you have already booked travel, the outlook — and your options — are limited. Airlines are offering to allow you to reschedule a nonrefundable flight without a change fee, but the limits are fairly tight: They apply to trips in the near future, and you have to reuse the value of your original ticket within a year or less. 
Most big hotel chains are offering no-fee cancellation and rebooking up to 48 hours before your scheduled arrival, but again, so far, only through the end of April.
The net result is that if you can live with the limitations, you can retain the value of prepaid nonrefundable flights and accommodations without paying change fees. 
But those limitations can be difficult. There are many instances where rescheduling a trip, either within a few months or a year ahead, is not practical for many travelers.
If you haven't booked a trip
For travelers looking to visit places in late spring through fall, the best alternative for most is to stash credit cards in a secure place and sit on the sidelines to watch the fast-moving developments. 
Travel these days isn't fun, with shutdowns of many prime visitor attractions. Staycations look really good about now.
But if you really need to book future travel now, you can protect yourself a bit:
—Unless you see a ridiculously low advance-purchase price, make all your advance accommodations bookings fully refundable. In most cases, the premium is small.
—Refundable airfares, on the other hand, are almost always several times the cost of a typical leisure traveler fare. Your best bet here is to buy "cancel for any reason" travel insurance — it costs more and covers less than regular policies, but you get to decide what to do, not an insurance company bean-counter.
—Don't go anywhere you'd even remotely face quarantine.
In either case
If an airline cancels your flight or tries to book you on a substitute flight, you have a legal right to a full refund, even on a nonrefundable ticket, if the airline offers you a replacement schedule that delays you for more than two hours.
But despite these protections, any time you book a nonrefundable and have to reschedule, the airline or hotel keeps your money. 
And even with no-fee changes, you don't get your money back. Instead, you get credit toward future flights or rooms with no change fees, within a year or so — which you may or may not find useable. 
To keep track of your options, the website Airfarewatchdog.com posts and regularly updates a complete run-down by airline of current cancellation, rebooking and refund policies for 42 major U.S. and foreign lines.
United Airlines is playing hardball on cancellations and changes. If it cancels your flight and can't re-accommodate an arrival within six hours of your original schedule, it doesn't give you your money back right away. Instead, it gives you a future credit good for a year, and will give you an actual refund only if you don't use that credit within a year of issue. 
And when United says you can rebook a flight with no change fee, if the fare for your new flight is less than the original, United keeps the difference. As a result, I'm very cautious about booking with United.
Keep in mind that any refund you're due must come from the agency where you made your arrangements. If you booked an air ticket, hotel or other service through a travel agency — either the bricks-and-mortar version or online — your refund must come through that agency. This is yet another reason to book directly with major suppliers.
Send email to Ed Perkins at eperkins@mind.net and visit his rail travel website at rail-guru.com. 
© 2020 Tribune Content Agency, LLC.