Features
A scammer reveals his secrets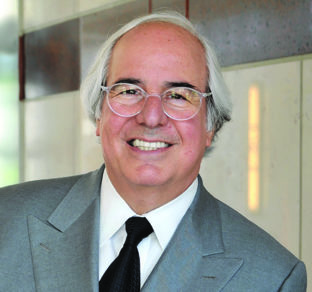 As a young man, Frank Abagnale was a master imposter, passing himself off as a Pan Am pilot, pediatrician and Harvard Law School grad — along with cashing millions of dollars in fraudulent checks. In a complete turnabout, today he works with the FBI and AARP to warn older adults how to spot scammers before they are bilked.
Photo courtesy of Frank Abagnale
You pick up the phone and are told "This is Sgt. Johnson of the Howard County police. We're holding your grandson on charges of drunken driving." You are given your grandson's full name, age and home address, and the name of his girlfriend who was in the car with him.
You're told that your grandson gave police your name because he didn't want to have his parents informed. He is being held on a certain amount of bail that must be paid right away if you do not want him to spend the night in jail. If you pay right away — over the phone, with your credit card — your grandson will be released.
That's one of the latest popular scam scenarios being aimed these days at older adults. It costs the scammer nothing, and the "plight" of the younger relative could hit the grandparent right in the heart, not to mention the pocketbook.
How did the scammers learn what they knew? They got the grandchild's personal profile (including girlfriend's name) from Facebook, or other Internet sites that ask users for such information.
Scammer extraordinaire
The man explaining this scam is none other than Frank Abagnale, who knows something himself about tricking, bilking, forging and impersonating others.
If you have read his book Catch Me If You Can, or saw the Steven Spielberg movie of the same name (starring Leonardo DiCaprio as Abagnale) or perhaps the Tony Award-winning Broadway musical based on the book, you would know that in the 1960s, a young Abagnale was one of the world's great imposters.
Between the ages of 16 and 21, he passed himself off as a Pan Am pilot to get free trips around the world on other airlines; faked it for 11 months as chief resident pediatrician at a hospital in Georgia; made believe he was a Harvard Law School graduate, actually passing the Louisiana bar exam (after failing it twice); and cashed millions of dollars in fraudulent checks.
Abagnale, now 70, is today a widely known and respected security consultant who has lectured FBI agents about scams for more than 40 years. He was released from federal prison in 1974 after serving fewer than five years of a 12-year term, on the condition that he help the authorities, without pay, investigate the crimes of fraud with which he was so familiar.
He was interviewed by the Beacon shortly before his AARP-sponsored appearance at the University of Maryland Baltimore Campus on June 15, World Elder Abuse Awareness Day. His five-year contract with AARP has him going across the country teaching members of AARP and the public from his unique perspective how to spot and avoid scams.
"Education is the most powerful tool you can have" in battling scammers, Abagnale said. "People of all ages can fall for them. Besides seniors, many millennials also become victims. We discuss the red flags that every scam has, and what to do about them," he added.
For example, when you are offered something that sounds too good to be true, the first things to do, he said, are "stop and verify." Most scams, he said, "are based on urgency. They want something right now."
He noted that AARP has a toll-free Fraud Watch hotline that anyone who suspects a scam can call for information: 1-877-908-3360.
Credit card scams
Abagnale pointed to another popular scam now making the rounds involving charging credit card owners for purchases they never made.
You receive a statement that looks like one from a major credit card company, but showing charges for phony purchases. Some people just pay the bill without noticing anything amiss.
The statement gives you a phone number to call for any questions on those charges, but of course, the phone number provided is that of the scammer.
If you receive a suspicious credit card bill and want to question a purported purchase (which you should always do when you don't remember making a particular purchase), look for the phone number on the back of your credit card, rather than using the one printed on the statement, Abagnale said.
Speaking of credit cards, the one-time con artist, now known as a leading authority on forgery, embezzlement, etc., noted that while banks prefer that you use debit cards because of fees they collect on them, he has never used a debit card and doesn't intend to.
"If somebody gets my credit card number and charges $1 million, my liability — by federal law — is zero," he pointed out (provided you bring the erroneous charges to the attention of the company promptly).
"But when you use a debit card, you're exposing the money in your bank account. If you are falsely charged on a debit card, it takes months to straighten it out."
Also, while purchases with a credit card could improve your credit score, "even if you use your debit card every day for the next 25 years, it won't raise your credit score one point."
Be careful on social media
And what about social media? All this new technology, Abagnale said, has made scamming so much easier. "Boris in Moscow, in his pajamas and drinking his morning coffee, or people in India" could push some keys on their computers and capture your identity — and your life savings, he warned.
Among other things, "You never want to tell people on Facebook where you were born or your date of birth," he said. "Those are two keys that can open your identity for theft."
He added: "You should also avoid putting your picture on the Internet," especially on social media sites. The info-photo combo could make it easier for thieves to steal your identity, he noted. "If you want to include a photo, use one with a group of friends, taking part in some kind of activity."
In an earlier interview with AARP, Abagnale pointed out that identity theft is "amazingly easy to do. The truth is, your identity already has been stolen. More than 800 million security breaches have occurred, and we have only about 320 million people in this country."
But by becoming more careful, we can "look to save the next generation." And the more information we share online that gets stolen, the easier it becomes for scammers to figure out a way to take our money. "Criminals use information on social media to get information [they then use] to get more information."
"In fact," the security expert said, "I don't use social media. I personally don't believe in giving out my information. There are many criminals out there."
IRS and bank account scams
Abagnale discussed another prevalent scam. You get a phone call, supposedly from someone at the Internal Revenue Service, who tells you that you owe back taxes, which you'd better pay up right away, via credit card over the telephone, if you don't want to find yourself prosecuted for tax evasion.
That scam has been receiving so much publicity lately, that many of us have learned that the IRS doesn't usually call citizens about their taxes. They write a letter first.
So the con men and women have changed their modus operandi and now send out letters on forged IRS letterhead.
If you receive such a letter, he advised, you don't call back the number provided on the letter. Instead, "you go to the telephone directory and get the real IRS number" and call to inquire if this is for real.
He pointed to another popular recent scam: "It's called Account Takeover. You write me a check, and I go online to a check-printing service and order 200 checks with your account information [which is printed on every check, so it's easy to find]. I might even put my own name and address on the checks. By your next statement, I've already written checks that have cleared your account."
For this reason, Abagnale himself doesn't write many checks, "because if you write a check in a store, anyone who sees it along the way could order bogus checks on your account."
Knowing what he knows, the security consultant said that, along with writing few checks, he "shreds everything, even if it is worthless, with a micro-cut shredder, which turns paper into confetti."
Abagnale also uses a service that monitors all three credit bureaus and notifies him in real time if somebody is trying to access his credit information.
Protect your credit
"If a phony credit account is opened, or a loan taken out, in your name, contact each credit bureau and request a credit freeze."
He noted that President Trump recently signed into law a bill that will "make credit freezes free to place, lift and permanently remove." This makes it much more affordable to take control over your credit information than in the past, when fees were charged every step of the way.
Speaking of the president, what does Abagnale think about the president's recent criticism of the FBI? FBI agents, he said, "are the most ethical people I have gotten to know. My son is an FBI agent.
"They are an amazing group, 13,000 agents and 25,000 others. But I think in the last few years the leadership has gotten too political." The FBI's job, he said, is to prosecute crime and not to make statements on the cases being investigated, as former agency director James Comey had done before he was fired by Trump.