Health
A scratch-and-sniff test for Parkinson's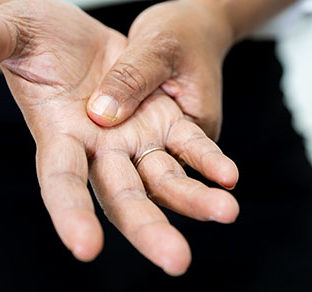 Photo by chormail153750 on Vecteezy
A seasonal cold or case of Covid can cause people to lose their sense of smell temporarily. But people whose sense of smell has disappeared for good may be at risk for brain disease. In fact, people with enduring smell loss have a 30% chance of having brain changes associated with Parkinson's disease.
Now, the Michael J. Fox Foundation for Parkinson's Research is using a screening tool for smell loss. It's a free "smell test" for people over age 60, developed by scientists at the University of Pennsylvania.
"Many people don't know they have smell loss," said Maggie McGuire Kuhl, vice president of research engagement at the Michael J. Fox Foundation.
"In addition to helping further brain disease research, taking the smell test is something people can do to monitor their own brain health."
The test arrives in the mail: 40 scratch-and-sniff multiple-choice questions, e.g., Does this page smell like a rose, mint or coffee?
"It's an opportunity to help others, to partner together toward this end goal of prevention. It's also a little fun."
Volunteers over 60 can request a free test at mysmelltest.org/beacon and then enter answers to the 40 questions via the website.
"This scratch-and-sniff test could be a good screening tool," Kuhl said.
Possible invitation to other studies
Later, you may be invited to participate in the foundation's landmark study, the Parkinson's Progression Markers Initiative (PPMI).
Currently under way at 50 sites in 12 countries, the longitudinal study is taking note of the link between smell loss and brain health. One study site is Johns Hopkins in Baltimore. If you are invited to participate, the foundation will cover all travel expenses for volunteers and a companion.
"You could be enrolled in the PPMI study, and you could be eligible for prevention trials we're planning," Kuhl said.
Interested volunteers can visit mysmelltest.org/beacon and answer a couple of short questions. If you're over 60 without Parkinson's, you'll receive a smell test in the mail.
In addition to smell loss, Kuhl pointed out, another condition linked to Parkinson's disease is REM Sleep Behavior Disorder. People who act out their dreams are at risk for Parkinson's disease. If you or someone you love is sleepwalking, gesturing or otherwise acting out during dreams, call your doctor.
PPMI is recruiting people with this sleep condition and people recently diagnosed with Parkinson's. To find out more about this longitudinal study, call 1-877-525-PPMI. To request a smell test, visit mysmelltest.org/beacon or call 1-888-830-6299.