From the Publisher
A season for thanks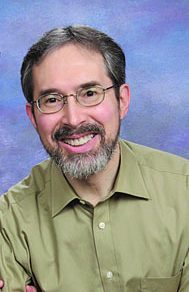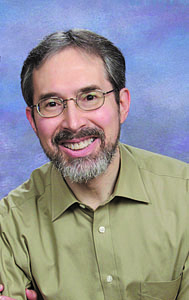 I grew up in Texas, where the seasons were not all that distinct. Sure, the days got shorter in the fall, and many trees lost their leaves.
But I find autumn much more tangible here. There's a change in the air and in the way you feel when you walk outside.
It's almost as if the change in seasons represented a change in seasonings: there's a different flavor to life, and a different style, as we move through the calendar here in the mid-Atlantic.
Many of us associate fall with Thanksgiving, of course. And I like to take this opportunity each year to thank the Beacon staff for their hard work and dedicated service to our publications — and to our readers — all year long.
This fall also offers me a unique opportunity to single out seven members of our staff who have reached, or are about to reach, significant anniversaries with the Beacon.
A few months ago, our contributing editor in Baltimore, Carol Sorgen — who writes most of our Baltimore cover stories, arts stories, Beacon Bits and other local features — reached her 10th anniversary with the Beacon. During those years, as she has covered a wide range of fascinating topics, she has introduced many Baltimoreans to the Beacon, and along the way, garnered a number of writing awards (more about those next month).
Even more recently, our managing editor, Barbara Ruben, and our graphic designer, Kyle Gregory, both reached their 15-year anniversaries with us.
Barbara has truly shaped the Beacon's editorial content throughout that time, writing most of our cover stories in Greater Washington and managing the work of freelance writers and other contributors.
Meanwhile, Kyle has created the style of our paper and designed many of our advertisers' ads, not to mention our collateral materials, Resource Guide, Expo logos and flyers, and more.
Where would we be today without them? Or would the Beacon even be here today without them? They have contributed so much to what our paper has become.
Alan Spiegel, our Director of Sales, and Steve Levin, one of our Baltimore advertising representatives, will reach their five-year anniversaries early next year. Both of them have been instrumental in the growth of the Beacon in recent years, including the introduction of the Howard County Beacon.
Speaking of which, also next year we look forward to marking the 10-year anniversary of Doug Hallock, our number one advertising representative. Doug services more of our advertisers than any other member of the staff, and has done so with distinction throughout the past decade.
Without his efforts, and those of our other ad reps, Cheryl Watts, Dan Kelly and Jill Joseph, there would certainly be no Beacon, as it is our advertisers who enable us to stay in business as a free publication.
Next year will also mark the 10-year anniversary of Roger King, our assistant operations manager. Roger, who started out as an ad rep, showed us his diverse talents as a web master and graphic designer, and now assists both our vice president of operations, Gordon Hasenei (on his way toward 15 years), and Kyle in all these areas.
It's difficult to count how many important tasks are handled by our editorial assistant Rebekah Sewell, the most recent addition to our staff, and a very welcome one.
We are also grateful for the many contributions of our talented freelance writers, including Robert Friedman and Anne Ball in Howard County, travel writers Victor Block and Glenda Booth, and theater reviewer Michael Toscano.
And last, but certainly not least, I want to thank my wife and associate publisher, Judy Rosenthal. You might say we have reached a significant anniversary as well, as this month marks the end of our 25th year of publishing the Beacon together.
In conclusion, I must thank all of you,our readers. You give meaning to all of us on the staff by reading the Beacon and attending our annual Expos.
We hope we are providing you with the information you want and need, and invite you to communicate with us — by phone, fax, mail, email, through our website, and even through Twitter: @StuartPRosenthal). We love to hear from you and value your opinions.
Have a wonderful fall and a Happy Thanksgiving!