From the Publisher
A time for thanks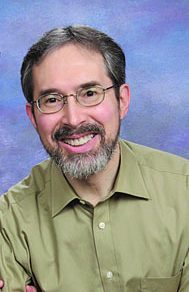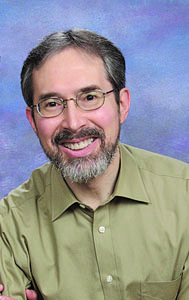 Last month, I devoted my column to recognizing the writers on our staff, and our freelancers as well, who won recognition in two national writing competitions.
I am very proud of the high-quality writing (and editing) featured each month in the Beacon, and of the people who devote their energies to providing our readers with topical, entertaining and useful articles.
In addition, as each year comes to an end I like to take the opportunity to thank every member of the Beaconstaff for his or her hard work and dedicated contributions.
In addition to putting out our four newspaper editions each month (Greater Baltimore, Howard County, Greater Washington and Coachella Valley/Palm Springs), our staff works year-round to produce our two annual 50+Expos and an annual Seniors' Resource Guide for Montgomery County, Md.
These tasks, plus addressing the many requests of our readers throughout the year, involve not only the labor, but the heart and soul of our staff. Everyone at the Beacon wears multiple hats, and is dedicated to doing the best job he or she can.
I'd like to thank them by name for their efforts and devoted contributions to the Beacon:
Managing Editor Barbara Rubenand Baltimore Contributing EditorCarol Sorgendo the bulk of local writing for the Beacon, penning award-winning cover stories, arts features, health studies, volunteer profiles and more. Barbara has worked here for more than 15 years, and Carol for more than 10.
In addition to her writing, Barbara finds, manages and edits all our freelance and syndicated writers — a huge task — while answering more than 100 emails a day and updating our website event calendar.
For over a dozen years, Director of Operations Gordon Hasenei has been my right-hand man. He has supervised the growth of the Beacon, including our staff, our computer system, our printing, distribution and more.
He has also well trained his Assistant Director of Operations, Roger King, who has been with us for 10 years and knows how to do just about everything Gordon does. Roger is also our webmaster and email-blaster.
It makes us all feel secure knowing these two men are on top of the many technical and computer issues that can make or break a business in today's world.
Director of Sales Alan Spiegel has managed and grown our sales force for the past five years. He masterfully helped us maneuver out of the national recession and reach new heights of success for both our advertisers and readers.
I include readers in that, as it's advertising revenue that keeps the Beacon free and enables our page count to be high enough to hold all the varied stories we want to share with readers in each edition. Printing more than 200,000 copies of the Beacon each month is a major endeavor and cost, and it simply wouldn't be possible without the work of Alan and his dedicated sales staff.
Speaking of whom, we are indeed fortunate to have with us seasoned advertising representatives Doug Hallock (10 years, and our #1 salesperson), Steve Levin (five years), Dan Kelly (almost five years), plus more recently, Jill Joseph (who also wrote an excellent first-person article for our October issue).
Each of them provides great service to our advertisers, acting as marketing and design consultants as well as ad reps.
This is the perfect time to welcome aboard our two new advertising representatives: Rena Penskyand MK Phillips. We are thrilled you have joined us and look forward to many years of working together.
Where would we be without Art Director Kyle Gregory? For more than 15 years, Kyle has designed our publications, created monthly ads for our advertisers, and produced our marketing materials and collateral items (stationery, business cards, you name it).
In recent years, he's been ably assisted by Gordon and Roger, but Kyle is the not-at-all-temperamental artist in charge of it all.
I would never leave out Cheryl Watts — a recently retired sales representative who continues to assist us whenever we need her. We miss her daily presence in the office, but wish her well as she enjoys the well-deserved fruits of a long and varied career (that once included owning and running an ice cream store!).
So many tasks about the office — ranging from prompt and courteous answering of our phones, to writing articles, proofing every issue, and managing many important databases — are performed by our Editorial Assistant Rebekah Sewell. It's hard to imagine how so many of these tasks got done before Rebekah joined us two years ago. We are lucky to have her.
I don't think I've often mentioned the independent contractors who deliver the Beaconeach month to over 2,500 free distribution sites throughout the Baltimore/Washington corridor, but now is a good time to do so.
I want to thank Reid Sabatke and Jose Delgado — who have both done this essential work for us for close to 15 years — for their dedication and service.
Last, but certainly not least, I want to thank my wife and Associate Publisher Judy Rosenthal. TheBeacon has been a joint project since Judy and I started it 26 years ago.
While Judy kept her day job for a few years at the beginning (so we could keep food on the table), she has always been my bedrock support and sounding board, and the Beacon's success owes a tremendous amount to her wise advice.
Add to that her decades of work as our amazingly precise accounts receivable/accounts payable/human resources/payroll and bookkeeping staff person, and you can see what a debt of gratitude I and the rest of the staff owe to her.
I could continue to tell you great things about everyone on our staff, but space is running short. Suffice it to say, the Beacon would not exist without the effort and dedication of each person mentioned above, nor without YOU — our loyal readers — picking up your copy each month (and patronizing our advertisers).
My deepest appreciation — and best wishes for a beautiful holiday season and new year — goes to all of you.