Travel
A trip to Panama for stem cell treatment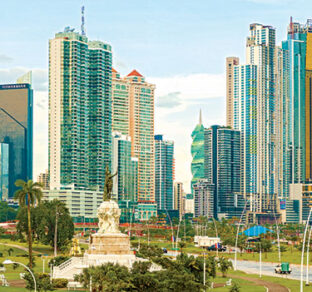 There's plenty to see and do in Panama City. In addition to a modern downtown, Panama City's plazas and historic buildings, especially in the Old City, are reminiscent of Spain. There's also an impressive rainforest reserve nearby.
Photo © Marek Poplawski | Dreamstime.com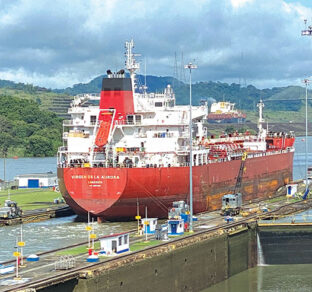 Diane York
For some of us, it's a never-ending task to stall the aging process.
Now that I'm in my 60s, my back and hip problems were preventing me from activities like Zumba, hiking and pickleball. I had already been through the gamut of orthopedic consults, one hip replacement and endless physical therapy.
Then a friend of mine told me he had stem cell injections in his knees and within days was able to resume his marathon bike trips. I had read about motivational speaker Tony Robbins' success with stem cell treatments at the Stem Cell Institute in Panama.
Intrigued, I took a closer look. They use umbilical cord stem cells. Those are not embryonic; they are from umbilical cords delivered at birth, which are typically discarded.
Such cells can travel throughout the body, possibly mending and replacing cells that are old and damaged. [Ed. For more information about stem cell research and its potential, see "FDA warnings about stem cell therapies."]
After sending my medical records to the clinic, I learned that they do not treat spinal stenosis (which I have), but would provide treatment for osteoarthritis (which I also have) and for general anti-aging.
While side effects are usually minimal, the cost for this treatment is not. Even though my pocketbook was thin, and it would mean waiting another few years to replace my 2010 Toyota sedan, I wanted to take this chance. My friends thought I was crazy, but I decided to go for it.
Traveling with a friend
My good friend Linda accompanied me. We stayed at the Panama Hilton, where we had spectacular views of the bay and Casco Viejo, the "Old City" founded by the Spanish in 1519. Below our balcony, soft Latin music played as we watched guests enjoying the pool and the balmy weather.
On our first night, we ate in the café by the pool and had piña coladas to celebrate our arrival. A piña colada in the tropics is not quite the same as in the U.S. — fresh pineapple juice and fresh coconut milk (or was it the ambiance?) made them taste fantastic.
We decided to see some of Panama before my treatments began, starting with the Panama Canal. I was stunned by the enormity of the place. Massive tankers and container ships as large as small cities squeezed their way through the locks.
We watched in awe as a huge tanker plowed through, assisted by small trains and tugboats. Some of these ships can carry as many as 24,000 containers, each the size of a railroad car.
We also toured Casco Viejo. The splendid Spanish architecture is still there, some of it ruined, some still as grand as ever. Especially well-preserved were the six churches and cathedrals that looked like they belonged in southern Spain.
Inside the clinic
The next day, I began my treatments at the Stem Cell Institute, located on the 63rd floor of a bank building in Panama City. The modern clinic was populated by friendly English-speaking assistants and nurses.
My doctor was very professional, inquiring about my medical history and problem areas. I asked many questions, all of which she answered patiently.
My first question was, "Of all the conditions you treat here, which have you had the most success with?"
She replied, "With multiple sclerosis, because we can see the changes in lesions. We can see them get smaller." Also, she added, when they treat rheumatoid arthritis, they can measure and see changes as well. The third area is with the treatment of autistic children, she said: "We have had many success stories there."
She added, "We cannot cure these diseases, but we can stop the damage they are doing."
I asked her how long it took to see the results. She explained that some people have an immediate response, some within months, and some see no improvement at all.
Meeting fellow travelers
Back at the hotel, I met many other people who were there for treatment at the same clinic.
A young man in a wheelchair was there for the third time. He had no feeling below the waist after an accident, and was told he would never recover. After his first infusion, he regained some feeling and movement in his lower body and can now stand with crutches.
An Australian soccer player with multiple injuries in his knee, shoulder and back said he had experienced substantial improvement. A mother with a seven-year-old boy with autism was among several parents of autistic children there who had heard of good results from other parents whose children had been treated there.
My treatment, which consisted of three days of infusions, began. Aside from the needle in my arm, there was no pain. A mild headache a few hours later followed each infusion. These were cured with a cup of superb Panamanian coffee with cream and sugar.
The one clear positive result I had following the first infusion was the disappearance of pain in the upper jaw/cheek that I had since a case of Covid 10 months earlier. It was never resolved by antibiotics nor by a tooth extraction. Now it was completely gone. Overall, I felt good.
After my treatments, having another two days before we left Panama, we visited the Gamboa Rainforest Reserve. The road that day was swarming with big morpho butterflies (one of 1,500 species in Panama) in iridescent shades of blue. Remarkably lovely, they seemed to dance by the roadside in clusters.
We opted for a tram ride through the forest canopy, spotting villages along the Chagres River, where people still live as they had for hundreds, perhaps thousands, of years.
A large toucan was one of the many birds that watched from a treetop as we sailed by in the tram. Panama is on the migratory flyway and is so narrow that, at certain times, it has more species of birds on it than any other place in the world. The Audubon Society offers birding tours on Old Pipeline Road annually.
There is also a Smithsonian Tropical Research Institute in Panama, whose 40 staff scientists host more than 1,400 scientific visitors from around the world each year.
Results are positive so far
Will all this expense be worth it? I'm not sure yet.
Overall, since the procedure, I have a lot of energy that I didn't have before. Climbing stairs is definitely faster; lifting things seems easier. My 10-month-long jaw infection is gone. It may take months to see other changes.
Did I enjoy Panama? Yes — I would like to return to take a boat ride through the Canal, look for birds on the Old Pipeline Road and watch some Spanish dancing at its delicious restaurants.
This article reflects the author's personal experiences and is not intended as an endorsement of the Panama Stem Cell Institute or of stem cell treatment in general.
For some warnings about unproven or untested treatments, see "FDA warnings about stem cell therapies."